By Earl Vaughan Jr.
Fall sports seasons have been upended by the COVID-19 pandemic. High school coaches across North Carolina recently received new instructions from the North Carolina High School Athletic Association on how and when their 2020-21 athletic seasons would resume.
But many of the coaches felt like sculptors trying to work with Silly Putty. Nothing is set in stone, and the whole situation is subject to change with the slightest bump or nudge.
In addition to the normal challenges that coaching brings, the revamped schedule creates multiple overlapping sports, the prospect of having to share athletes more than ever and in some cases having to double up on responsibilities.
Cape Fear High School golf coach Todd Edge is a prime example. He'll be leading his girls and boys teams when they both begin practice March 1 and when the season begins March 15.
Edge said that will complicate things at some local golf courses, like Gates Four, which multiple teams call home during golf season. "You are really asking a lot of the facilities,'' Edge said.
State playoffs will pose an even bigger problem if an athlete wants to play more than one sport. During the regular season, playing dates may be staggered, but if state playoffs are set on the same days in multiple sports, athletes will have to choose between which sport they want to play.
Edge is also concerned that if the weather in March is much colder than in the fall, when girls usually play, it will cause problems.
"The ball is colder and doesn't fly as far as it does in September and October,'' Edge said. "The grass is going to be dormant and it will be a different type of lie to hit off.''
Pine Forest football coach Bill Sochovka is concerned about whether the rules for who can work out and when will be equitable statewide when football players hold their first official workouts on Feb. 8.
Limits on the numbers of players that can be on the field and splitting players up into pods present an extra challenge for football, which has more players than any other sport.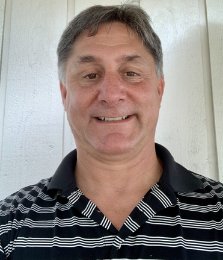 "Are we going to be more restrictive or jump right into the phase we're supposed to be in?'' Sochovka said.
Another issue for football is that there are only 16 practice days before the first scheduled games on Feb. 26. Sochovka said that's even more worrisome if coaches aren't allowed some kind of direct contact with their players before the Feb. 8 first practice.
"Three weeks is not going to replace almost a year off,'' Sochovka, noting that coaches have had no face-to-face contact with players since the pandemic struck the second week in March.
"You're going to have a dropoff in ability and consistency,'' he said. "I don't want to see us lose a player who's not in physical shape.''
Gray's Creek volleyball coach Jalesty Washington said the limits created by COVID will put a premium on having experienced players who have been together for multiple years.
"For anybody who had a big senior class, it's going to be difficult to get that chemistry,'' she said. Washington said her team has been doing virtual workouts via video to try to stay in playing shape.
Terry Sanford tennis coach Susan Brady is worried about the length of her season. Practice will start on April 12 for the girls, with the state finals not scheduled until June 25-26.
"We're potentially playing tennis a full month after school's out,'' she said. "You have summer workouts in July ,and the season starts back in August, so it's like the never-ending tennis season.''
Brady said that most of her players will be able to stay sharp since they have plenty of opportunities to keep playing during the pandemic and still observe safety protocols for COVID-19.
But being separated from players is tough, she said. "I miss the days of being able to walk down the hall and stick my head in a classroom,'' she said.
In spite of all the negatives, Pine Forest soccer coach Isaac Rancour said he's just happy to have a plan in place to return to play.
"My whole job is to help kids facilitate their passion,'' Rancour said. "I will work with them. For the kids, it's being able to get back out and play again. I know everyone is looking forward to it.''
Washington may have summarized everyone's feelings best.
"There is probably some stuff that falls through,'' she said. "The only way to find out if it will work or not is to get out there and try it.''