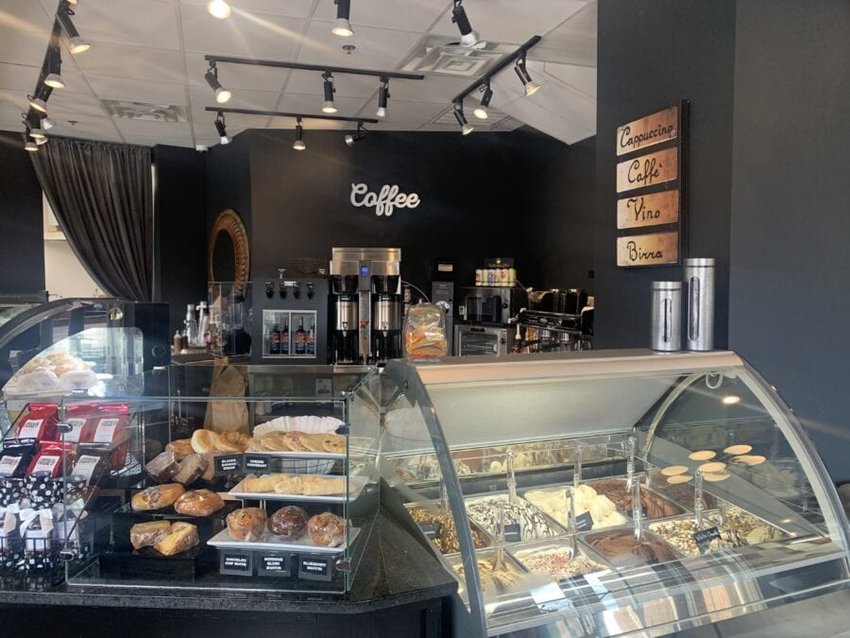 Victoria Stout has grown accustomed to people peeking in to check on the progress of The Coffee Scene's new location inside the renovated Prince Charles Hotel in downtown Fayetteville.
But now the wait is over.
Two years and a global pandemic after the announcement in January 2019 that the shop would be coming, The Coffee Scene is scheduled to open Tuesday from 7 a.m. to 5 p.m.
"Last year, we thought it was best to wait," said Victoria Stout, who owns the business with her mother Kiki Manis and brother Peter Manis. "But now we think it should be great."
The Coffee Scene, which already has a freestanding location on Morganton Road, as well as locations on Fort Bragg and in the Moore County town of Cameron, specializes in espresso drinks and lattes, gelato and baked goods. Its downtown location will feature indoor and outdoor seating, with cozy couches and bistro tables.
"We'll have two baristas on hand," Stout said. "We'll also have muffins, banana bread, homemade quiches and tiramisu. We'll be doing these little grab-and-go boxed lunches, with sandwiches and chips."
A bar that will serve wine and beer is also planned for the future, with an eye toward coinciding with the Fayetteville Woodpeckers season at Segra Stadium, scheduled to start May 11 and just a few steps away from The Prince Charles. When that happens, The Coffee Scene's hours will be extended.