By Earl Vaughan Jr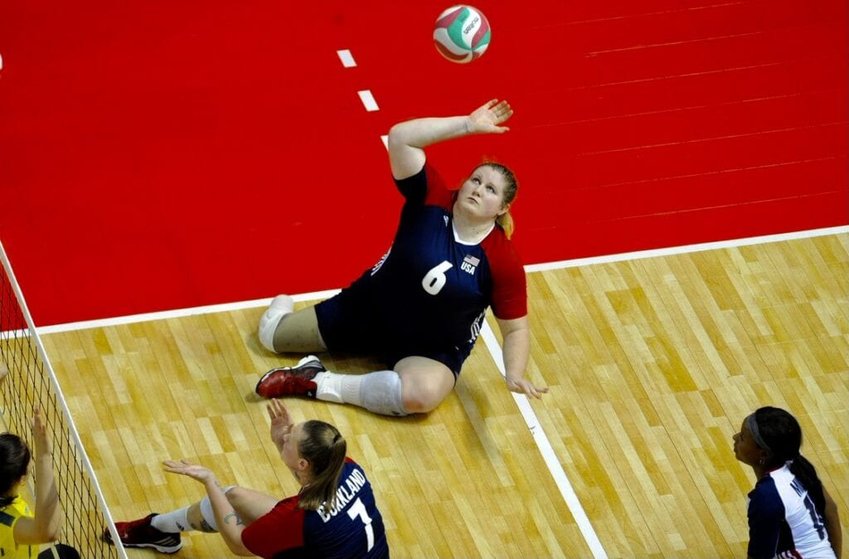 When Heather Erickson got her start competing for the U.S. Paralympic sitting volleyball team, she was barely old enough to be in a driver education class.
Now, at age 28, she's preparing for her fourth time representing her country as one of the team veterans headed to the Paralympics later this summer in Japan.
"I'm just crazy and love volleyball,'' the former Jack Britt High School player said.
She played varsity volleyball for the Buccaneers, wearing a prosthesis on her lower right leg. That portion of her leg was amputated at age 9 because of a bone that prevented her leg from fully developing.
She got involved in volleyball at 13 and has been passionate about the sport ever since. Her senior year at Jack Britt in 2010, she was an All-Mid-South Conference selection and led Cumberland County Schools with 314 kills.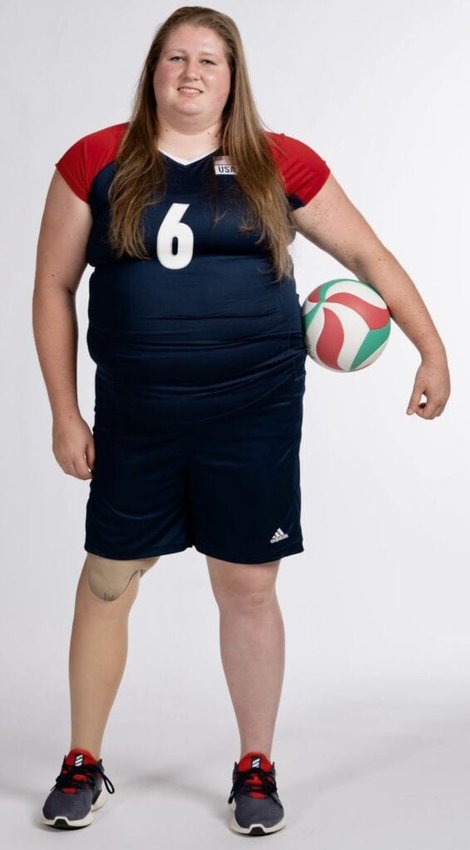 Her play helped take that team to the third round of the N.C. High School Athletic Association 4-A volleyball playoffs.
In her past trips to the Paralympics with the sitting volleyball team, she's won one gold and two silver medals.
"As long as I'm able to still make the roster and not get kicked out by some of these younger girls coming in, I want to be able to compete and represent my country and show all the little ones I coach there are still things you can do if you want it,'' she said.
Now living in Edmond, Oklahoma, where the Paralympic team training site is located at the University of Central Oklahoma, Erickson has developed a passion for coaching that's nearly equal to her love of the sport.
She's currently coaching three different youth teams, two club teams of girls ages 13 and 14 and one high school freshman team.
"I love interacting with the girls, watching them grow,'' Erickson said. "I ended up taking some of my girls to nationals. Seeing their faces and growing and loving the sport like I do is so fulfilling.''
Her passion for the game may have helped her overcome any second thoughts about taking part in this year's Paralympics.
Tokyo is the host city, and, along with the rest of Japan, is experiencing a spike in cases of COVID-19. Restrictions were recently announced on fans being allowed to attend Olympic competition, with the same policies being applied to the Paralympics.
Erickson said it will be strange not having spectators in the stands, but she and the rest of her teammates are ready to deal with any protocols required for a chance to bring home a gold medal.
"We'll spend a lot of time in our rooms,'' she said. "They have this plan for the athletes that we're separated and not interacting with athletes from other sports or countries.''
Erickson added the United States team has decided it will wear masks to decrease the risk of catching COVID for both themselves and anyone they might encounter.
"You've got to know there are things you have to do,'' she said. "We all want to make it to the final rounds. Nobody wants to get anybody else sick.''
The American team is the favorite for the Paralympic sitting volleyball gold going into the games, but Erickson said the team will face a major challenge making it through its preliminary round pool to qualify for the medal round.
Of the top sitting volleyball teams in the world, two others will be in pool play with the Americans. They are the Russians and the Chinese.
"Russia was the team that beat us in the Worlds two or three years ago,'' Erickson said. "China always puts together a good team. Brazil is a good team.''
The Olympic village will be located in a seaside area called Harumi. Erickson said it almost looks as if it's on an island, and it's about an hour's drive from the site of the volleyball competition, Makuhari Messe Hall.
Competition is scheduled to begin Friday, Aug. 27, and continue until Saturday and Sunday, Sept. 4-5, when the bronze and gold medal matches will be held.
Erickson said good health and confidence are the most important factors for the American team.
"If we play as a team and up to our capability there is nobody that can stop us,'' she said. "We have a great team and a deep bench. We have to trust the process and the coaches, make sure we're in the best health we can be in and peaking at the right time.''