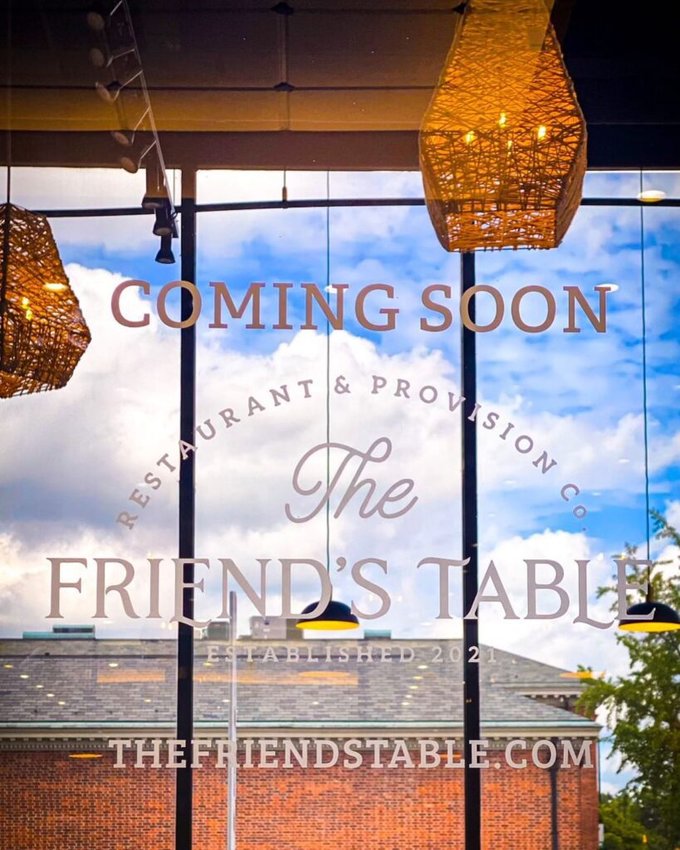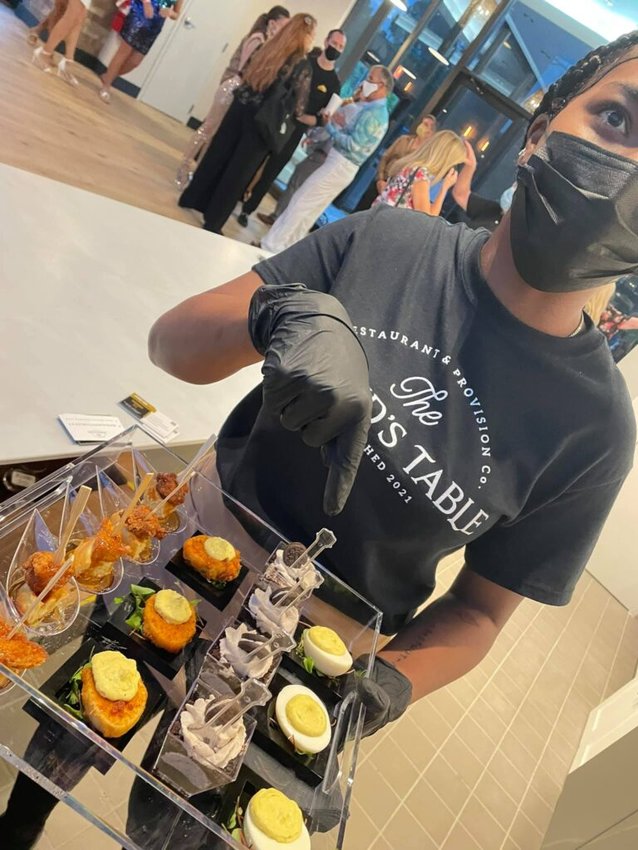 Portia Grady never attended culinary school, nor did have any significant restaurant experience, beyond once having served as a marketer for a pizza delivery restaurant.
But that didn't stop her from becoming the potluck princess when it came to the gatherings that she and her friends organized.
But unique dishes like her cornbread waffles and buttermilk fried chicken drizzled with bourbon syrup, creamy grits topped with jumbo shrimp, and fried deviled eggs soon led her friends to hire her to be the one who did all the cooking for their get-togethers while they enjoyed the eating.
"I have no formal background, other than doing church plate sales, but I grew up around food and cooking," she said. "I was always big on presentation and garnishes."
She and business partner Mahalia Robinson eventually converted that feeling of a friendly good time into a thriving catering business, Friends Upscale Comfort Food. Later this month, they'll open Friend's Table Restaurant & Provision Co. on the ground floor of the Systel Building at 225 Green Street. The restaurant, which offers indoor and patio seating, will be open for curbside pickup at first, then they'll hold a grand opening for dining in Oct. 22, Grady said.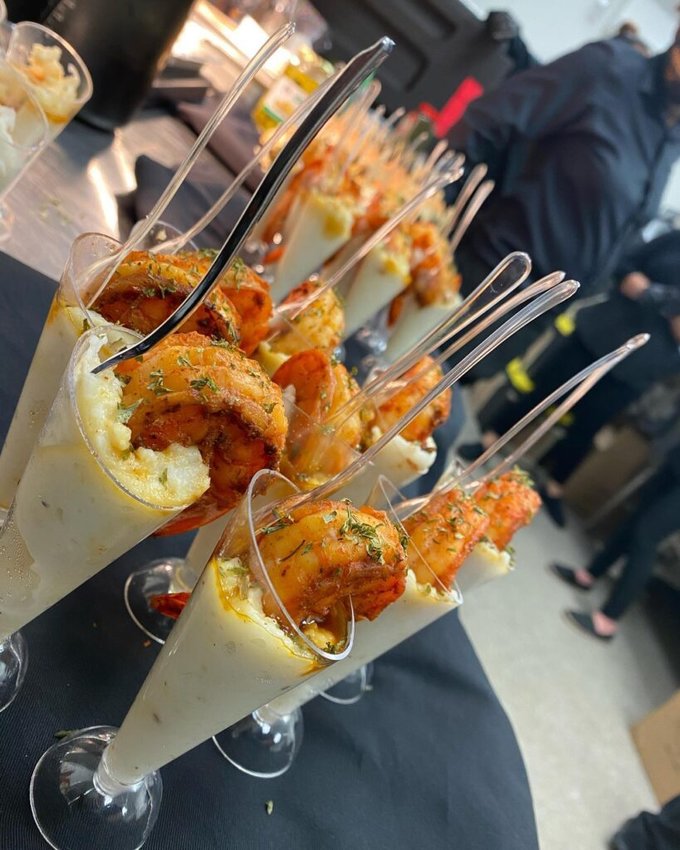 She said she plans to open for breakfast and lunch on weekdays and for brunch on Saturdays and Sundays. While Robinson is in her fourth year of medical school, Grady resigned from her business sales job last year. Chef Lavalia Riley is also part of a growing organization that includes a culinary team, a bar team and a service team.
She promises that dining at Friends Table will be an experience to remember.
"Our brunch will be revolutionary," she said. "Along with our signature staples, we'll offer small plates as well. We're going to definitely offer something different."