By: Janet Gibson
Photography by: Cindy Burnham
If the essence of Antonella's Italian Ristorante were reflected in song, it would be Frank Sinatra's lively "Fly Me to the Moon" followed by the heart and soul of Etta James' "At Last."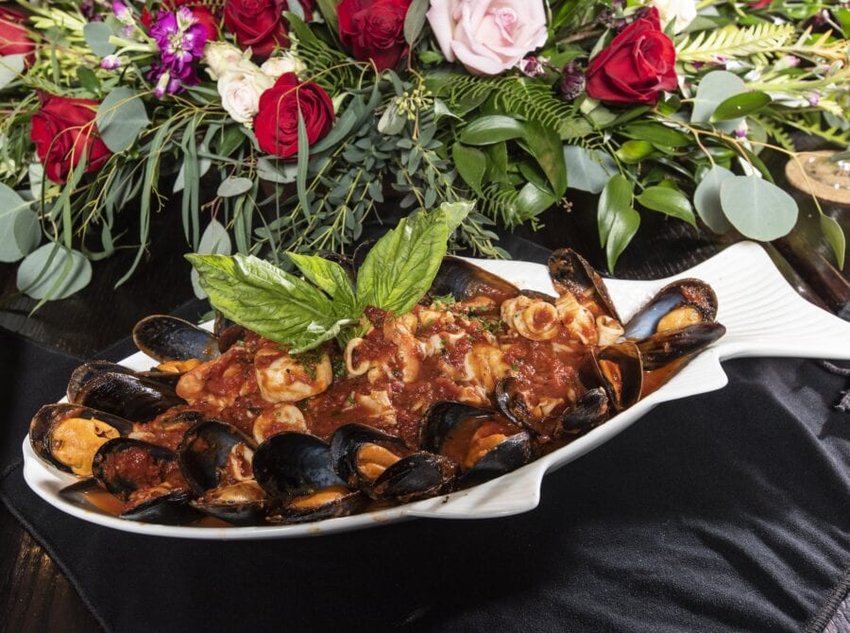 The Antonella's experience begins on a high note, like a giddy first date on a moonlit night. The chemistry is palpable before the appetizer arrives. Laughter ensues during the main course. By the time a sinful dessert is shared, fireworks fill the air. Cue to holding hands while gazing into each other's eyes. At last. It's possible to witness the scene on most any night, even in the age of COVID. Even from couples who have been together for decades. The spark. Reignited. Along with the promise of lives joined together as we witness marriage proposals. In the little corner bistro
at 300 Hay Street.
That makes owner Antonella Giannone Scibilia a special brand of happy. Since opening in December 2017, she has been approached about "going bigger," but that's not part of her plan. The restaurant's charm lies in the beauty and intimacy of the 37-seat dining room with carefully curated vignettes a la the lovely Antonella, well-spaced tables with fresh flowers, and piped-in music from opera greats to crooners of a bygone era. An outdoor patio for 24 is warmed by fire pits, radiating a romantic glow. Antonella's blends the best of modern and nostalgia.

Although the menu largely relies on the flavors of Southern Italy and Antonella's Sicilian family recipes, lasagna and spaghetti with meatballs sneak in to satisfy select palates. One day, Antonella was experimenting in her kitchen when she invented the baked lasagna dip with crostini bread for dipping, which ended up becoming her most requested appetizer for sharing.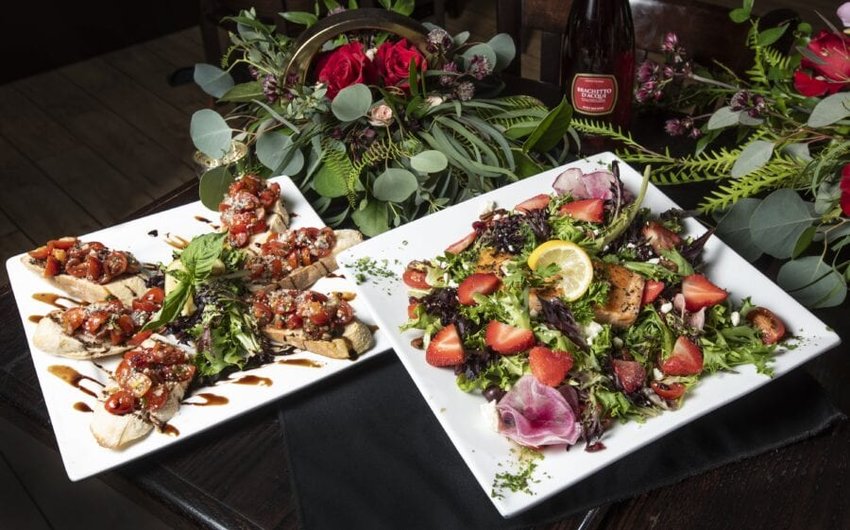 But make no mistake, the star of the show is seafood. Enjoy starters of sweet and spicy basil-fried calamari or the shrimp scampi, salads topped with seared citrus salmon, and entrées of stuffed flounder or grouper in positively addictive sauces.

The Frutti di Mare, served on a white fish-shaped platter, brings together shrimp, mussels, scallops and calamari in a spicy tomato sauce over spaghetti.
We put a lot of care and love into every dish," says Antonella.

The owner and executive chef says her restaurant roots go back to birth. She grew up as the daughter of immigrants who first came to this country from Sicily by way of Brooklyn, New York. The family eventually landed in Fayetteville and, by the time she was 9, Antonella was busing tables with her brother Giuliano (who now works at her restaurant). Their father owned what was Valentinos on Bragg Boulevard and several other restaurants in the area and elsewhere. The Chicken à la Giovanni on her menu is a tribute to her dad. A thin chicken breast is layered with ham, eggplant and Mozzarella cheese with minced onions and fresh mushrooms in a delicate sauce with a choice of two sides.

For years, Antonella was a part-owner of Little Italy near Cape Fear Valley Medical Center and, before that, the Roma café, which was across from Cumberland County Courthouse. In 2012, she sold her share of Little Italy and went into real estate as an agent for Coldwell Banker Advantage (she still hangs her license with the company).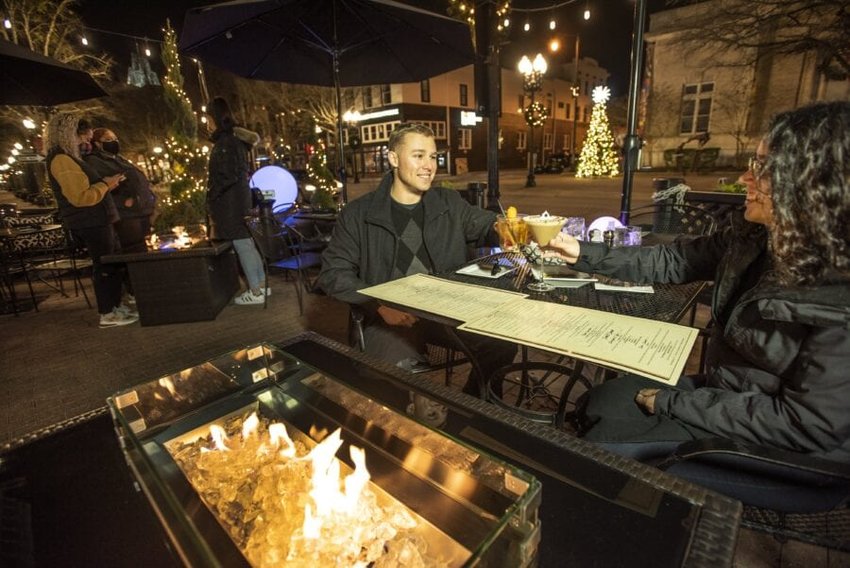 She missed the grind of restaurants and – with the encouragement of building owner Menno Pennink – she committed in 2017 to the space at 300 Hay St., along with her son Giancarlo, who is general manager. "You know what they say … it gets in your blood," she quips.

For Valentine's Day, Antonella has created a four-course prix-fixe menu for two ($99.99). The meal begins with a choice of soup or salad, followed by an appetizer of stuffed shrimp bruschetta and your pick of four entrées: grilled lamb lollipops or braised short rib (both over a potato purée), stuffed lobster ravioli topped with shrimp in a red pepper cream sauce, and seared citrus salmon served over parmesan risotto, plus a choice of three side dishes. For dessert, choose strawberry shortcake or layered tuxedo truffle mousse cake. An impressive selection of wines and cocktails are extra.

The holiday falls on a Sunday, and the hours are noon to 8 p.m. As always, no reservations are accepted, and seating is on a first-come, first-served basis. Takeout is available for those who desire to create their own version of romantic dining at home.
Antonella's Italian Ristorante at 300 Hay St. in downtown Fayetteville is open for dinner only from 4 to 10 p.m. Wednesday through Saturday and noon to 8 p.m. on Sunday. No reservations. Entrées range from $12 to $39, with many selections under $20. For more information, 910-486-0046, or connect with them on Facebook.