By: Diane Parfitt
Everyone wants and needs love, because nothing feels better than receiving the love of another. And we soon learn that to receive love, we must give love. We have fun ways to show our love for others especially at this time of the year – Valentine cards, chocolate and flowers, special dates just for two. We also enjoy reading books about love. There are books that teach us how to love better, romance novels with happy endings that touch our hearts and volumes of poetry that express the fullness of love in a way that only poetry can.
Love attracts love, and today, more than ever, we can all use a little more love. Any of these books would make sweet gifts on Valentine's Day for those you love – or even for yourself.
Here are a few recommendations grouped by category – self-help, novels and poetry.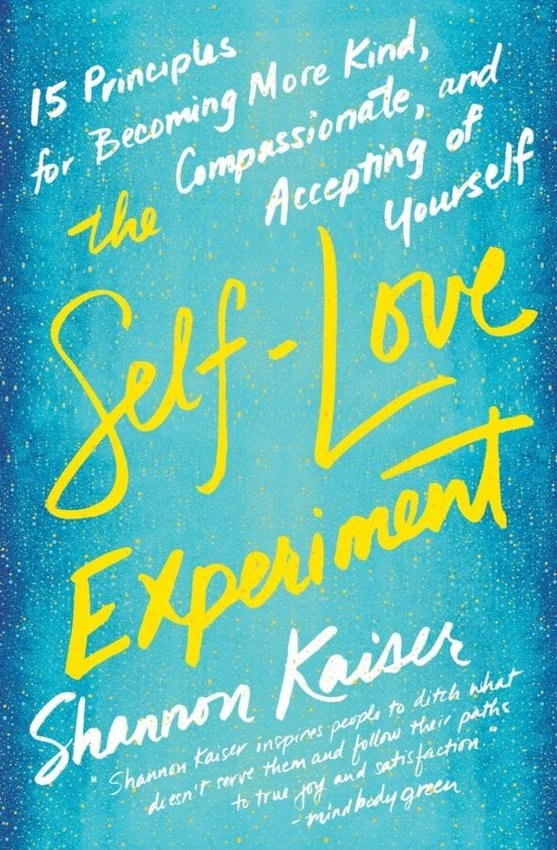 1. 'THE SELF-LOVE EXPERIMENT: FIFTEEN PRINCIPLES FOR BECOMING MORE KIND, COMPASSIONATE, AND ACCEPTING OF YOURSELF"
BY SHANNON KAISER

In this book, the author shows that it is not selfish to love yourself. It may, in fact, be the first step to loving others. Too many people fear that they cannot put themselves first or go after their own dreams for fear of seeming selfish and sacrificing others' needs. Kaiser helps us overcome this fear so we can gain the confidence to reach our goals and become our own best friend. Then we will have so much more to give to others.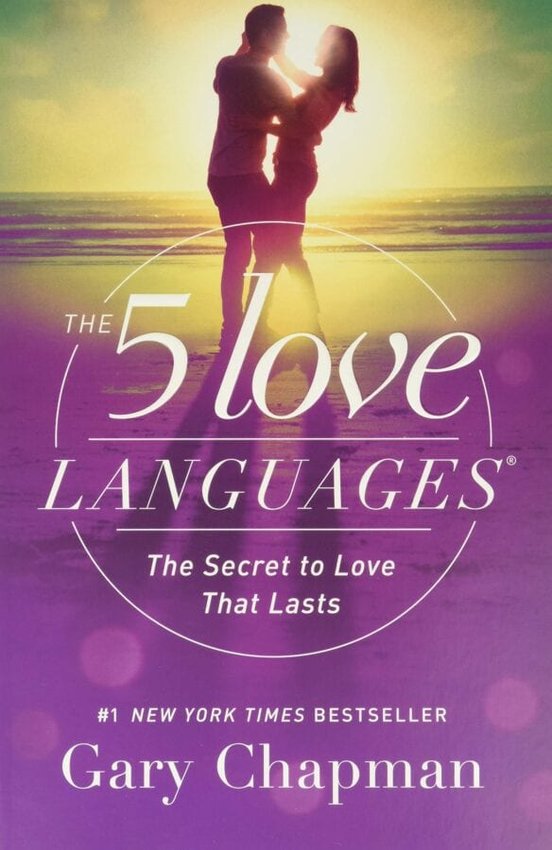 2. "THE 5 LOVE LANGUAGES: THE SECRET TO LOVE THAT LASTS" BY GARY CHAPMAN

It is said that falling in love is easy, staying in love is hard. One reason is that couples often don't speak the same language. We all have different ways of communicating and when we misinterpret each other's messages and intentions, this can lead to endless battles. This book may help us understand how to communicate better and express our love.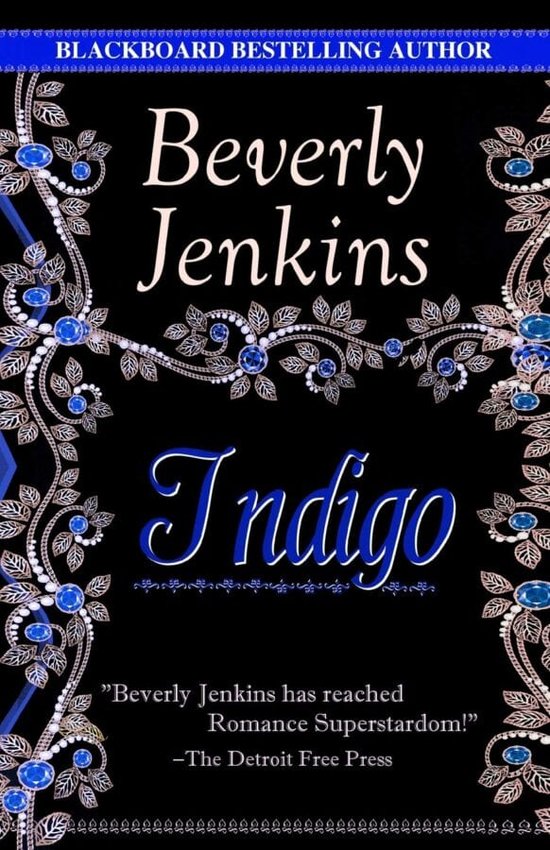 3. "INDIGO" BY BEVERLY JENKINS

In this novel, Hester Wyatt escaped slavery as a child, but now the dark-skinned beauty is a conductor on Michigan's Underground Railroad, offering other runaways a chance at the freedom she has learned to love. When one of her fellow conductors brings her an injured man to hide, Hester doesn't hesitate to do as asked...even after she is told about the price on his head. The man in question is known as the "Black Daniel," a vital member of the North's Underground Railroad network.
When the injured and beaten man awakens, he is awed by the innocence and intelligence of Hester and is determined to win the love of this beautiful woman. This is not just a love story, but also an excellent historical look at the Underground Railroad.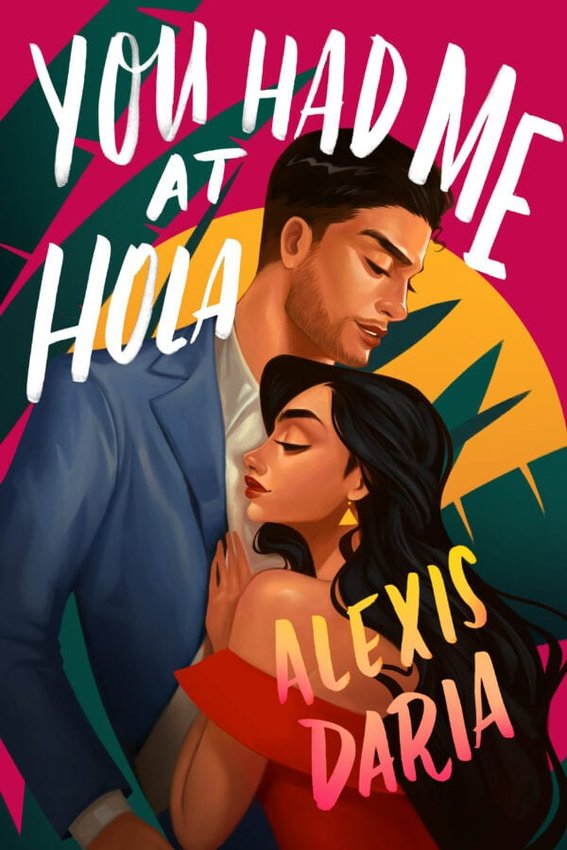 4. "YOU HAD ME AT HOLA" BY ALEXIS DARIA
When the darling of soap operas Jasmine Lin Rodriguez finds her messy personal breakup with a boyfriend splashed across all the news outlets, she returns home to New York to star in a new romantic comedy. While there, she institutes her new plan – "Leading Ladies don't need a man to be happy." That is until she meets her new co-star Ashton Suárez, a telenovela hunk, who is ready to prove his great acting skills in steamy scenes with his new leading lady. To do this he suggests they meet in private to rehearse. Well, I don't need to tell you what is going to happen with Jasmine and Ashton – and it is steamy!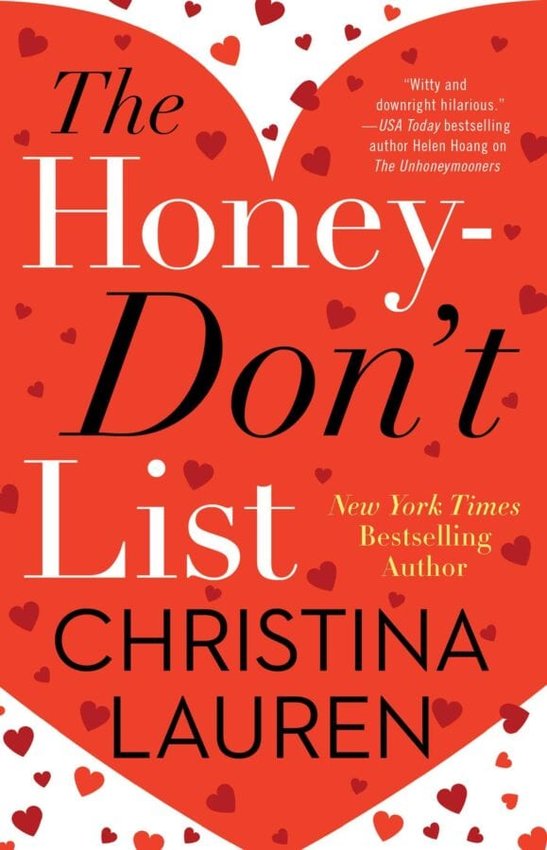 5. "THE HONEY-DON'T LIST" BY CHRISTINA LAUREN
Carey Duncan has worked for home remodeling and design gurus Melissa and Rusty Tripp for nearly a decade. With a new show and a book about to launch,
the Tripps are on the verge of superstardom. There's only one problem – America's favorite couple can't stand each other. Enter James McCann, MIT graduate and
engineering genius, originally hired as a structural engineer. Instead, he and Carey must go on the book tour with the Tripps to keep the wheels from falling off the proverbial bus. As James and Carey work to keep the Tripps' secret and hold the marriage together for the duration of the tour, they find themselves attracted to each other and the real fun begins.

6. "THE BROMANCE BOOK CLUB" BY LYSSA KAY ADAMS
I struggled to find a romance book that the guys might like, but I think I finally found the perfect one! Nashville's most famous baseball star, Gavin Scott, finds his marriage in trouble. They get into a big argument, and she asks for a divorce! What's a big, tough guy to do? He finds a secret romance book club made up of Nashville's top alpha men. With the help of the other guys and the book they are reading, "Courting the Countess," Gavin is coached in how to save his marriage. Will it work, or does it take a lot more than flowery words and grand gestures for this hapless Romeo to win back his wife?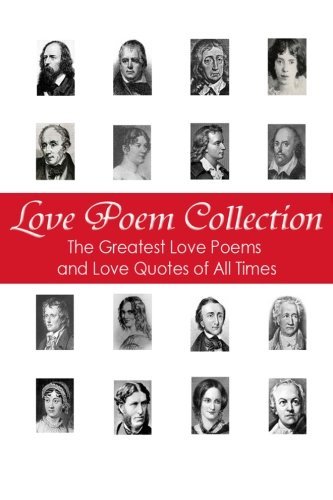 7. "LOVE POEM COLLECTION: THE GREATEST LOVE POEMS AND LOVE QUOTES OF ALL TIME" BY GEORGE CHITYIL
Poetry has been around for hundreds of years telling us about love in the most beautiful ways. There are so many poets that we have read and heard about – Shakespeare, Elizabeth Barrett Browning, Robert Browning, Emily Dickinson – where to begin? Chityil has done a lot of the work for us by bringing together hundreds of the very best love poems in one volume. Sometimes just reading a special poem can make you feel better and give you the words you have been trying to say. This is a great way to read some of the best love poems and discover which poets might be your favorite. And in the process, you may find some beautiful words to express your love to someone special!

You don't need to search far if you are "looking for love" – just start with one of these delightful books. Any of them will fill your heart and set you on the path to love!
Diane Parfitt can be contacted at citycentergallerybooks@gmail.com.