By: Diane Parfitt
March is Women's History Month. What better way to celebrate women than to recognize books about women, by women and those especially appealing to women? This may not seem unusual now, but during the 18th and 19th centuries, most authors were male. Female authors were uncommon and often used a male pseudonym or gender neutral name to overcome the difficulty of getting their works published in a patriarchal society.
Fortunately, women now feel free to publish their works under their own name. Most of the books below should appeal to men and women alike, though a few might suit women more. So, while we applaud both male and female writers, March is the month for the girls!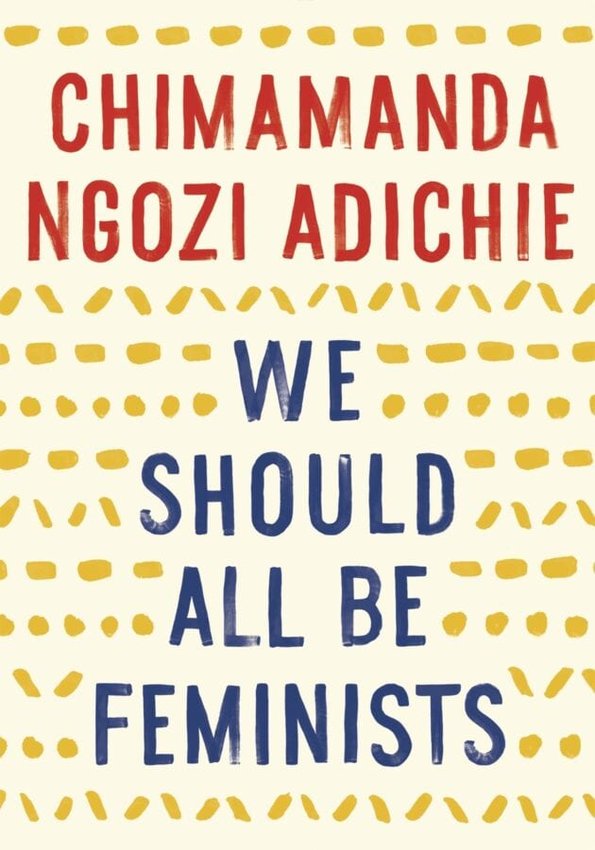 1. "WE SHOULD ALL BE FEMINISTS" BY CHIMAMANDA NGOZI ADICHIE
"Feminists" and "feminism" have been used as derogatory terms by some for as many years as the movement has been around. Opponents try to denigrate feminism by putting forth the belief that it is a social movement that wants to reverse gender roles between men and women. Chimamanda Ngozi Adichie argues that feminists advocate for equality between men and women, and that the concept is rooted in inclusion and awareness. Empowering women is not equivalent to taking away opportunities from men. Feminism merely normalizes women's success and still allows men to strive to achieve even more in life.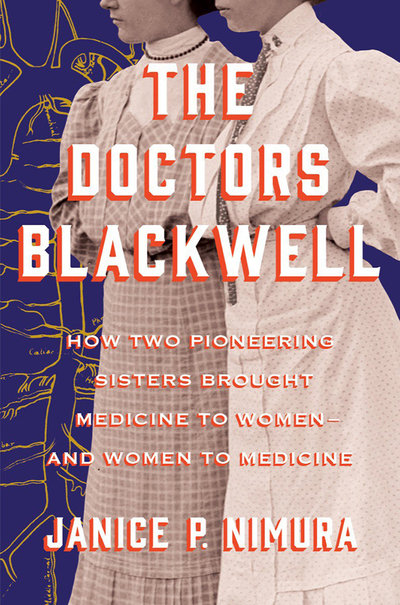 2. "THE DOCTORS BLACKWELL" BY JANICE P. NIMURA
A reviewer of this book in "The Washington Post" wrote, "At a time when awarding medical degrees to women seemed laughable at best and immoral at worst, Elizabeth Blackwell persisted in making a life in medicine." I found this quite interesting - but immoral? Apparently the thought of women sitting in a medical school class with men discussing the human body was just too much for the poor men to bear. And then to go into the clinical area and examine someone's body? Oh, the horrors. Did they forget that women nurses had been ministering to male patients for centuries?
In 1849, Elizabeth Blackwell became the first woman in America to earn a medical degree, and her sister, Emily, joined her shortly after. Together they founded the New York Infirmary for Indigent Women and Children, the first hospital staffed entirely by women. Today, women comprise 50.5 percent of all medical school students. They were only 10 percent of my husband's medical school class in the 1970s, more than 100 years after the Blackwell sisters! The improvement since then can be attributed to the growth of the women's movement that started in the 60s and 70s.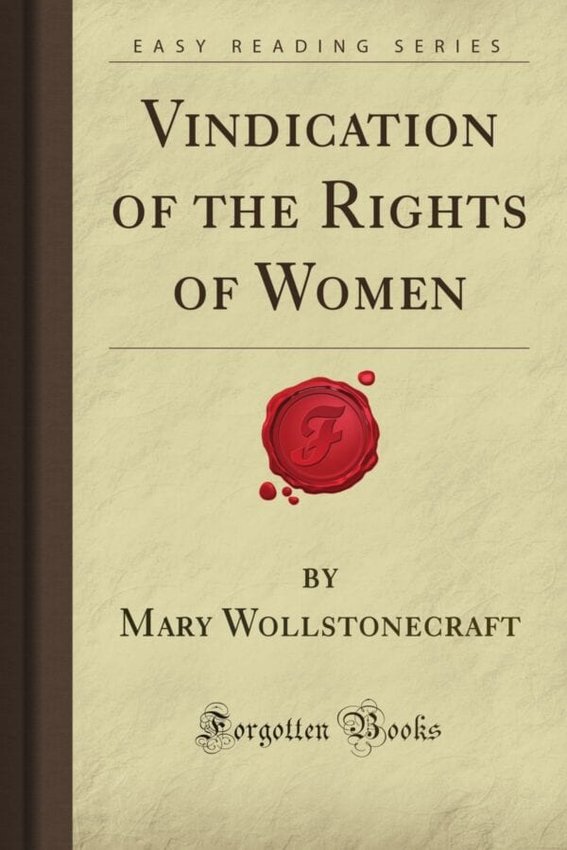 3. "A VINDICATION OF THE RIGHTS OF WOMAN" BY MARY WOLLSTONECRAFT
Writing in an age when the call for the rights of man had brought revolution to America and France, Mary Wollstonecraft produced her own declaration of female independence in 1792. Passionate and forthright, this book attacked the prevailing view of docile, decorative femininity and instead laid out the principles of emancipation. These include equal education for girls and boys, an end to prejudice and defining women by their profession, not their partner.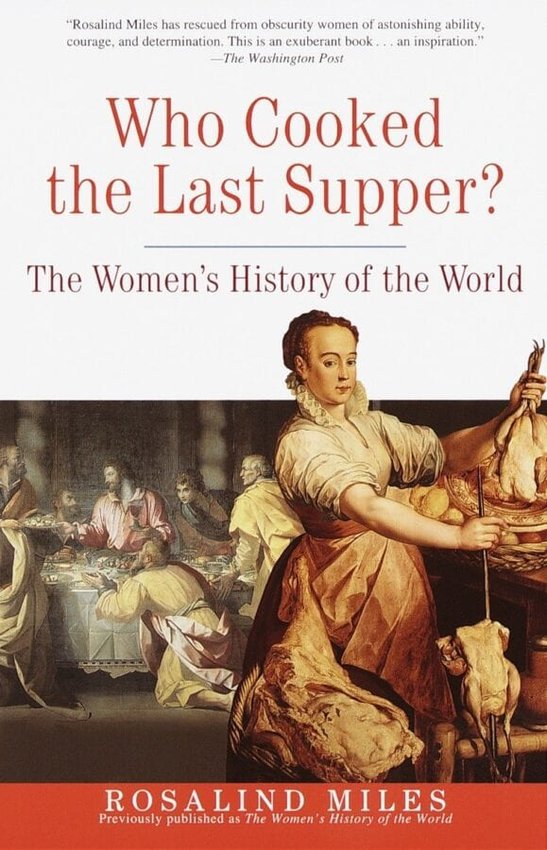 4. "WHO COOKED THE LAST SUPPER? THE WOMEN'S HISTORY OF THE WORLD" BY ROSALIND MILES
Women have long been absent from history books. Why? Because men wrote the books! Women's roles in shaping the world have been consistently undervalued or ignored. Rosalind Miles' brilliant and witty book restores women to their rightful place at the center of culture, revolution, society, war and peace. Beginning with pre-history, the author demonstrates woman's central role in the evolution and survival of the human race, from the days when God was considered a woman, through the rise of organized religion and the oppression of women, culminating in the 20th century women's movement.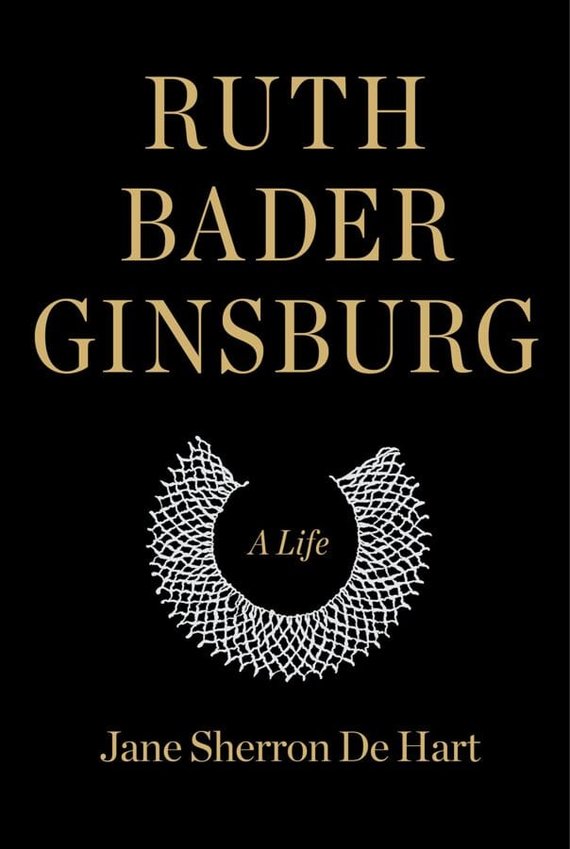 5. "RUTH BADER GINSBURG" BY JANE SHERRON DE HART
RBG. Need I say more? Anyone who does not recognize those initials will learn all about this iconic woman after reading this thoroughly researched biography. De Hart wrote her book with the cooperation of Ruth Bader Ginsburg and her family, friends and associates. The result is a complete look at the 107th Supreme Court Justice and her private, public, legal and philosophical life. We are treated to the central experiences that shaped RBG's passion for justice, her advocacy for gender equality and her meticulous jurisprudence. She was, according to author de Hart, driven by
"her desire to make We the People more united and our union more perfect."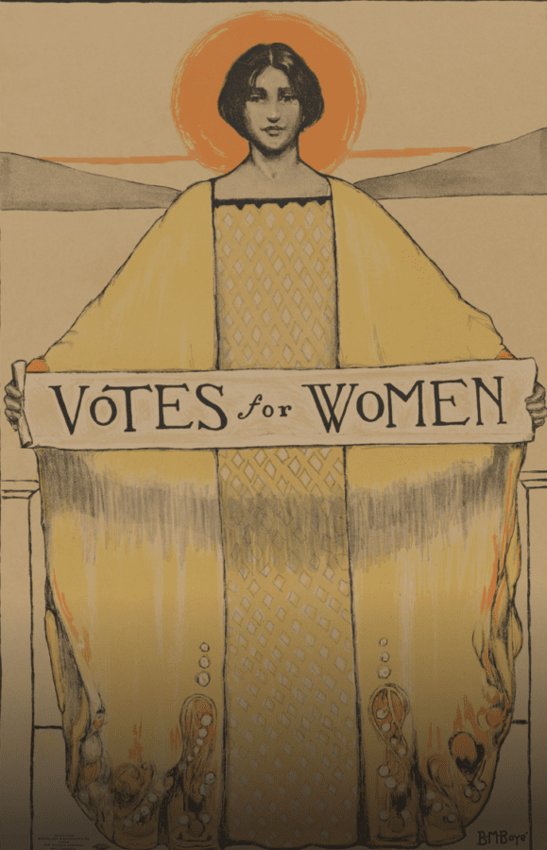 6. "VOTES FOR WOMEN: A PORTRAIT OF PERSISTENCE" EDITED BY KATE CLARKE LEMAY
Marking the 100th anniversary of the ratification of the 19th Amendment in 1920, this is a richly illustrated book that reveals the history and complexity of the national suffrage movement. Leading historians explain in this book how suffragists used portraiture to promote gender equality and other feminist ideals. Photographic portraits, in particular, proved to be crucial elements in women's activism and recruitment. With nearly 200 illustrations, photographs, drawings, paintings, prints, textiles and mixed media – along with biographical stories of some of the lesser-known figures – this comprehensive book presents fresh perspectives on the history
of the movement.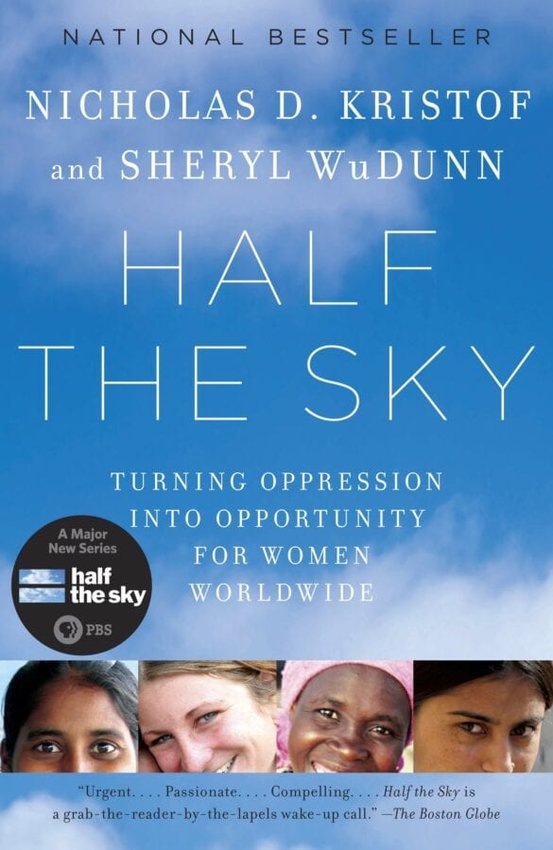 7. "HALF THE SKY: TURNING OPPRESSION INTO OPPORTUNITY FOR WOMEN WORLDWIDE"
BY NICHOLAS D. KRISTOF AND SHERYL WUDUNN
I loved the premise of the book that women hold up half the sky, meaning they carry half the burdens of the world. Therefore, women should have half of all the rights and opportunities. Women need to be respected and educated and given support in order to have hope. These two Pulitzer Prize-winning authors, Nicholas D. Kristof and Sheryl WuDunn, take us on an odyssey through Africa and Asia to meet the extraordinary women struggling there. They write about a Cambodian teenager sold into sex slavery, for example, and an Ethiopian woman who suffered devastating injuries in childbirth. As the authors show, the greatest unexploited economic resource throughout much of the world is the female half of the population.
These books are a reminder of how far women have come, but how far we still have to go to achieve the equality we all desire.
Diane Parfitt can be contacted at citycentergallerybooks@gmail.com.