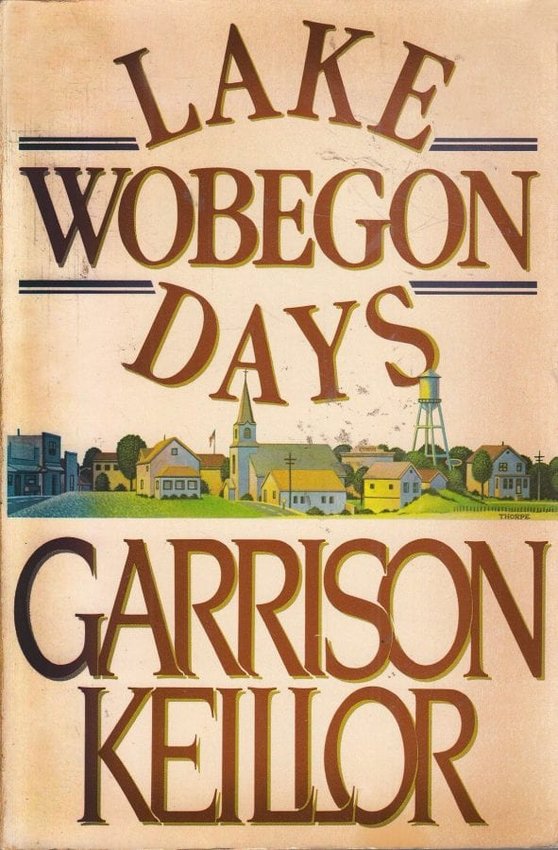 By Diane Parfitt, CityCenter Gallery & Books
I love real books, paper and ink, with beautiful designs on the front that invite me to hold them and read what's inside. Audiobooks and e-books were an anathema to me for years. Then I discovered I could listen to a book while I commuted to work or ran errands in the car. I even found myself at times sitting in a parking lot to finish a chapter (or more) of a book. I began to explore more audiobooks and found that some are just as good or even better when you listen to them.
There are certain things that are especially good about audiobooks, such as when the author reads the book or someone with an appropriate accent is the narrator. My favorite books to read are British detective novels. With an audiobook, a great British accent makes me feel like I'm right there in London with detectives from Scotland Yard. Some classic novels and stories were written to be read as a performance. Charles Dickens and Mark Twain were famous for performing for crowds by reading their books in huge lecture halls, so most of theirs make great audiobooks.
Fall is coming, and hopefully we will be doing more driving as things open up a bit more. And you don't have to just listen to audiobooks in the car. I listen to them while I'm cooking or even if I'm alone in the living room. You've seen people walking with earplugs listening to something – it could be a book! Some audiobooks are even great for helping put you to sleep, reminiscent of the times when our parents read to us.
"Lake Wobegon Days" by Garrison Keillor
Actually, anything read by Garrison Keillor is wonderful. If you have ever listened to his "Prairie Home Companion" on NPR, you know what a great storyteller he is. I've spent many trips laughing at his stories about Lake Wobegon, where "all the women are strong, all the men are good-looking, and all the children are above average." We don't look at humor books in the same way as we do serious literature, but I think it is harder to make someone really laugh – it's easy to make us cry!
And as a heads up, Keillor's next book, "The Lake Wobegon Virus: A Novel" is due out in August. This one promises to help us get through our current pandemic with a needed dose of humor.
"The Noticer" by Andy Andrews
Based on a true story, "The Noticer" is a melding of allegory, fiction and inspiration. Set in a little town in Alabama, it's about ordinary people who have their share of life's problems. Along comes Jones, a mysterious old man, who is there to notice things and help them find perspective. This dear old man, with his angelic qualities, helps everyone understand why things are happening to them and how they can do something about it. I liked it so much that I am now listening to his next book, "The Noticer Returns," and it does not disappoint. Jones is back in Alabama noticing things and helping people find perspective.
"Phenomenal Women" by Maya Angelou
Best known for her autobiography "I Know Why the Caged Bird Sings," Angelou has also written several books of poetry. She read one of her poems at President Obama's inauguration, introducing many to her poetry. Currently, public readings of poetry are quite popular as "spoken word" events. As Angelou reads this collection of poems, her voice is strong with an energetic rhythm as she honors life – the good and the bad and the persistence to overcome it all. "... The stride of my step/ The curl of my lips. / I'm a woman/ Phenomenally. / Phenomenal woman, / That's me."
"The Alchemist" by Paul Coelho
I must have missed this when it first came out in 1988. About three years ago, we were getting many calls for this title at the bookstore. When I realized there was a huge resurgence of interest in the book, I began to pay attention. I decided to read it and listened to the audio version read by English actor Jeremy Irons. This magical, lyrical story is about Santiago, an Andalusian shepherd boy in search of worldly treasure. We follow him as he travels from his home in Spain to the markets of Tangiers and across the deserts of Africa. Along the way he is robbed, cheated and threatened. But he also meets wise people who encourage him on his journey. When he finally meets the alchemist, he learns to recognize his true self and that his search for worldly treasure has brought him closer to home. This is not a long book, but more than once I did spend extra time in my car in a parking lot to hear more of this magical story.
"Their Eyes Were Watching God" by Zora Neale Hurston
This novel, published in 1935, was a forgotten masterpiece of the Harlem Renaissance until Alice Walker rediscovered it in 1975. It has come to be considered a beautiful monument to a woman's strength and endurance. When my book club read this several years ago, some members had trouble with the dialect and said they wished authors wouldn't write this way. But what better way to express the voices of the people in the story! Hearing it read by such a wonderful actress as Ruby Dee makes it so much more real. Set in Florida in the early 1900s at the height of the Jim Crow South, it is a beautiful tale of a woman's journey in search of her independence. Janie Crawford, the main character, is raised to believe that she needs a man to secure her life and be taken care of. Yet, she finds she is the one who has been taking care of the men and that, ultimately, she is able to take care of herself.

"The Martian" by Andy Weir
The author is an admitted space geek who did all the research himself for this fast-paced and surprisingly funny story about astronaut Mark Watney, who is left behind on Mars. He is presumed dead and, besides trying to survive, he has to find a way to let the folks back on Earth know that he is alive, and "Hey, please, won't you come get me?" I saw the movie with Matt Damon as the astronaut. I could just picture him when I listened to the audio version narrated by R.C. Bray, an acclaimed audio book reader.
If you haven't listened to audiobooks yet, now is the time. We have the technology that allows us to listen to books on our phones, tablets and in our cars. Some books just come alive when read either by the author or a talented person with that lyrical voice! Try it, you might just like it.