By Earl Vaughan Jr.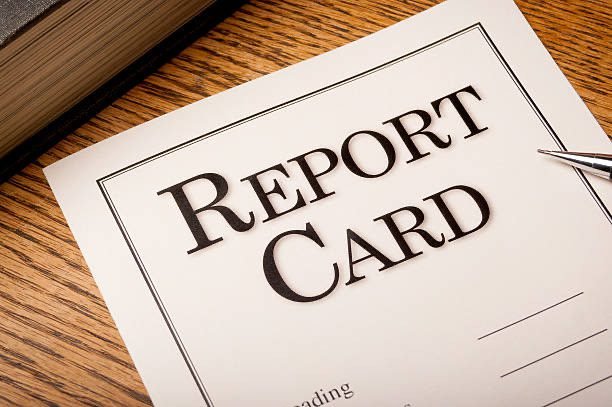 I was troubled to see that the Cumberland County Board of Education is continuing to waffle over the decision of requiring or not requiring its students to maintain a 2.0 grade point average in order to be eligible for extracurricular activities, which in layman's terms mainly translates to playing high school sports.
Let's clear up one point before I state my case. I'm big on academics. I briefly considered a career in teaching and spent three months as a classroom teacher before deciding on journalism.
I'm a 1976 graduate of the University of North Carolina at Wilmington, summa cum laude with honors. I can count the number of course grades I got lower than an A on one hand.
That said, I think the 2.0 rule is a knee-jerk reaction that looks nice as a policy but has the potential to do more harm than good.
Study after study has proven that high school athletics is the No. 1 dropout prevention tool schools have. Research done in North Carolina in 2001 showed that athletes have a higher GPA than non-athletes, miss fewer school days per year and have fewer discipline referrals.
Most importantly, the dropout rate for athletes was 16 times less than the dropout rate for non-athletes.
This isn't a case of which came first, the chicken or the egg. It's obvious. If you don't stay in school, you don't have a chance to earn any grade or learn anything. If we're setting the bar too high for frustrated marginal students, they'll never have the chance to be part of a sports team and enjoy all the ensuing benefits.
And there are many benefits, like learning about teamwork, making lifetime friends, and getting guidance and wisdom from a coach who often acts as a parent figure for students from broken homes.
If they're not in school, they get none of that. I have yet to see proof that requiring a 2.0 does anything but drive the borderline student out of athletics and eventually out of school.
• Terry Sanford boys' basketball coach Karl Molnar has announced the schedule for the 2022 MLK Dream Jam, which will be held Jan. 15 and Jan. 17 in the school gymnasium.
Here are the matchups.
Saturday, Jan. 15, girls: 11 a.m. - Jack Britt vs. Northwood Temple, 12:45 p.m. - Gray's Creek vs. Freedom Christian, 2:15 p.m. - Pine Forest vs. Trinity Christian, 4 p.m. - Richmond Senior vs. Cape Fear Christian, 5:45 p.m. - Seventy-First vs. Wayne Country Day, 7:30 p.m. - Terry Sanford vs. Fayetteville Christian.
Monday, Jan. 17, boys: 9:15 a.m. - South View vs. Fayetteville Christian, 11 a.m. - Gray's Creek vs. Berean Baptist, 12:45 a.m. - E.E. Smith vs. Trinity Christian, 2:15 p.m. - Westover vs. Fayetteville Academy, 4 p.m. - Pine Forest vs. Freedom Christian, 5:45 p.m. - Seventy-First vs. Northwood Temple, 7:30 p.m. - Terry Sanford vs. New Life Christian.
• Cape Fear High School girls' tennis coach Chris Lucas was recently honored by the N.C. High School Tennis Coaches Association as its Coach of the Year. Lucas' Colts won the N.C. High School Athletic Association 3-A dual team title, and Brooke Bieniek and Anna Piland captured the 3-A doubles title.
• Terry Sanford offensive lineman Jaylon McDuffie recently took part in the Carolina Bowl, an all-star football game between players from North and South Carolina held in Gaffney, S.C. McDuffie and his North Carolina teammates scored a 34-7 win.
• Ethan Paschal, a golfer for Terry Sanford High School, closed out the year with the No. 4 ranking in the state among North Carolina junior boys according to Tarheel Youth Golf Association.
Paschal competed in 29 sanctioned tournaments this year, earning 23 top ten finishes, four of them first place.
• Former Terry Sanford lineman Tanner Morris was pressed into a starting role for James Madison last week as the Dukes advanced in the NCAA FCS national playoffs with a win over Montana.
Tonight, Morris and the Dukes play in the semifinals at North Dakota State. James Madison is ranked No. 3, North Dakota State No. 2. The game will be televised live at 9:15 p.m. on ESPN2.