Cancer Center Prevails Through Trying Times

BY KIM HASTY | PHOTOGRAPHY BY TONY WOOTEN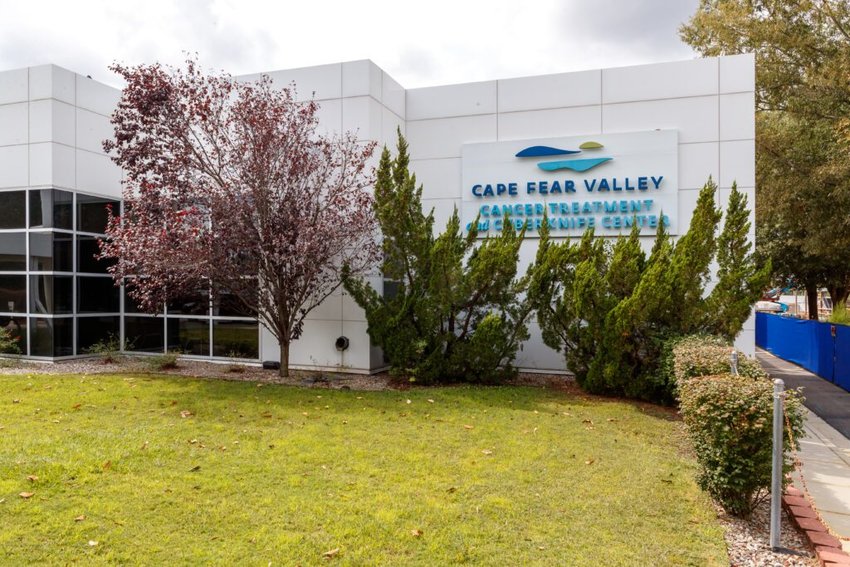 In the more than three decades of its existence, Cape Fear Valley Health's Cancer Treatment and CyberKnife Center has undergone tremendous growth and changes. Those changes include an expansion of the original treatment facility at Cape Fear Valley Medical Center, as well as opening a cancer treatment center at Health Pavilion North off Ramsey Street and, most recently, offering medical oncology treatments at Cancer Central at Harnett in Lillington.

There's that state-of-the-art CyberKnife system itself, a contraption mounted from a robot that, against a backdrop of star-studded skylights, looks like something out of a science fiction movie. But the robotic guidance allows oncologists to deliver radiation with pinpoint accuracy to the site of tumors while avoiding healthy surrounding tissue. There are the multitude of options and improvements in treatments and technology.
There's the satisfaction of having been among the leaders in the evolution of breast cancer treatment and other cancers. The addition of dieticians and social workers who help patients navigate every challenge. The accreditation by the American College of Surgeons and commendation as an Academic Comprehensive Cancer Center.
But it all comes down to one common goal that hasn't changed through all the years and all the advances since the center first opened in 1988.
"This is one of the kindest places ever,"
said longtime resident Betty Grady, sitting in the radiation oncology waiting room.

Those who have been at the center nearly from the beginning say it's always been that way. It's always been about the patients.

"I feel like at times that it's a ministry," said Gwendolyn McLeod, a radiation RN who first began working at Cape Fear Valley in 1979 as an LPN. "It's more than a job; it's a calling."
"You feel like you are doing something worthwhile," she said. "The patients make you feel that, had you not been here, their journey would not have been as tolerable. This is the best place I've ever worked. I love my job and my co-workers."
Jamye Arnette began working at Cape Fear Valley in 1984, back when a cancer diagnosis most often required a hospital admittance and in-patient treatment. She was a charge nurse and assistant patient care manager on the sixth floor when the cancer center first opened and Cape Fear Valley's first medical oncologist, Dr. Kamal Bakri, asked her to work there.
"When Jamye and I started, the Cancer Center had four chairs and one bed," said Mary Kulig, a Fayetteville native who returned home to work in chemotherapy infusion and is now Corporate Director of Medical Oncology. "It was very, very small but there was plenty of room for us. Then we expanded to eight chairs and that seemed like a lot. That feeling lasted about a month."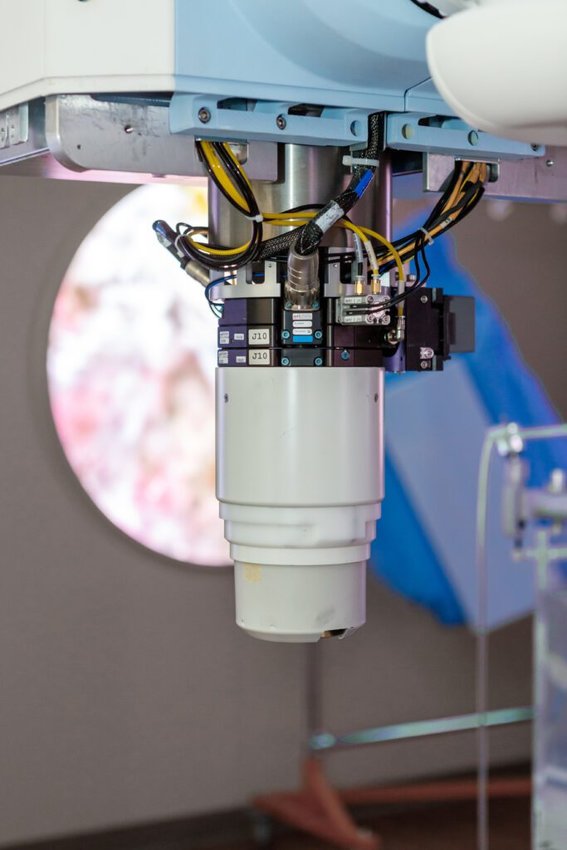 Today, the medical oncology side of the center can accommodate more than 20 patients at a time for chemotherapy infusions. It also offers a separate room for support infusions, such as for boosts in hydration. Dr. Bakri retired last year, and Dr. Kenneth Manning now serves as medical director.

Meanwhile, on the also-busy radiation oncology side, Dr. Hugh Bryan is still in the position he's held since 1982. That's when a group of Fayetteville doctors and friends from his days at the University of North Carolina at Chapel Hill asked Bryan to come down and give them advice on the radiation oncology department they were planning to open. Bryan was then an assistant professor of radiation therapy at the University of Pennsylvania School of Medicine. Bryan ended up moving his family here and staying.

Bryan is the one who helped spread the word about the department and was also the one who brought Bakri aboard to start the medical oncology department, making Cape Fear Valley a place for comprehensive cancer treatment for the first time.

Radiation therapist Brian Boyle, who joined the team 25 years ago from upstate New York, said working at the center is a daily learning experience.
"Our physicians have always been progressive and learning the latest and greatest out there," he said. "It's never boring. We're right there with the newest technology and equipment. It's like a one-stop shop."

Today, the center has a team of three full-time, board-certified radiation oncologists, as well as a physician assistant and nurse practitioner, and 12 medical oncology providers.
Dr. Bryan also oversaw the organization of a group of volunteers who came to be known the Friends of the Cancer Center.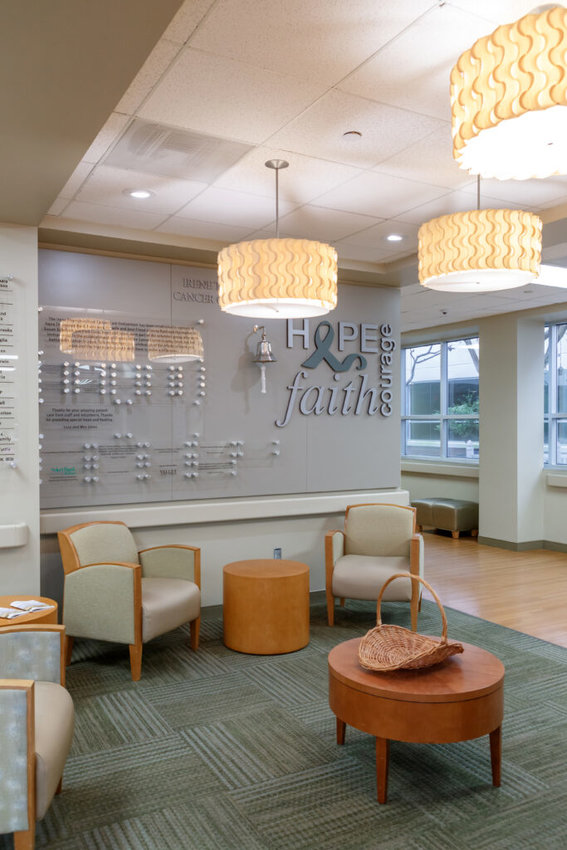 Under the umbrella of the Cape Fear Valley Health Foundation, the group has grown to the point that it provided over $122,000 in patient support in 2020.

The Friends group helps with everything from mortgage, rent and utility payments for patients to screening mammograms and transportation to appointments.

"The foundation is excellent," Kulig said. "They put our patients first. Without the foundation, there are so many things we wouldn't be able to have for our patients."

For nearly two years now, the center has taken on new challenges in the face of COVID. The cancer center is one of the few departments that has continued to remain open throughout the pandemic. The hospital implemented safety procedures, such as state-of-the-art temperature check stations and limiting visitors, but caring for patients continued.
"It feels like we got busier," Boyle said. "I'm glad we've had a place for patients to continue to come. I've been grateful that I could come into work every day, and I'm glad I can see my patients every day."

The bells mounted on the walls of both the medical and radiation oncology units often hold a special significance in the journey of cancer patients. Many choose to ring the bell, surrounded by family or friends, after their final treatments. COVID restrictions made it difficult to share that experience, but members of the cancer center staff adapted.
"We've taken that bell off the wall and carried it outside," Boyle said. "After all, we know that patients who have a good support system seem to do tremendously better. When you can still celebrate with your friends and family, it makes a huge difference."

That final treatment may be a joyous occasion, but Kulig said that feeling is a constant, despite the challenges of treating a daunting disease.
"People ask me all the time whether it's sad to work here," she said. "But I tell them that it's the exact opposite. It's the most joyful place you could work and the most meaningful … and the patients give back to you way more than you give to them. We feel like we're a family he