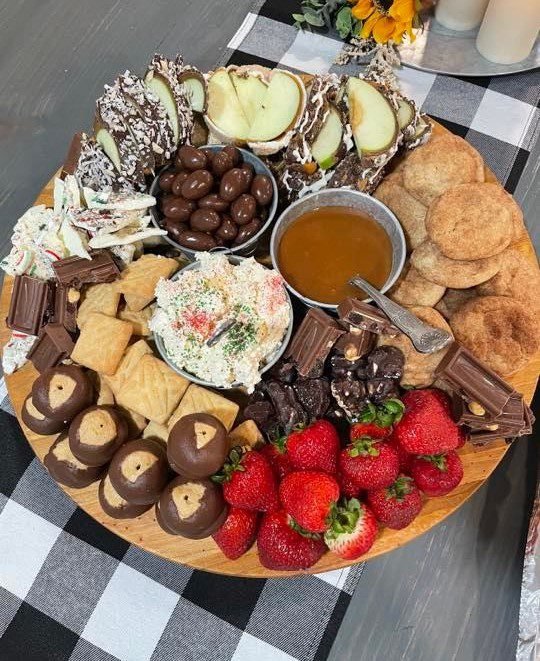 You might say that Rhonda Godwin has figured out a "core" principle of a successful home business. She started her Twisted Apples enterprise in October and has been busy filling orders ever since.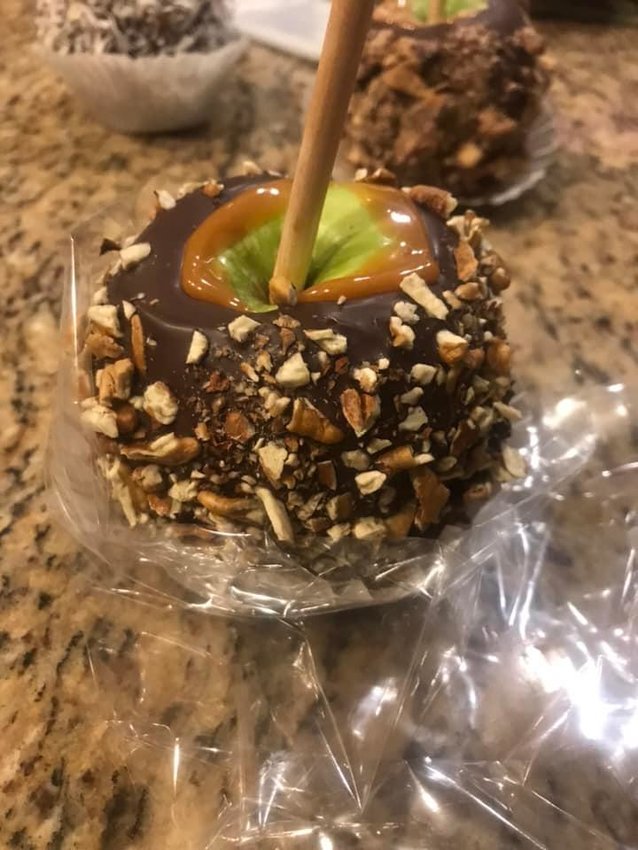 "They're fabulous," said Alana Hix, who is executive director of federal programs for Cumberland County Schools, and where Godwin is her administrative assistant. "I ordered 10 of them. They were so fresh and so good for so long."
Godwin starts by dipping the largest Granny Smith apples she can find in caramel, then adding a variety of toppings. For some varieties, she adds a layer of milk chocolate or white chocolate.
"My biggest sellers are apple pie and turtle," she said. "But if someone has a special request, I'm willing to try anything."
Besides apple pie, which includes a layer of white chocolate topped with a dusting of sugared cinnamon, and turtle, which is covered in milk chocolate and pecans, Godwin also offers toppings of coconut, Oreos, sprinkles and about any candy that can be chopped or crushed. Each apple comes in a separate cellophane bag tied with a ribbon.
"They look nice on a charcuterie board," she said. "A lot of people like to slice them and use them for that."
Prices range from $6 for a caramel-covered apple to $8 for the ones with more toppings. Godwin can still take a few orders before Christmas. Call her at 910-818-3734 to order or for more information.