SOMETIMES IT TAKES MORE than a village to transform the village's appearance, image and outlook.
A network of private and public entities have joined forces, contributing $113 million to revitalize a neighborhood and make the American dream of homeownership and affordable housing possible for low-income people in Cumberland County.
Fayetteville's 747 of hope to rebuild public housing is starting to land along its runway on Old Wilmington Road. That's where 747 new apartments, town homes and single family homes have been built a few blocks from Fayetteville's revitalized downtown business area. Three of seven complexes already have residents living in them.
The project is collectively known as HOPE VI. HOPE is an acronym for Housing Opportunities for People Everywhere. Formerly known as Carolina Commons, demand for HOPE VI has already exceeded the supply. With assistance from HUD, rent at a typical HOPE VI public housing unit will cost about $120 a month. Houses will be sold to qualified applicants who earn no more than 80 percent of the county's median income. Last year the median income for a family of four in Cumberland County was $52,000.
The project came about because of a partnership between Cumberland County, the city of Fayetteville, the U.S. Department of Housing and Urban Development, the North Carolina Housing Finance Agency, PWC and Duggins Smith Builders.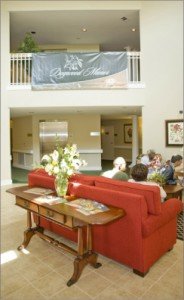 Action for Hope VI started in 2008, just before the nationwide recession hit. Cumberland County gave $4 million for infrastructure. The city of Fayetteville donated 34 acres of land and waived many filing and permit fees. PWC pitched in $800,000 for physical infrastructure, $2 million in labor and material for electric and streetlights and $171,000 in waivers for facility investment fees. The N.C. Housing Finance Agency has administered the federal and state tax credits.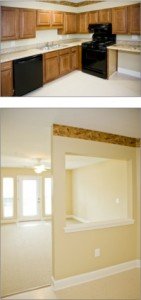 Of the 747 units, 105 are new affordable homes for purchase and 642 are new affordable rental units, which include 72 sites on Bunce Road, outside the Old Wilmington Road neighborhood.
Cypress Manor, an area formerly known as Delona Gardens, will house 48 senior citizen units. It replaces 55 units of substandard housing built in 1942. The former units lacked handicap access, had a collapsing sewer system and inadequate electric, heating, cooling and plumbing systems. The new units are more spacious than the old housing.
The transformation from aging and inefficient housing in a neighborhood that looked distressed and depressed to rejuvenated modern, energy efficient housing, with increased safety and curb appeal for residents will also attract future business endeavors in the area. The demolition of Delona Gardens has left room for many other things, such as a community services area.
To the west of Cypress Manor is Campbell Terrace, with space for 72 units for senior citizens. The phase four project will be known as Azalea Manor. Another senior site is Alfred Street, where there will be 24 one-bedroom units and 12 two-bedroom units. The 36 sites will be known as Dogwood Manor. There will be 184 family housing units on Sycamore Park. Oak Run will have 112 family units and Campbell Terrace II will have 118 family units.
There will be 72 sites on Bunce Road, and 52 housing units scattered on city transfer parcels.
Many areas feature amenities such as a walking trail, garden and other landscaping touches and a nine-acre office park is being planned by the city near Gillespie and Blount streets. The city has budgeted $1 million for endeavor.
Fayetteville isn't the only city to receive Hope VI money. Raleigh got two grants that totaled $49 million. Winston-Salem received $22 million to revive more than 700 public housing units. Major cities across the country — New York, Baltimore, and St. Louis — were also major recipients of Hope VI grants.