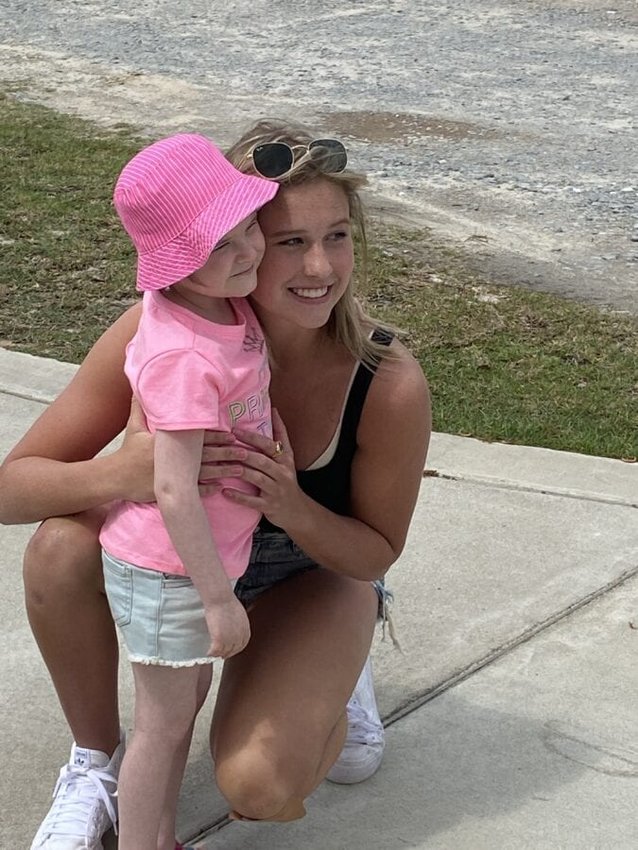 It was a day, Todd Walker said, to give forward.
"It meant so much to us," he said.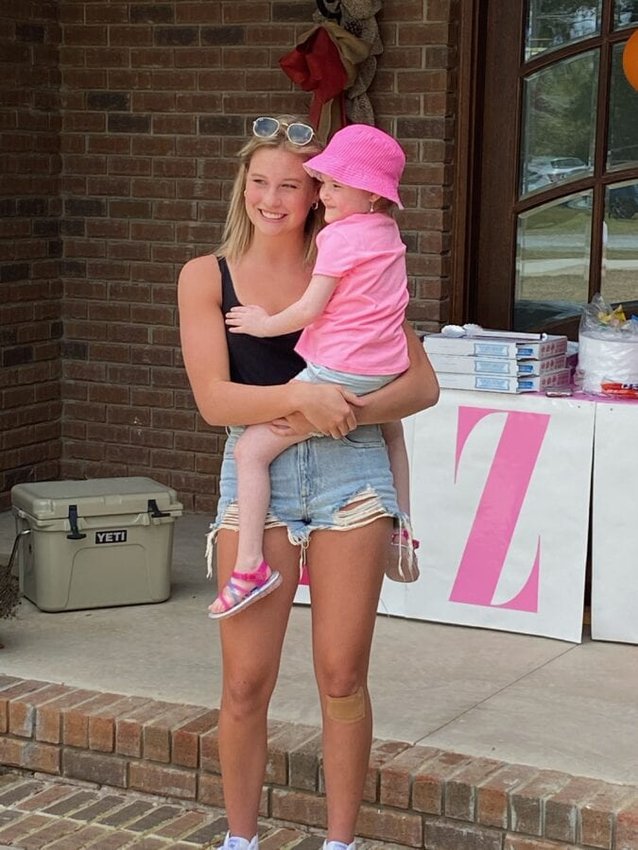 It meant so much, as well, to 4-year-old Izzy Page, who will turn 5 on April 22, and to her family. Izzy, who was diagnosed with leukemia at age 3, undergoes chemotherapy treatments every two weeks at UNC Hospitals in Chapel Hill. The treatments often leave her so tired that she had asked for a pink golf cart so she could still enjoy being outdoors.
Meanwhile, Kim and Todd Walker had been looking for a family just like Izzy's. In 2017, their daughter Reese, the youngest of their four children, had been diagnosed with cancer. She, too, endured months of exhausting chemotherapy treatments. At the time, the future seemed frightening and uncertain. A group of caring people, led by family friend Joan Poole, learned that Reese wanted a golf cart so that she could ride around outside between treatments. In October of that year, they presented her with a shiny red golf cart that represented love and a measure of freedom.
The months passed, and the treatments proved successful. Reese, now a 17-year-old standout athlete at Terry Sanford High School, has a driver's license of her own and no longer relies on the special golf cart.
"We weren't about to sell it because it was gifted to us," Todd Walker said. "We wanted to gift it to someone else."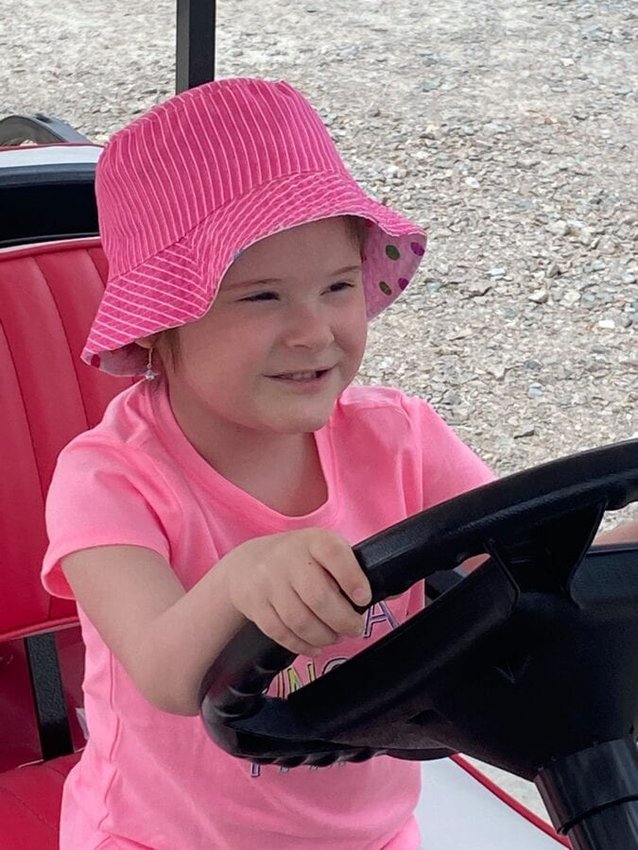 The Make-a-Wish Foundation helped link the Walkers to Ashley Johnson and Ken Page and their little girl. On April 11, the Walkers showed up to surprise Izzy with the golf cart, now painted the perfect shade of pink.
"We were really happy and excited," Ashley Johnson said. "I've just finished riding her around for two days straight.
"We appreciated them very much," she said. "I couldn't stop crying."
All of which made some other kind-hearted friends happy, as well.
After all, Todd Walker first called Joan Poole to make sure he had her blessing to pass on the golf cart that had meant so much and that had been so generously given.
"Absolutely, you do," Joan Poole said. "That golf cart was a gift to Reese from people who love you and your family very much."