Despite the challenges of the COVID-19 pandemic, the fall high school sports season is underway across North Carolina.
This week we'll take a brief look at some of the top Cumberland County athletes leading the way in the sports of girls' tennis, boys' and girls' cross country and girl's golf.
Girls' tennis
The high school tennis season is barely two weeks old and already a pair of Cumberland County Schools are at the top of the N.C. High School Tennis Coaches Association's 3-A rankings.
Terry Sanford and Cape Fear have already flip-flopped in the No. 1 and No. 2 positions in the poll, with Terry Sanford currently holding the No. 1 ranking and Cape Fear at No. 2.
Ironically, because of the N.C. High School Athletic Association's realignment into new conferences this year, the two schools are no longer in the same league, with Terry Sanford playing in the All-American Conference and Cape Fear the United 8.
The schools are scheduled to meet each other once in the regular season, playing a non-conference match at Terry Sanford on Oct. 4.
Terry Sanford coach Susan Brady said she's not happy both teams aren't in the same league, especially since both look strong this year and that having them in the same conference would obviously help make any league more competitive.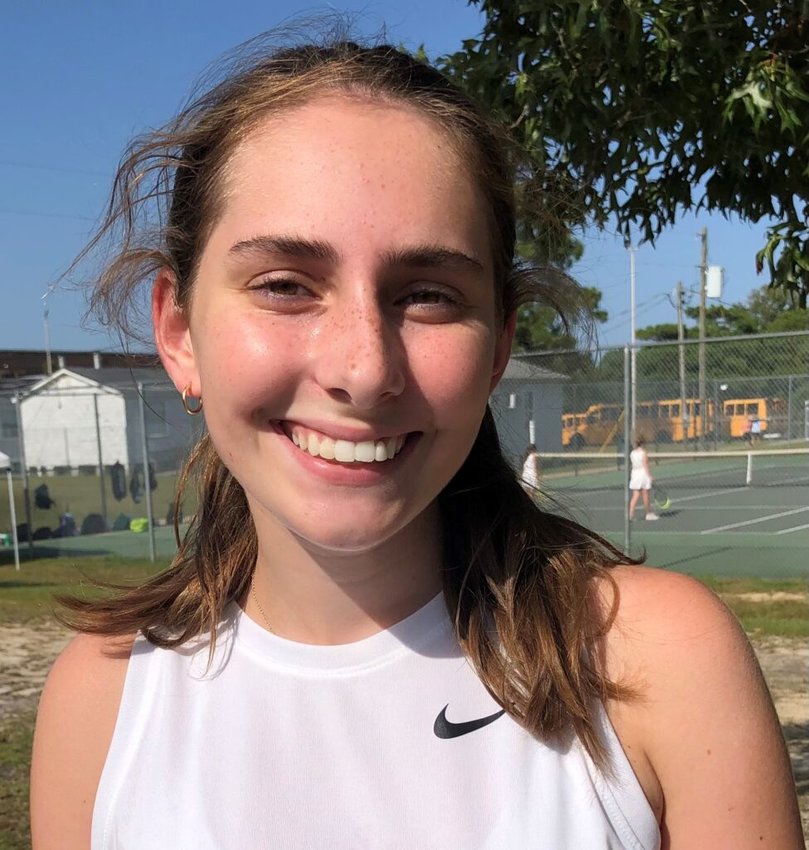 Her Bulldogs look to be the class of the new All-American, especially since they only lost one player from last year's strong team and return the 2020 conference Player of the Year, Annie Lieberman.
"Annie is just very competitive and tenacious,'' Brady said. "When she gets on the court, she doesn't ever give up. She's got some really crazy, wicked groundstrokes. Her ability to cover the court and the fluidity of her motions and her swing are among her strengths.''
Lieberman said she feels her volleys and net game are stronger this season. She hopes to be able to close out points better this year by making more use of strong overheads.
Her goal is to go unbeaten and bring home a state title.
"I want to live up to my legacy,'' she said, noting her older brother Henry is a former state champion himself. "I definitely need to work hard for that.''
One other change for Terry Sanford this season is after playing in exile at nearby Mazarick Park, the Bulldogs are finally back on the repaired courts at the high school.
Brady compared the experience of practicing and playing at Mazarick to being on an island, separated from the rest of the sports on campus.
"That first day (of practice) we had our own little ribbon-cutting,'' she said. "The girls ran out on the court and were screaming so loud the football players were freaked out.''
At the first practice, Brady said her players could see the football players on their practice field and watch the soccer players at the same time, while hearing the cheerleaders practice in the school building.
"It was like an overwhelming feeling of coming home,'' she said, "being part of the school again instead of being a tennis team attached to Terry Sanford that played at Mazarick.''
Cross country
E.E. Smith's Octavius Smith and Terry Sanford's Rainger Pratt, the top male and female runners in Cumberland County last season, are both back to seek more cross-country success in 2021.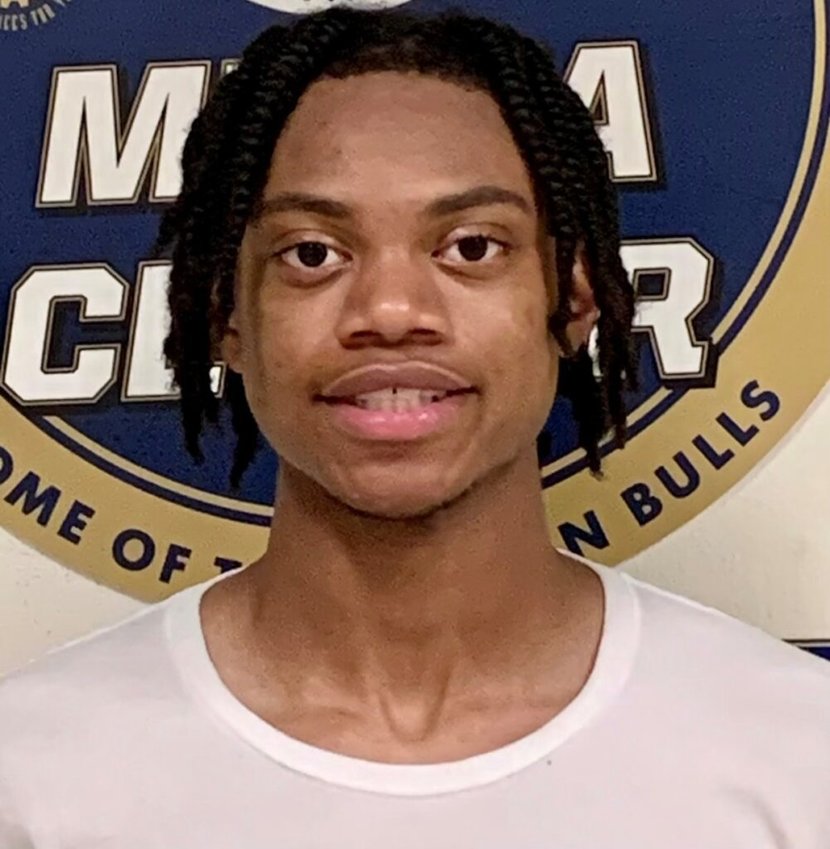 Smith coach Roz Major-Williams said Smith has gotten stronger mentally since last year. "He's a thinker,'' she said. "If you give him a goal, he tries to reach that goal.''
Smith said he's spent more time in the off-season building up his core strength and his leg strength, along with eating healthier.
"The core is the base,'' he said. "You can't do anything without the core.''
He also plans to take a new mental approach to running each race. "I want to stay focused during the race and don't blink out,'' he said. "The second mile, I usually go on autopilot. If I stay focused during the whole race, I usually do a lot better.''
Smith said his main goal for this season is to reach a new personal best time and break the 16-minute mark.
Major-Williams thinks being in a new conference, the All-American, will help him achieve that.
"This will be a new dynamic for him,'' she said, "push him to run even harder.''
Terry Sanford coach Ken Rashad said Pratt is a captain for the Bulldogs this season, and they are counting on her leadership skills. "We have a lot of confidence in her,'' he said.
Pratt feels she's benefitted over the years from advice she got from veteran runners on her team.
"I'm definitely hoping to be a conference champion,'' she said. "I'm hoping to get back in the low 19s, probably 19:20. I'll have plenty of people to compete against. I like competing.''
Girls' golf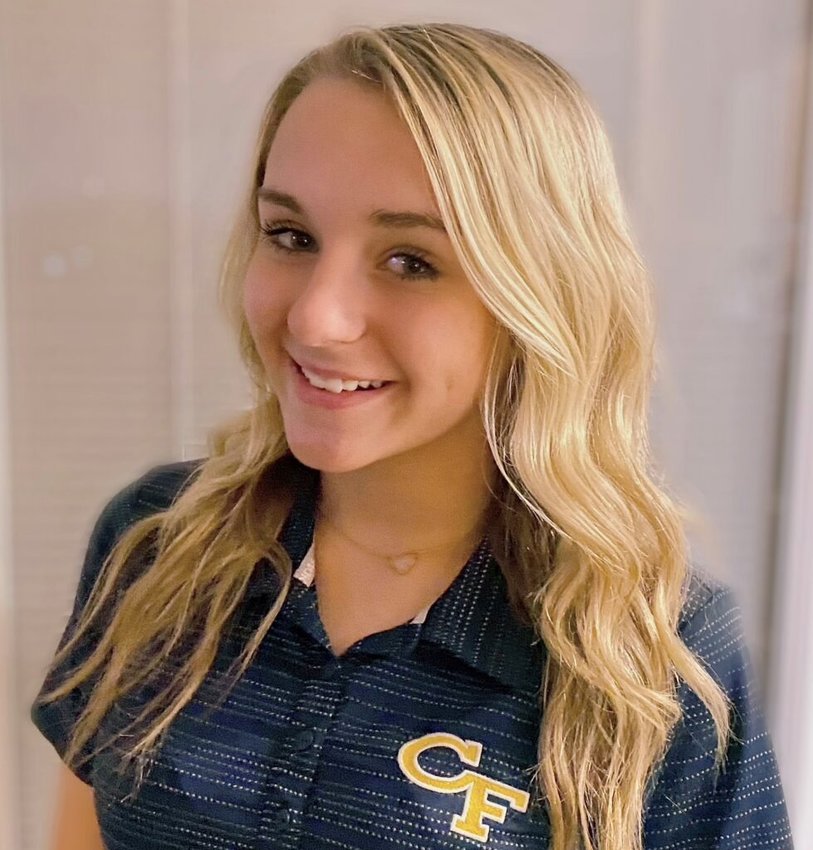 Cape Fear golf has been the gold standard of girls' programs in Cumberland County in recent years. Head coach Todd Edge expects more of the same with the return of veteran Lexi Perez this season.
Perez has only been playing since her freshman year at the school, but Edge said her consistency off the tee and her approach shots have made her a solid contender in each match.
"She doesn't let real bad shots get to her,'' Edge said. "I call her happy go lucky.''
Last year was a unique one for Perez as the pandemic forced her to split time between golf and soccer during the same season. As a result, she didn't get in as much practice time on the golf course.
That led to her missing the state golf tournament by a couple of shots.
"I've set a goal of getting to state and shooting really well,'' Perez said. She's spent a lot of time in the offseason working on her putting to improve her accuracy.
Cape Fear will face new competition this fall in the United 8 Conference, including schools like Jack Britt, Lumberton and Purnell Swett.
Edge's biggest concern is how many girls are actually playing golf this season. He noted there were only 20 in the most recent conference tournament held earlier this week at Pinecrest Golf Course.
By Earl Vaughan Jr.