By: Kim Hasty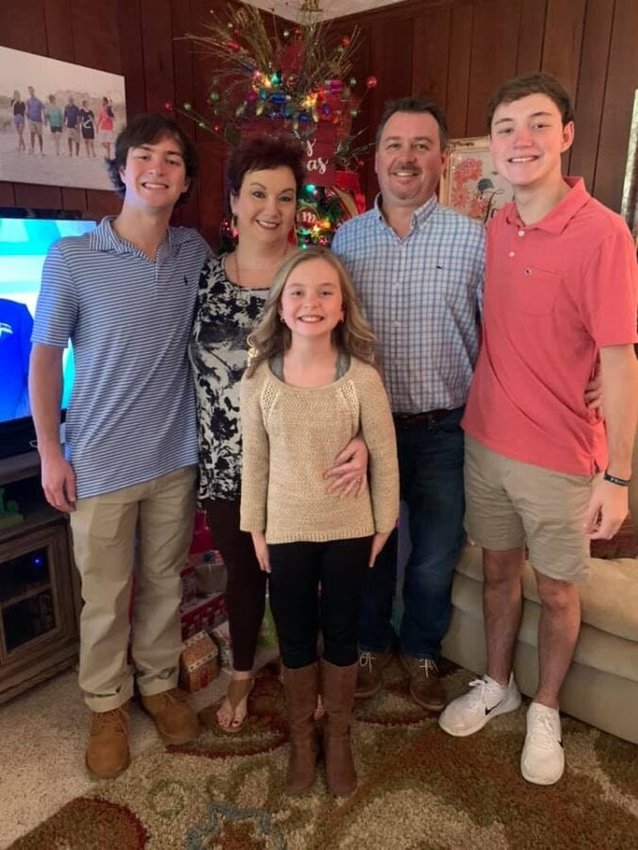 Friends and family are thinking about JoLynn McDonald with love and concern this week. The well-loved Fayetteville mother of three has been there for so many during their struggles, celebrations and their everyday moments. She also has graciously shared her brave battle with cancer in the hopes of inspiring others to keep fighting. The thoughts and prayers of all who know her are with her, as well as with her husband Chad and children Chad, Nick and Lilly as her battle becomes more and more overwhelming.
"Jo is a true friend I can always be myself around," said close friend and neighbor Kim Walker. "We know each other's strengths, weaknesses and moods. I feel blessed by all the great memories we share. I cherish our friendship, laughs and tons of talks around the fire."
***
Methodist University recently received the honor of bestowing a distinguished recognition on others. The Algernon Sydney Sullivan Foundation selected Methodist to award Algernon Sydney Sullivan and Mary Mildred Sullivan medallions and certificates beginning at the May 2021 commencement ceremony.
The University will also house a permanent plaque where the names of the recipients will be added annually.
The medallions are awarded to college students and members of the college community who have demonstrated noble character and have acted as humble servants by serving those around them. The Rev. Kelli Taylor, Methodist University's vice president of Religious Life and Community Engagement, received a medallion in 1989 when studying at Converse College.
"Receiving the Sullivan medallion moves beyond recognition and joins recipients to a community of scholars who value the ideals of heart, mind and conduct as evince of a spirit of love for and helpfulness to humanity," Taylor said. "Nobility of character, a criterion that the Sullivan Foundation defines as 'when one goes outside the narrow circle of self-interest and begins to spend himself for the interests of mankind,' is critical to a society immersed in conversations of racial justice, love for neighbor and unity."
Notable recipients include Eleanor Roosevelt, Fred Rogers, former Secretary of Defense Robert Gates and tennis star Betty Pratt.