"When you're weary, feeling small. When tears are in your eyes … I'm on your side, oh, when times get rough. Like a bridge over troubled water, I will lay me down. Like a bridge over troubled water, I will lay me down."

There was something about Jerry Wilson that transcended the rest of us.
Something in the heart of this handsome specimen of a human being who for all of his time put others first and beyond his own troubled waters, because it was just who Jerry Wilson was in life. And Jerry Wilson would have lived his life no other way.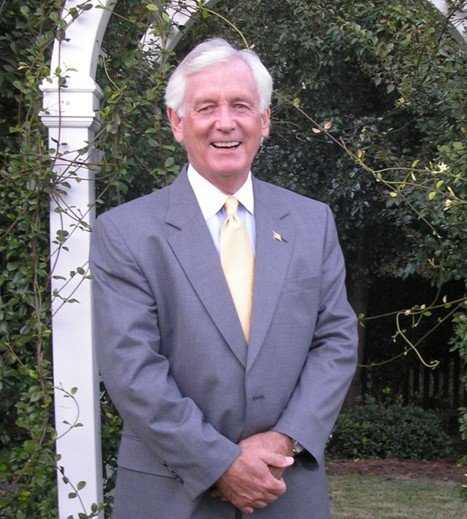 "Jerry was one of the kindest people I ever met in my life," Gary Wilson said on this autumn Nov. 7 afternoon, when family and friends gathered at Snyder Memorial Baptist Church to remember and celebrate the life of a selfless Christian saint if ever there was one. "Jerry was about doing for others more than for himself."
If you were down and out in life, Jerry Wilson took the time to lift you up. If your heart was hurting, Jerry Wilson made time to help you gather the pieces of your shattered heart and put them back together again. If cancer invaded your life, Jerry Wilson was there to assure there was hope for your tomorrows to come.
"We had a dear friend who developed cancer," Gary Wilson said of the late Neal Griffin, and Jerry Wilson would drive him to every health appointment and treatment. "When I went through that terrible disease, when I looked up, Jerry was there."
You will find Jerry Wilson's fingerprints and footprints throughout The Cancer Center at Cape Fear Valley Medical Center, where for more than 10 years you could find him by a cancer patient's side and offering words of encouragement. And you will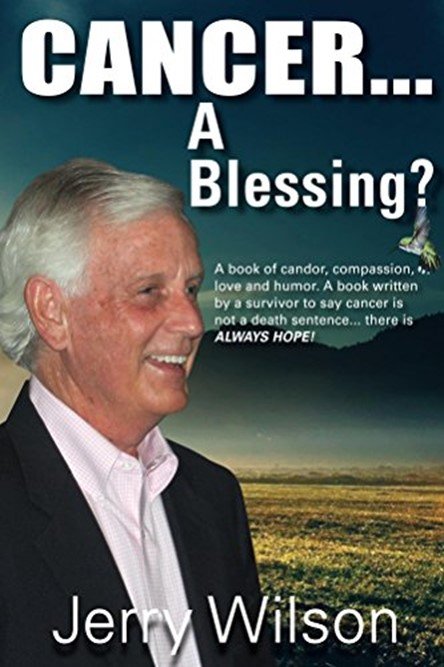 find words of assurance and hope in "Cancer … A Blessing?" the book Jerry Wilson penned in 2013, and where Jerry Wilson offers his own struggles with Stage 4 lymphoma and prostate cancer.
Not just a book, mind you, but a message that if you are battling cancer, you are not alone.
"It cannot cripple love," Jerry Wilson wrote. "It cannot shatter hope. It cannot corrode faith. It cannot destroy peace. It cannot kill friendship. It cannot suppress memories. It cannot silence courage. It cannot invade a soul. It cannot steal eternal life. It cannot conquer the spirit."
No, not a single cancer patient fought his or her battle alone.
"It was a great comfort for those experiencing cancer," said the Rev. John Cook, senior pastor at Snyder. "He had been there … more than once. He wrote the book about his experience to help others. He referred to his own book as 'a bestseller.' It if helped only one person, it was to them."
Rossie Barnes' Boys
Jerry and Gary Wilson were twin brothers who grew up at 2116 Rock Avenue just behind Terry Sanford High School, and under the guidance and wisdom of Rossie Barnes, the grandmother they adored.
They were handsome.
They were athletic.
They were competitive.
But there was something more that would become the beacon and compass in their lives.
"Our grandmother raised us," Gary Wilson said. "She introduced us to a carpenter. His name was Jesus, and because of that, our lives changed."
The twins accepted Christ, the preacher said, as their Lord and Savior at age 12, and while they enjoyed the trappings of life on the playgrounds and the athletic arenas and fields and later the joys of marriage and parenting, their faith was unwavering.
"The most important relationship in Jerry's life was his personal relationship with Jesus," Cook said. "His grandmother made sure he was raised in the church and in Christ. He remained true to Christ ever since. You didn't have
to be around him long before you knew he had a strong faith. He and his late wife, Scottie, were faithful to bring their children up in the church and made it clear to them they were not saved by their works but by faith. They set the example for them to make their own decisions to follow Christ."
A daughter offered testimony to her father's Christian faith.
"He took us to church," Kimberly Williams said, "and taught us about God."
A son, too.
"Dad knew we had a purpose to be here," Keith Wilson said. "To love God, and to love one another."
Jerry Keith Wilson died Nov. 3.
He was 76.
"He had more than his share of challenges," Cook said. "I called him Job. The last year and a half has been especially tough for Jerry, and weary from fighting so long with his heart issue. Through them all, like Job, Jerry trusted his God. And because he did, God has rewarded his faithfulness and restored everything to him in eternity. His health is now fully restored. He is reunited with Scottie. He is with the Jesus he loved and served so faithfully."
Navy Blue Blazer, Red Sweater Vest
Close your eyes, if you will, and remember this good man.
You'll see Jerry Wilson, dashing in his navy-blue blazer with the gold buttons, gray slacks and an open-collared shirt tailored just perfectly, and accenting his white and feathering hair. Or you may see him in a red sweater vest and wearing black and white saddle oxford shoes.
He would see you, too, and no one was more important than you, and how you were doing along life's way.
"Going anywhere with Dad was like going to a political campaign rally," Keith Wilson said. "He knew everybody. He was a friend to many, and if you didn't know him, he made the time to know you."
Epilogue
And the last word to the one who knew Jerry Wilson better than all.
"I've known him 76 years and nine months," Gary Wilson said, and his heart was breaking in half on this day of farewell. "We talked to each other every day. He turned negative situations into positive situations. Twins are different. There's a bond there you can't explain. I loved my brother more than life itself, and he loved me."
Off you go Jerry Wilson, who always made the time to help us navigate our troubled waters with bridges of hope, and no matter those troubled waters of your own, because you dared and cared enough to care.
A navy-blue blazer, with gold buttons and a red sweater vest, too, like only your dashing self could adorn … until we meet again.
Bill Kirby Jr. can be reached at bkirby@cityviewnc.com, billkirby49@gmail.com or 910-624-1961.