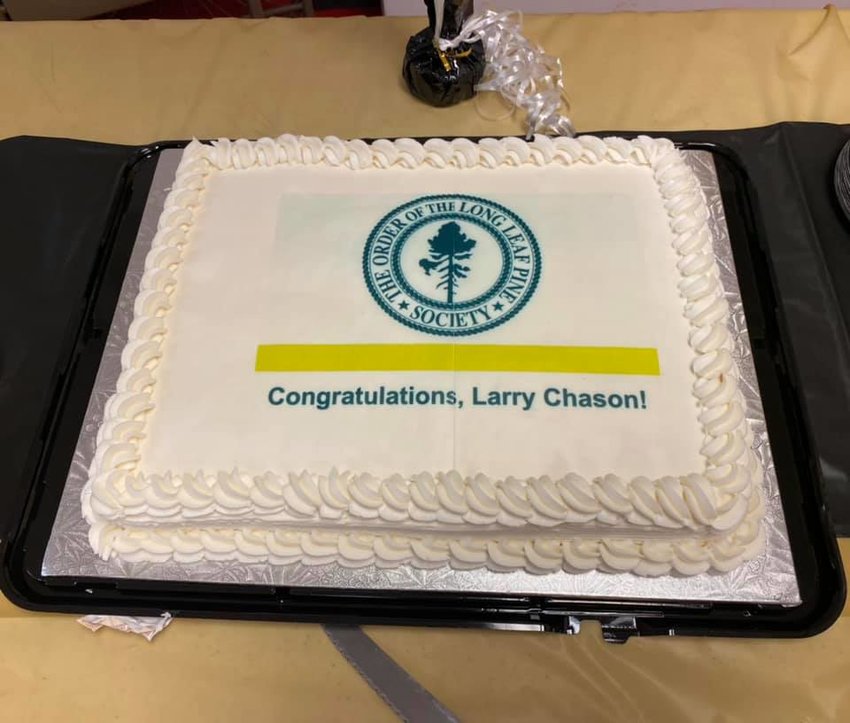 A love for gospel music and taking care of people have been passions for Larry Chason since the first time he sang with his mother and sister at the age of 5.
Chason, 63, was recently honored for his commitment and compassion with the Order of the Long Leaf Pine, the highest civilian honor that can be bestowed by the governor of North Carolina.
The order was started in 1963 and is presented to people who have made significant contributions to the state and its communities through exemplary service and exceptional accomplishments.
"I am very humbled by this,'' Chason said. He expressed his deepest thanks to his wife Ginny and the members of his family.
Chason is a familiar figure to many in Cumberland and Hoke counties, where he is well-known as a gospel singer, a career he started around 1990.
"I've traveled all over North Carolina, South Carolina and Virginia,'' Chason said.
He's also involved with the annual black-eyed pea luncheon held every Jan. 1 and originally organized by Register of Deeds Lee Warren.
During his years as a gospel singer Chason has recorded eight CDs and has sung with numerous groups and helped countless churches and families with fundraisers.
He's especially moved when people come up after a performance and tell him their hearts were touched by his singing. "There's no entertainment in my music,'' Chason said, stressing it all comes from the heart.
"My parents would be proud of what I do with the gift and treating people in a fashion that is the right way,'' he said.
By Earl Vaughan Jr.