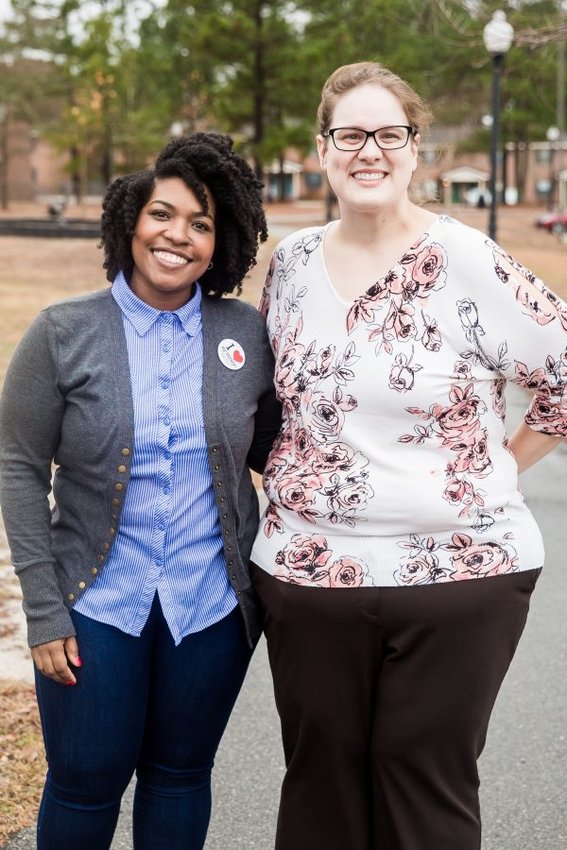 By Earl Vaughan Jr.
Keeping up with the advance of technology can be a challenge for people of all ages, but it can be particularly tough for older people who never had to deal with computers or smartphones for most of their lives.
The Cumberland County Public Library wants to help. It offers classes to senior citizens who want to improve their skills with various electronic gadgets through a program called the Senior Geek Squad.
Kellie Tomita, the library system's marketing and communications division manager,
said the Senior Geek Squad has been in business for a couple of years.
The idea started because of studies done by groups like the Pew Research Center, which in 2015 noted that issues with technology were increasing among the senior adult population.
The library created the Senior Geek Squad to help older adults become familiar and comfortable with various types of technology and to become active users of their digital devices.
"We give them a place where they can learn at their own pace, get the support and be free to ask questions they may not want to ask family members," Tomita said. "It's free and they don't have to pay for classes."
Geek Squad sessions are held at various locations around the county each month, usually at senior centers or library branches. They can also take place at locations where seniors gather in groups, such as assisted living facilities.
The subjects covered at each meeting can vary. Some of the topics include basic computer skills, even instruction on how to navigate using a mouse. Other topics can include instruction in the use of typical Microsoft products, such as Word and Excel. Seniors can also learn how to download e-books and audiobooks or how to set up an email account.
Social media is a popular topic at the sessions. "We find a lot of (seniors) find it very useful to know social media because they can connect with their families and grandkids who might be in another part of the country," Tomita said.
There's also instruction on how to use the variety of smartphones. In some cases, there have also been sessions on fraud awareness and what to do if you think you've been a victim of fraud.
Tomita said the sessions are deliberately kept small, with each meeting limited to about six to eight participants, to allow time for questions and one-on-one training.
A session usually lasts about 90 minutes with the first hour focused on the day's scheduled topic or topics.
The classes can vary depending on who attends and what their specific needs are, Tomita said. "I wouldn't say it's a cookie-cutter experience every time," she said. "It's going to be adjusted for the needs of the participants."
If someone has specific questions or concerns that can't be addressed in a regular meeting, Tomita said the library offers a service called Book-a-Librarian. You can call any library location in the county and ask for an appointment. A librarian will meet with an individual one-on-one to go over questions. They can be technology-related or involve other topics, such as preparing resumes or applying for a job online.
Tomita said the library staff stays as current as possible on changes in technology by attending workshops, conferences and reading professional journals. "The library is continuing to adapt and adjust to technology needs for customers of all ages," she said.
Participants seem to most appreciate the patience shown by the library staff that handles the Geek Squad sessions, Tomita said.
"Other places might not have the patience and time to sit there and explain,'' she said. "They take their time until they fully understand it."
To find when Geek Squad classes are scheduled, you can pick up a print copy of the library's events calendar at any branch. If you're well-versed enough computer-wise, you can pull up the calendar at the library's website, www.cumberland.lib.nc.us.
Tomita said the library tries to schedule about three Geek Squad classes a month at various locations so people won't have to travel too far from home to get to one.
"It is growing," she said, "and part of that growth is going out into the community where the seniors are."