By Kathryn Kelly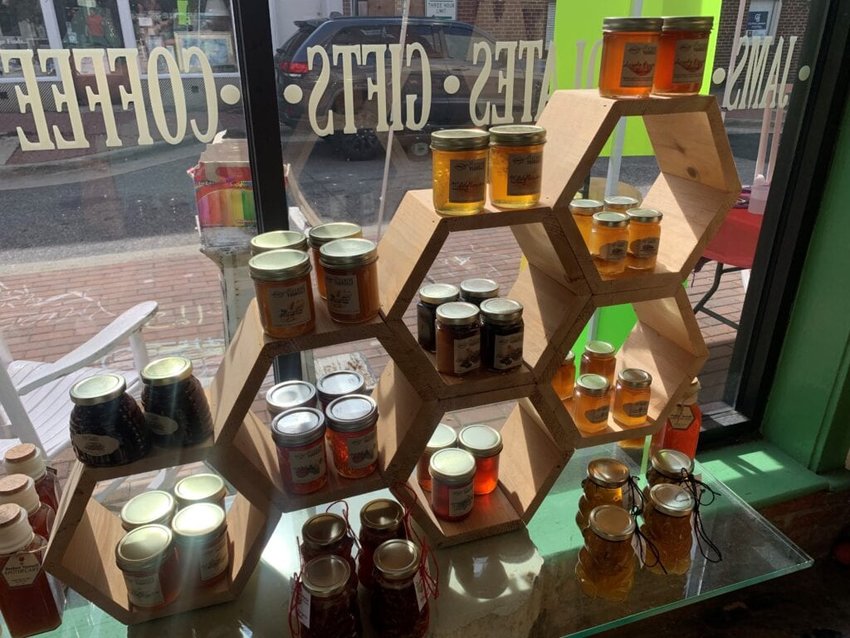 For Rebekah and Rodney Medley, their beekeeping hobby has turned into a sticky situation in the best way possible. Years of beekeeping at home eventually led to a thriving honey business, which started off pretty spicy before it turned sweet.
Several years ago, the two attended PepperFest, a hot (pun-intended) festival here in North Carolina. According to Rodney, they infused their honey with Carolina Reaper peppers as a joke and sold it at the festival. To their surprise, they sold out and were met with amazing reception and feedback.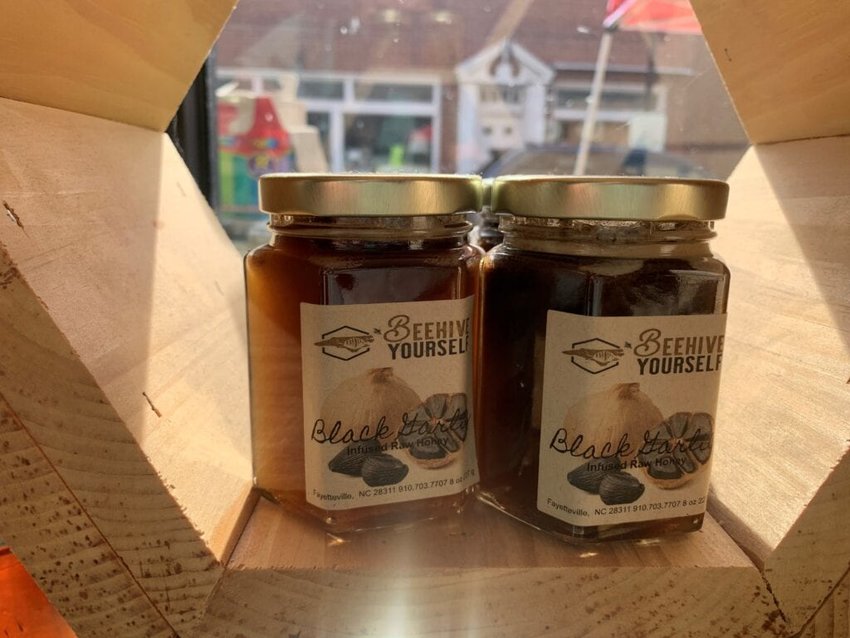 This inspired their honey business: Beehive Yourself. They sell their goods every Sunday at the Dirtbag Ales Farmer's Market and feature several varieties of their honey at The Downtown Market in downtown Fayetteville, where I was fortunate to meet them and experience a honey-tasting. Experiencing honey flavors from black garlic to vanilla bean to truffle, my taste buds went on a journey dissecting the sticky sweet concoctions that were each so unique and complex.
After learning the story of the couple's creation for PepperFest, now called Smoke Pepper Bomb, I could see why it caused such a stir. This infusion was at first deceptive, tasting more sweet than spicy. However, after a few seconds my throat and esophagus were on fire in the best way possible. A few harmless tears and gentle coughs later, I had finally gotten through it. Fair warning to the adventurous: if spicy isn't for you, then this flavor isn't for you.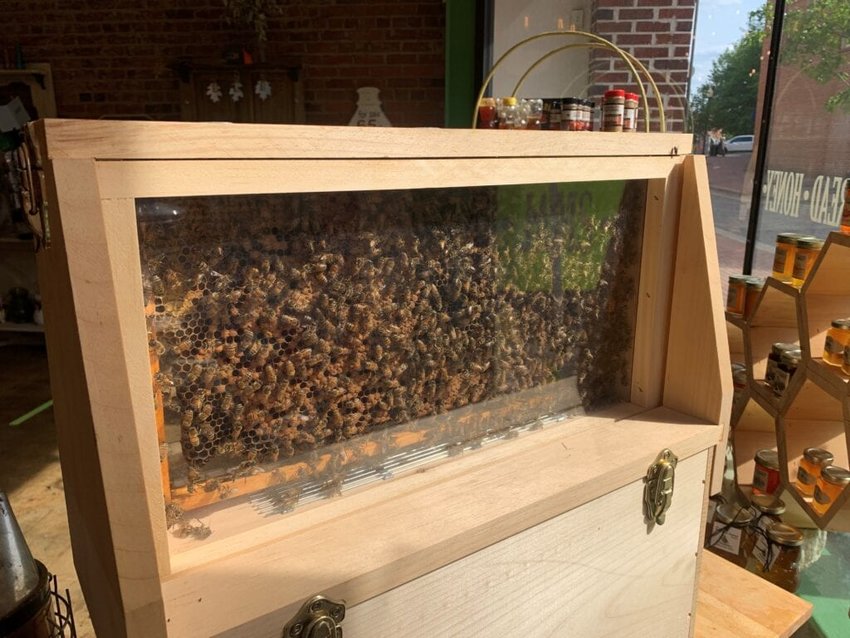 Rodney exclaimed how versatile this flavor is for so many recipes, one that he shared with me for a perfect burger that takes a little time and love to get right, but, as he assured me, it's worth it.
Smoke Pepper Bomb Burger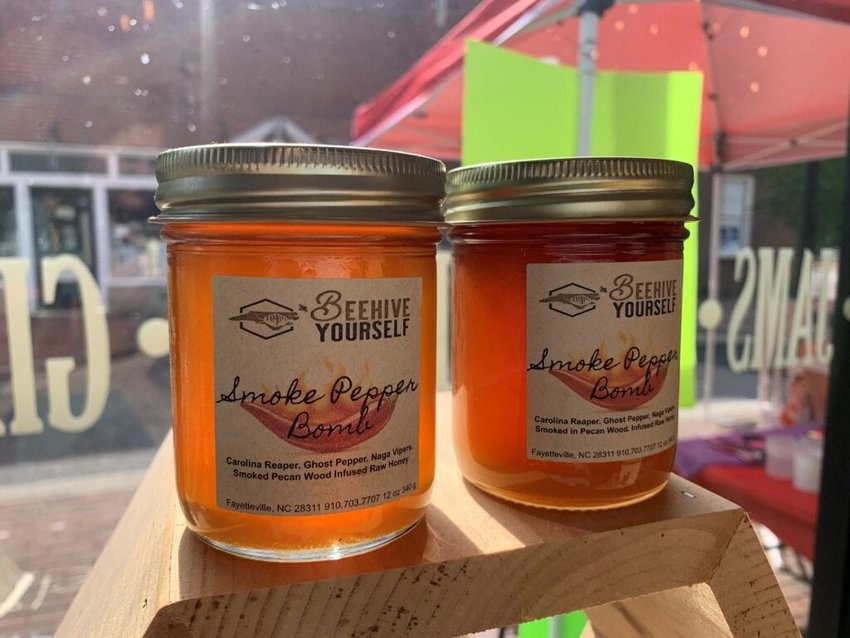 Ingredients
4 ounces center-cut beef
4 ounces lamb
Garlic pepper, to taste
Thyme, to taste
Salt, to taste
1 tbsp ghee (clarified butter)
1 slice Gouda
1 tablespoon Dijon mustard
Arugula
Beehive Yourself Smoke Pepper Bomb Honey, to taste
Preferred hamburger buns
Directions
Grind beef and lamb together until well combined and form into a patty
Season with garlic pepper and thyme
Grill or sear until done to your liking then salt to taste
Deglaze and baste with ghee
Prep hamburger buns to liking (in our opinion, toasted with butter is better)
Add Dijon mustard and arugula to bottom bun, top with patty
Add cheese atop patty and generously coat top bun with Smoke Pepper Bomb.
For a bonus, Rodney also provided a recipe for a fun summer drink that incorporates one of their infused honeys.
Orange Creamsicle Infused Water
Ingredients
1 gallon distilled water
2 navel oranges, sliced thin
2 tablespoons Beehive Yourself Vanilla Bean infused honey
Directions
Add oranges and honey to distilled water at room temperature
Shake up and leave overnight in fridge
Serve over ice for a sweet summer refreshment