By Kim Hasty
Photography by Raul Rubiera Jr.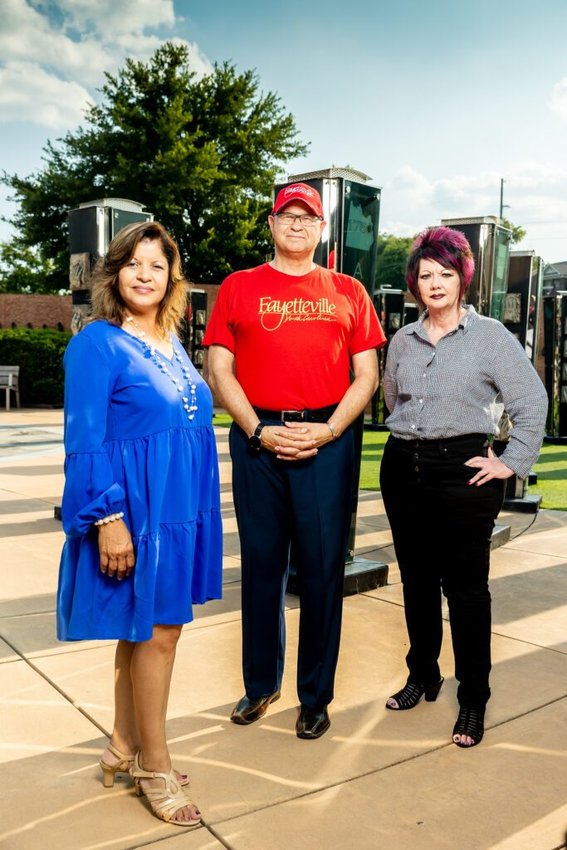 To this day, Tammy McFayden remembers the feeling of pride at how quickly everything came together.
"Besides my salvation and having my son," she said, "it's the proudest moment of my life."

By the evening of Sept. 11, 2001, as people around the world were just beginning to try to cope with the shock of the terrorist attacks on the United States, a small team of mental health professionals from Robeson, Cumberland and other surrounding counties had begun to mobilize. By the early morning hours of Sept. 13, their borrowed 15-passenger van was pulling into a devastated New York City. They would spend the next two weeks providing comfort and counseling to grieving families.

"I remember coming over the bridge into Manhattan and seeing a huge American flag," said Millicent Strickland, who was one of those aboard that van. "It was very emotional."
In her role as lead coordinator of the Lumber River Critical Incident Stress Management Team, Strickland was accustomed to helping first responders cope with the effects of traumatic situations. That's why she was among the first people McFayden called. Another was Lavern Oxendine, who was then assistant director at Family Alternatives Inc., a mental health facility

in Lumberton. With the blessing of CEO Milton Teague, Oxendine began to help with securing necessities for the trip, including the van that Crossover Ford in Lumberton provided.
"We wanted to get these people where they were needed so they could help people who were missing loved ones," said McFayden, who now lives in Fayetteville. "They got there and assisted those people, and it gave us all hope that we were going to get through. And that we were going to have an impact on some people. We had a mission, and we had a community backing us the entire time."

Team members would convene in a large makeshift command center, taking descriptions and photographs from people in search of news of missing family members. Meanwhile, McFayden stayed by the phone back home, offering words of comfort to the team.

"Millicent called me and told me one of the things that will forever be in my mind," McFayden said. "She said it just about took her breath
away that you could hear a pin drop. I mean, we're talking about downtown New York, and it was so quiet."

The team eventually returned to North Carolina and got on with their lives, albeit forever changed.
Strickland would go on to change careers and join the Air National Guard, heading for basic training just a few months after arriving home. McFayden works in the collections department of a local bank, training people to speak in soothing tones. McFayden, Oxendine, Strickland and the rest of the team received congressional recognition for their efforts.
As the 20th anniversary of the horrific event approaches, Strickland can't bring herself to watch much footage of the event or its aftermath. She was presented with an engraved metal bracelet for her part in the recovery effort, but said she rarely talks about her experience.
"It was a moment in time I'll never forget, but most people don't know I was there," she said. "It made me realize what's important. You have to make it count because you don't know that tomorrow is promised. You've got to let people know how you feel and be present in the moment. Once that moment's gone, you'll never get it back."