Story and photos by Janet Gibson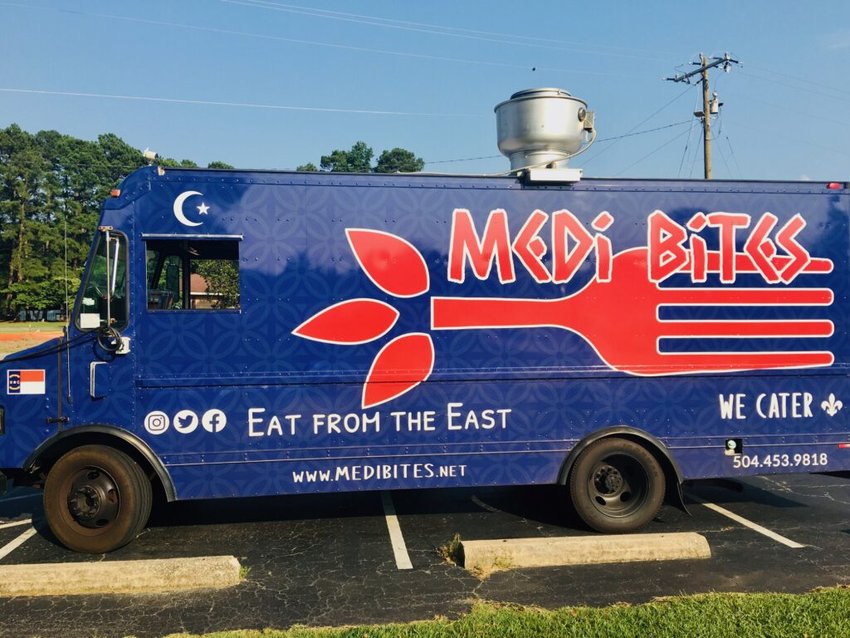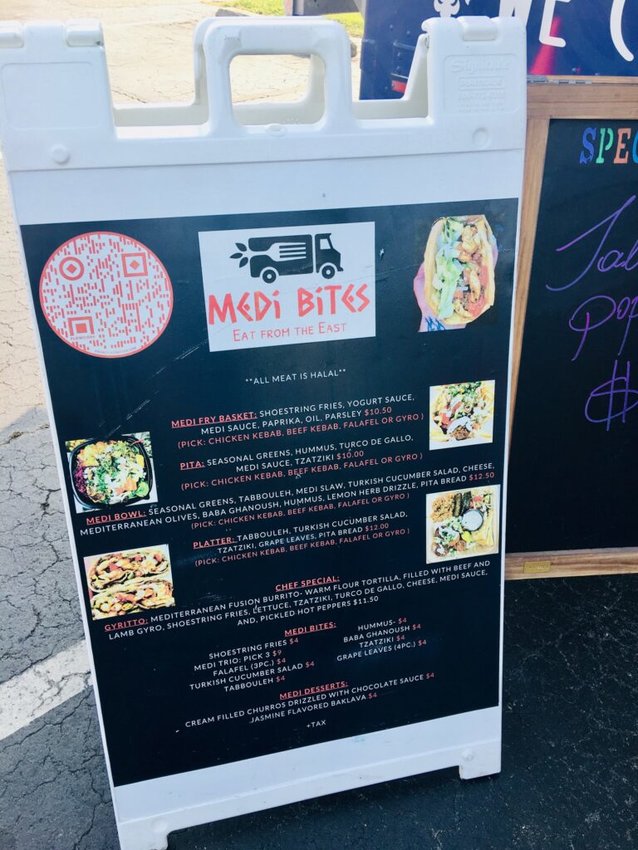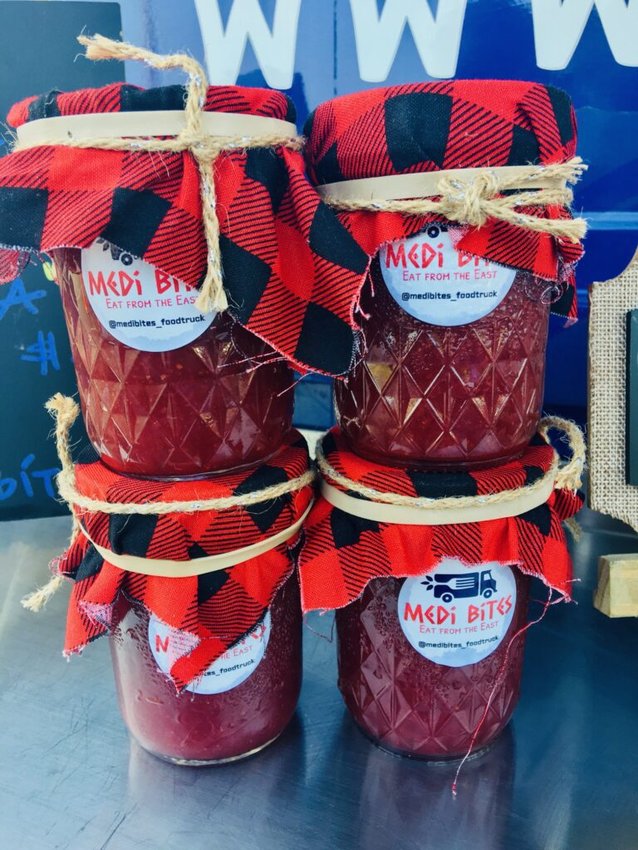 Confession: When I first heard about Medi Bites, I thought the Medi meant medicine, as in food that heals and fuels us. Well, I wasn't completely wrong. Medi is apparently short for Mediterranean, one of the healthiest eating styles out there. The tagline on the popular food truck also explains it: "Eat from the East."


On a recent Friday, I finally discovered what everyone else from the Triangle to the 'Ville already seems to know: Medi Bites lives up to the hype. Paper-thin and perfectly seasoned gyro meat that melts in the mouth. Addictive hummus. Super-fresh seasonal greens. Tabbouleh, Baba Ghanoush and Turkish cucumber salad. All of the above – and a few more savory goodies – are contained in the Medi Bowl. Yummmm-O.


I eyed my partner's grape leaves, but they were gone before I could sneak a bite, yet I managed to taste his perfect falafel. The teenager dug into a "gyritto" – basically a burrito that's so large, it barely fits into two hands (as he flashed me a don't-you-dare-post look for taking his photo).


Next visit, we'll definitely try the Instagram-worthy chicken or beef kebabs and maybe the shoestring fries, too. We saved room for dessert – the jasmine walnut baklava, which is as delicious as it sounds.


The selections aren't cheap, but food that's "medicine" is well worth it. The menu is a la carte with "main courses" starting at $10. My Medi Bowl was $12.50; the baklava is $4 and enough to share, but really, who wants to do that?


We visited the food truck when it was parked at one of our favorite beer joints, Double Barley Brewing in Smithfield. And now I can safely say Medi Bites ranks right up there with my other favorite food trucks: Cousins Maine Lobster, R Burger, and Miller's Crew (which I write about in this month's CityView Magazine).


A check on streetfoodfinder.com shows that Medi Bites will be out and about in the Fayetteville area this month and in September:

Bright Light Brewing Company, 444 W. Russell St., downtown:
* Aug. 16, 5 to 9 p.m.
* Sept. 9, 5 to 9 p.m.
* Sept. 19, 4 to 8 p.m.

Dirtbag Ales, 5435 Corporation Drive, Hope Mills:
* Sept. 26, 10 a.m. to 3 p.m.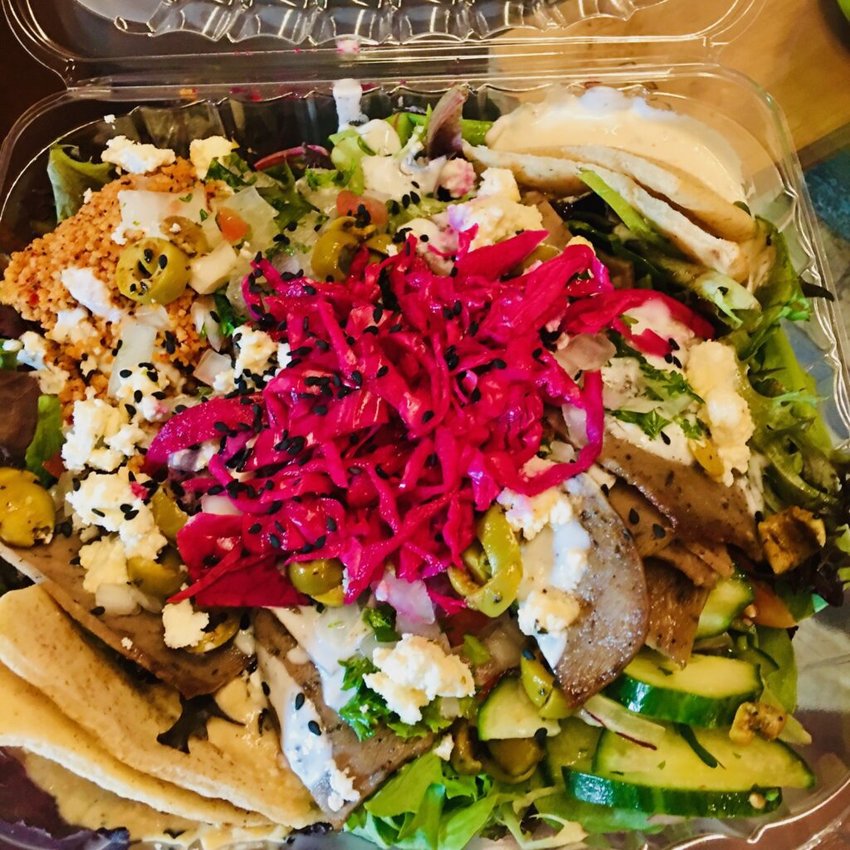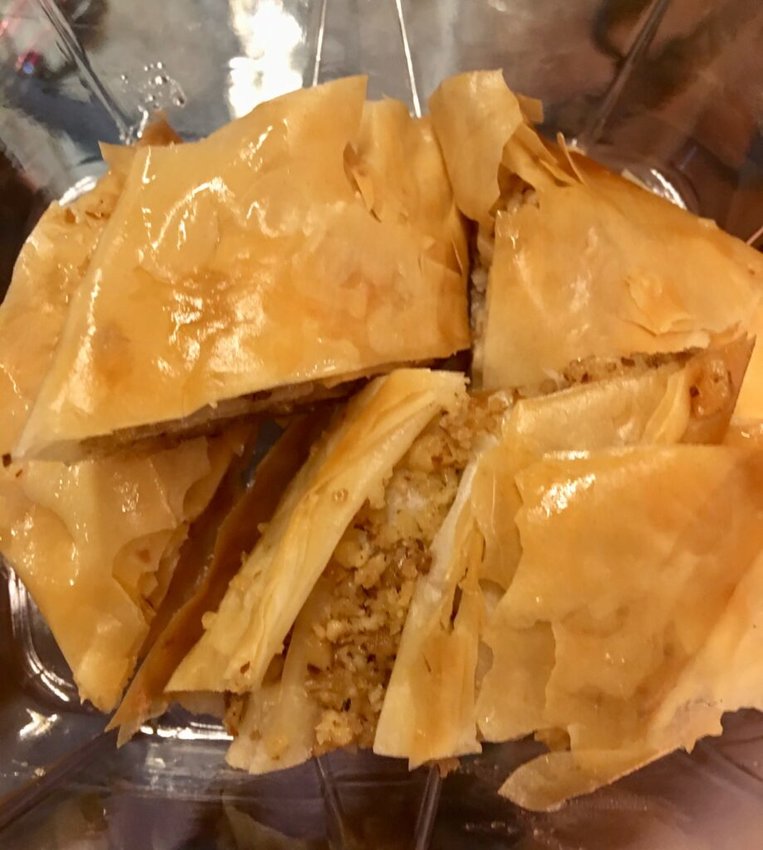 Or just log on to medibites.net for more info and the menu.

Life is short. But Medi Bites makes us feel good all over.