By Earl Vaughan Jr.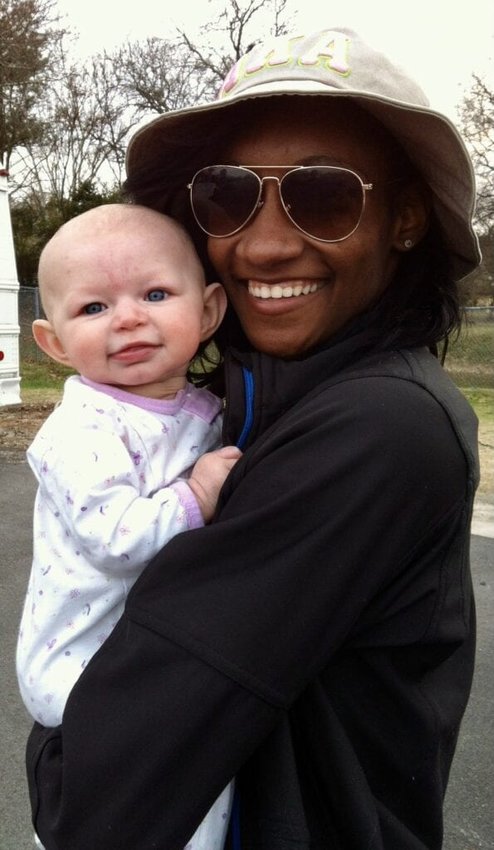 When she was a senior at Gray's Creek High School, Quanera Hayes was voted by her classmates as most likely to be in the Olympics.
It took 11 years, but the forecast finally came true Sunday as Hayes won the 400-meter dash in the U.S. Olympic track and field trials at Eugene, Oregon, earning herself a spot on the American team for this summer's Olympics in Tokyo.
Hayes won the event over veteran Allyson Felix, who placed second and earned her fifth trip to the Olympics.
Hayes recorded a personal best of 49.78 seconds, her top time since winning the 2017 U.S. championship.
Samantha Hondorp, one of Hayes' former track coaches at Gray's Creek, isn't surprised.
For Hayes' final two years at Gray's Creek, Hondorp was one of the coaches for the Bears' track team. Holdorp has since relocated to Caledonia, Michigan, where she teaches English at Greenville High School.
"She was special from the start,'' Hondorp said of Hayes. "You can ask anyone who saw her on that track. She was just different. She was cut from a different cloth.''
Hondorp said Hayes was the kind of teammate who was always supportive of everyone else on the squad.
"She never put them down or acted like she was above them,'' Hondorp said. "When she got on that track, you could tell there was always something special about her.''
Hondorp said she's stayed in contact with Hayes, as well as with Hayes' mother and younger sister, Queshera, who also ran track for the Bears.
Five years ago, Hayes made another bid for the Olympics. She placed eighth in that year's trials. The years following, her times slipped, and she wasn't even able to break 53 seconds from 2017-20.
But Hayes didn't quit, despite major changes in her life, including getting married and having a son, Demetrius.
"It would have been real easy five years ago when she didn't make that Olympic team to be done,'' Hondorp said, adding she could easily have taken a seat at that point and decided to move on with her life.
But Hondorp feels God has blessed Hayes by surrounding her with the right people who supported her dream and pressed her into sticking with it. "I think they just knew God wasn't done with her yet,'' Hondorp said.
Hondorp watched Hayes Sunday night on television as she ran her way into history. "I was just crying,'' she said. "I was a mess. My husband was making fun of me.''
She is filled with pride. "It's just amazing when you see good things happen to good people,'' Hondorp said.
Hondorp said it's also a personal thrill for her to have been involved with coaching an Olympian. "The best thing about being a coach and teacher is watching what these kids go on and do,'' she said. "Just to be able to be a tiny part of her story and say I knew her when, it's the coolest.''