BY: JANET GIBSON
"The Fayetteville community has supported me so much, and I thank them from the bottom of my heart."
– Anila (Chef Kelly) Kishan, owner of Bombay Bistro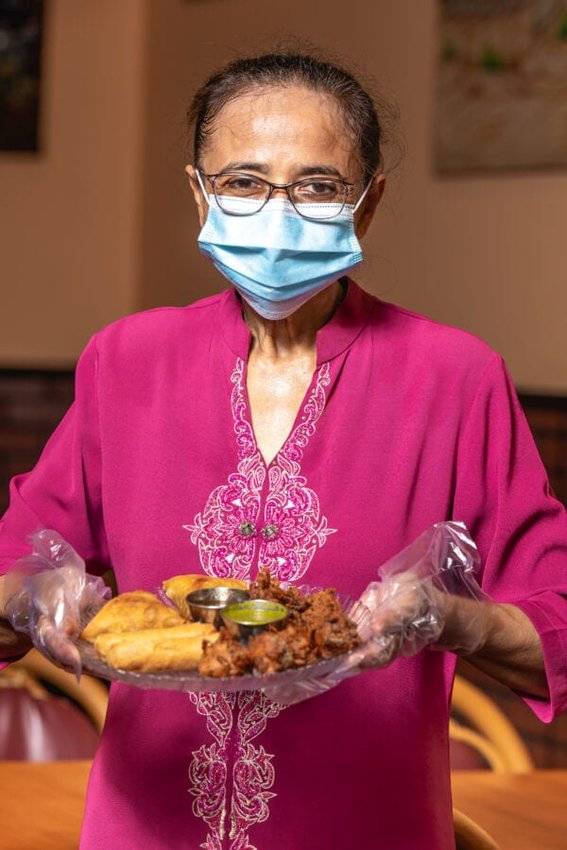 We'll always remember the first time we inhaled the intoxicating aromas of Bombay Bistro. The wafting of blissful curries and other authentic Indian dishes touched with turmeric, garlic and cilantro, along with desserts laced with cardamom, cinnamon and cloves, welcomed us with sweet air-kisses – and encouraged us to linger.

All originated from a lunch buffet that simply burst with color and texture. We picked up a white plate, and interestingly, the first stop was condiments. The assortment included cilantro chutney, which, in many ways, embodies the Indian flavor experience with an herbaceous start followed by a five-second delay to a delightfully spicy finish.
Next came the traditional Indian flatbread called naan, a couple of rice choices (we always hoped for the mildly tangy lemon rice). Then a trio of vegetables or legumes in addictive sauces – our favorites being the curried cauliflower and broccoli and Saag Paneer, which is creamed spinach with homemade cheese chunks.
Tucked into the corner was a simple, but supremely fresh salad. Take a slight left to another table, only to be greeted by a vat of dessert, perhaps yogurt spiked with fruit cocktail and slivered almonds, or Sheera, which is Cream of Wheat blended with raisins, sugar, butter and cardamom.
Keep traveling left to find Pakoras, lightly fried orbs of chickpea dough and shredded spinach, onion and corn, or perhaps crispy spring rolls filled with mashed potatoes and secret spices. We make it to the ever-popular chicken drumsticks, which emerge from a tandoor oven with a lovely reddish hue and occasional char.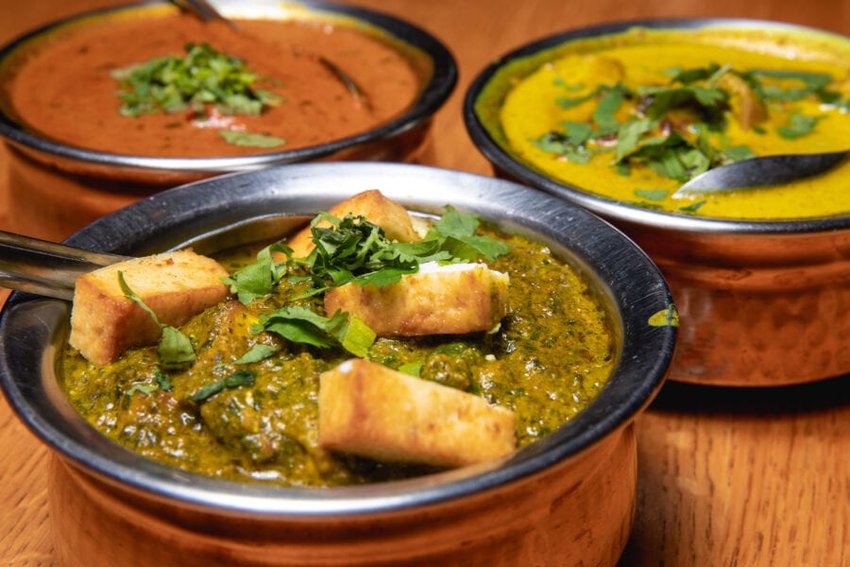 Finally, the trio of entrées. It might be the Chicken Tikka Masala (No. 1 menu item), tender chunks of chicken breasts in a creamy tomato sauce, or the mild Chicken Korma in a coconut-based sauce (punctuated with pineapple, nutmeg, raisins and cashews), or even a super-spicy Vindaloo. The price on weekdays was $10.50/$11.50 on Saturdays, plus tax.
Like many great cooks, owner Anila Kishan, who is better known as Chef Kelly, enjoyed finding what she had in her pantry to create the daily feast.
But coronavirus has had a way of changing things. Today, the buffet setup sits like a stainless-steel monument. Chef Kelly says that's where it is going to stay. She has hopes it will be filled to the brim again … one day.

Meanwhile – and here's the silver lining – faithful customers continue to flock to Bombay Bistro to order the dishes that got them hooked during the buffet days. The kitchen is still churning out the sweetest of aromas, turning the Indian art-filled restaurant into a sensory experience, whether we dine-in and social distance or go for takeout (bonus: natural air freshener for your vehicle).

We first discovered the Bistro in its early days, circa 2005. Chef Kelly, who learned to cook in her native India, had done catering in the Carolinas and Virginia, but the restaurant business was new to her. By her side was Arvind, aka Kumar, her husband of now 40 years, who still works the front of the house and waits tables (he's the tall, friendly guy in PPE and a mask).

Kumar had posted a big, handmade poster in the window, citing a scientific journal about the brain-boosting benefits of curcumin, or turmeric, and, specifically, that Alzheimer's disease is virtually unheard of in countries with a diet high in curries.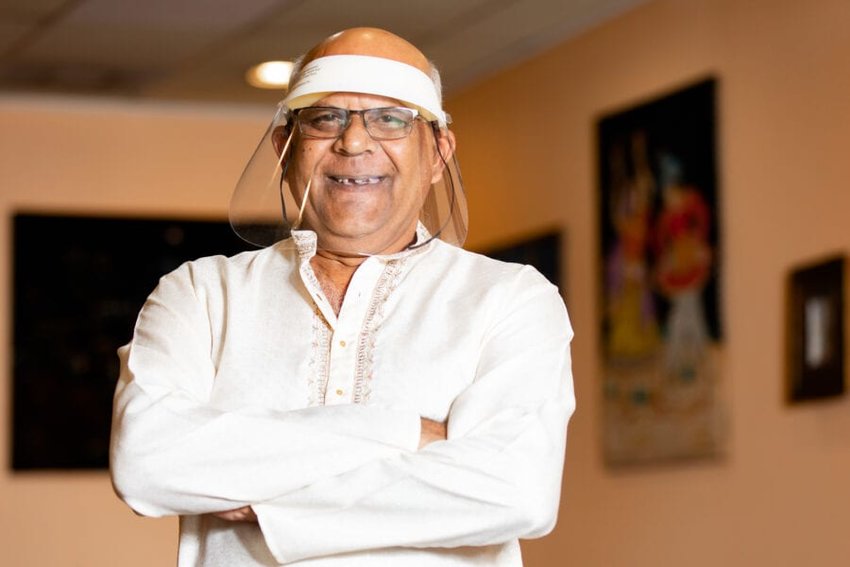 Even though Kumar probably didn't know it at the time, his poster was pure marketing genius. Boomers like me couldn't resist, and we also learned that adding black pepper to the turmeric-based dishes is said to help activate the spice's healing properties. We read that turmeric may not only help our memories, but ward off inflammation, as well. Bring on the curries!

Herbs and spices are the heart of Indian cooking, such as cardamom, which is citrusy, minty, spicy and herbal all at the same time. Many of the enhancers that Chef Kelly uses are imported from various parts of Asia – and have become harder to come by since coronavirus concerns surfaced earlier this year, she says. "Lots of spices have doubled or tripled in price," adds Kumar.

Still, the Kishans carry on, shopping multiple sources and working long days to provide supremely fresh Indian cuisine to a cross-section of humanity that comes through their doors. Buffet or no buffet. Just order from the menu.
"The Fayetteville community has supported me so much," says Chef Kelly, "and I thank them from the bottom of my heart."