A private equity group out of Baton Rouge, Louisiana, came courting to manage our Fayetteville Public Works Commission, and there were those in this community who wondered if our hometown utility might take up Bernhard Capital Partners Management on the proposal.
Representatives for the group talked a good game.
We've got infrastructure issues, and with big money up front, we could address many of the infrastructure matters.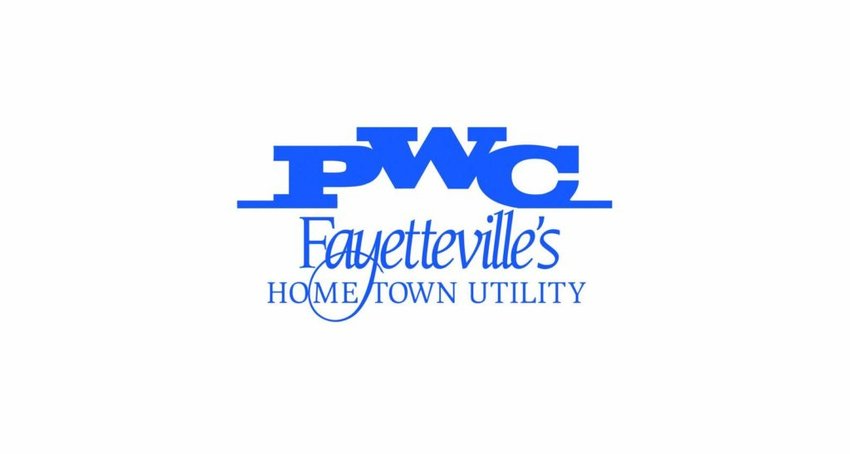 "The idea, the proposal and the opportunity on the table is an investment in PWC," Jeff Yuknis, managing director for Bernhard Capital, told a WIDU radio town hall audience on May 3 about the bid. "It's not an acquisition. It's not a sale of PWC. It's not a takeover. It's an investment in."
None of the above, Thomas Henley, also a Bernhard Capital representative, assured.
"We call it a partnership," Henley told the WIDU audience. "We focus on partnering with municipalities across the country. Infrastructure continues to crumble. Not just here, but across the country. We unlock dollars so they can address infrastructure issues."
But all the while, Yuknis and Henley acknowledged that the Fayetteville PWC is a strong utility for this community. And that was enough for John Malzone, the downtown real estate owner, who joined with former Fayetteville City Councilman Ted Mohn on the radio broadcast.
'Why Do We Need You?'
"I go by my gut," Malzone told Yuknis and Henley. "Why do we need you? We have a management system operation that has been successful for over 100 years. It's public knowledge it's one of the best managed in the state."
John Malzone said it well.
Our electric rates are more than reasonable. Our water rates, too. When hurricane and tropical storms wreak havoc on this community, our linemen are up the utility poles in the dark of night and there at dawn's break. When there are troubled waters, although we do have stormwater issues, our PWC crews are there. It has known gifted managers from the no-nonsense Steve Blanchard to David Trego and PWC commissioners from Tommy McCoy (1980-1991), Robert C. Williams (1981-2001), Bill Owen (1987-1995), Bobby McCoy (1991-1994), Terri Union (2002-2012) and Mike Lallier (2004-2016), who perhaps was the most studious PWC commissioner of all.
Let this community remember Oct. 8, 2016, and Hurricane Matthew. Let this community not forget Hurricane Florence in September of 2018 or Hurricane Dorian in September of 2019.
Nobody knows that better than Wade Fowler, chairman of the Fayetteville PWC, or board members Evelyn Shaw, Darsweil Rogers and Ronna Rowe Garrett. And on the same May 4 day, when Jeff Yuknis and Thomas Henley were telling us why they had a sound plan for our utility, Bernhard Capital Partners was being sent a notification from Fowler.


Cease and Desist
Jeff Yuknis and Thomas Henley seemed like class folks on the WIDU radio-cast that was livestreamed. They were patient and polite with inquiries from John Malzone and Ted Mohn, and the proposal seems enticing, with $750 million up front, according to an April 4, 2021, report in Business North Carolina. And not to forget, Yuknis and Henley talked on the radio town hall about potentially establishing a management headquarters here, replete with 200 high-paying salaries.
The Business North Carolina publication noted that Fayetteville Mayor Mitch Colvin was impressed with the proposal.
"They would provide us with upfront capital that would enable us to take care of some needs without adding to the tax burden on our citizens," Colvin was quoted by Business North Carolina. "It could be a pretty creative way to get capital into our community."
And Colvin too, was quoted in the publication that this city has "lots of needs that far exceeds our revenue," including west Fayetteville neighborhoods annexed by the city in 2005, and still without sewer and water connections.
But …
"As has been reported, PWC was asked to evaluate an unsolicited concession offer presented by private equity firm Bernhard Capital Partners Management LP, which is based in Louisiana," Fowler wrote on behalf of the Fayetteville PWC board. "After doing so, PWC concluded that we were unable to enter into the initial Letter of Intent.
"Since that evaluation and well over a month ago, BCPM was provided an opportunity to submit a second and final proposal. To date, BCPM has not provided a final proposal nor has BCPM released PWC from a non-disclosure agreement, as we requested on April 30, 2021. BCPM has begun sharing selected benefits of its proposal while the details and costs that provide the complete picture of the offer remain confidential. On May 4, 2021, PWC's CEO notified BCPM of the decision to stop communications. From PWC's perspective, BCPM has not established the transparency and trust necessary for PWC to continue discussions or evaluation of this significant financial transaction that would potentially have had implications for decades to come. "
In other words, Fowler says to the private equity business, no deal.
No need for further talks.
At least not for now.
"The Commissioners are responsible, business and community-minded Fayetteville residents, who have the fiduciary duty of managing this community asset in the best interest of our customers and the City of Fayetteville.," Fowler wrote in reference to the estimated 650 PWC employees and its 118,000 customers. "PWC has a long and successful history of reliably serving Fayetteville/Cumberland County with strategic, long-term prudent planning as well as partnering in many initiatives that have bettered our community for all."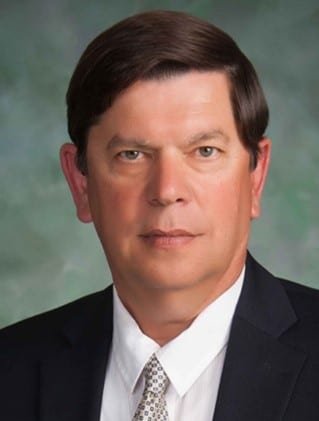 Epilogue
Good for Wade Fowler, Evelyn Shaw, Darsweil Rogers and Ronna Rowe Garret and good for Elaina Ball, the newly hired general manager for the utility.
No matter what you call it - sale or acquisition or concession or investment or whatever – Corporate America can be a slippery slope.
I've seen it.
I've lived it.
Or take it from Don Talbot, who was opposed to the Bernhard Capital Partnership bid from the get-go, and the former Fayetteville City Councilman didn't mince his words.
"Maybe we can muster cooler heads to stop this moronic action to sell PWC and lose our own utility," Talbot wrote. "It just does not make sense except for liberal spenders to want to cash in on lucrative deals not considering what the future may hold for our community."
So where does all of this stand?
Apparently, according to PWC, our hometown utility is anticipating another proposal from Bernhard Capital Partnership Management. CityView Media reached out to the equity group on Monday for confirmation, but with no response.
Stay tuned.
Looks like the next move belongs to Bernhard Capital Partnership. Still, John Malzone's words to the private equity group resonate.
"Why do we need you?"
Bill Kirby Jr. can be reached at bkirby@cityview.com, billkirby49@gmail.com or 910-624-1961