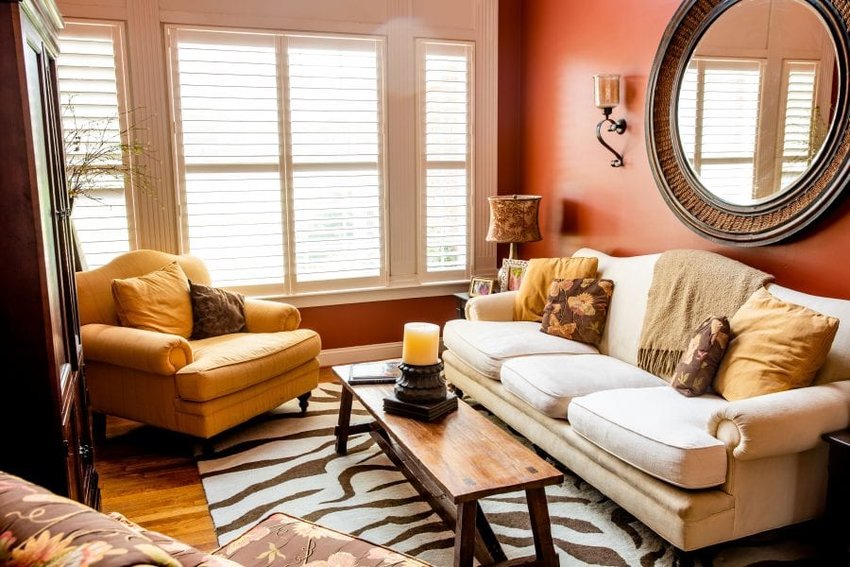 Emily and Corey Morgan's Gates Four home offers so many welcoming touches, so many sweet memories and so many cozy corners that it's difficult to pick just one inviting spot to plop down and chat for a bit.
Their home, which borders the 17th green and 18th tee of the Gates Four Golf Course, is a mix of cherished antiques handed down from family members and more contemporary, even whimsical, pieces. And for now, it's also punctuated with touches of red, white and blue.
Corey, off to ferry 9-year-old daughter Charley-Grace to golf camp, says he long ago grew accustomed to Emily adding just the right touches, changing things around, decorating for holidays.
"I think she does an amazing job," he said. "I think I take it for granted that it always looks nice."
"But I drive him crazy with it," Emily said. "Well, that's true," he said. "But I think she's got a good eye for it."
Hers is a talent inspired by her late mother, Martha Bauer, who had a career in interior design, retail marketing, and even owned a little gift shop in their hometown in New York.
"She taught me to get bigger, kind of chunky pieces that can be statement pieces, rather than a lot of tchotchke," said Emily, a pharmaceutical sales rep. "And she always said to buy what you love, you know? Get that stuff that you feel like you connect with. And so that's what I do."
But it's apparent that the importance of family transcends any design rules. Sweet family photos adorn the walls and treasured family heirlooms serve as focal points. In the dining room, the buffet table belonged to Emily's mother and the hutch was her grandmother's. A Christmas tree, now decorated for the Fourth of July, is studded with ornaments, collected over the years, from MacKenzie-Childs' Alice in Wonderland collection.
"Charley-Grace's first birthday had an Alice in Wonderland theme, and I just always liked it," Emily said. "Why have a Christmas tree up? But I love it. Mom kind of taught me, don't follow the rules; do what you want."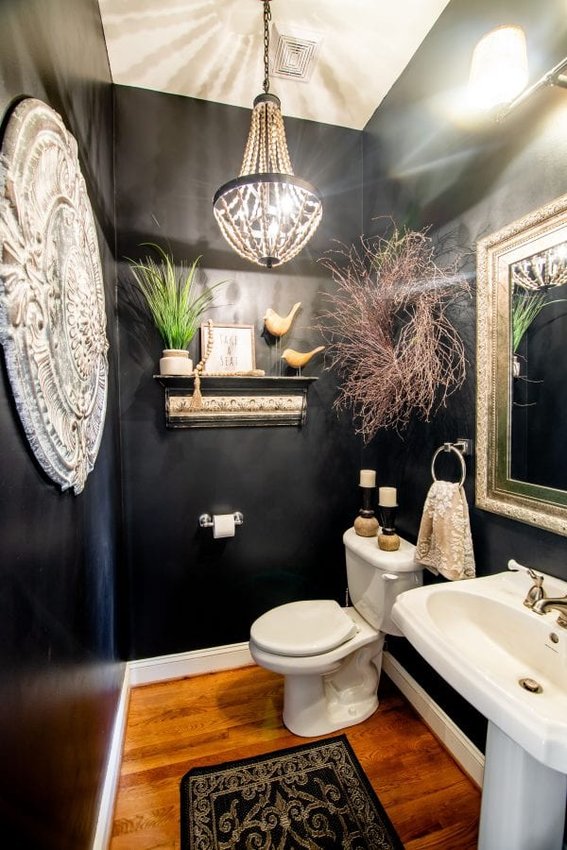 She said she went against popular opinion when she recently redecorated a powder
room off the kitchen. She removed the worn wallpaper and painted the walls black. The
result was the perfect canvas for showing off carefully chosen accessories.
"My family thought I was crazy to paint it black," she said. "But now I think it's my favorite room."
A refinished church pew sits beneath a gallery wall in the entry hall, a find from a couple in Garner.
"They go around the East Coast and get old church pews from people who are redoing churches and putting in stadium seating," she said. "I love this one. It's from a church in Pennsylvania and was built in 1816."
In the open kitchen and family room, a delectable aroma fills the air. That goes against the rules too. It's not a summer fragrance at all, but rather an autumn-like mixture of apples and cinnamon. Like everything else in the room, it seems perfect.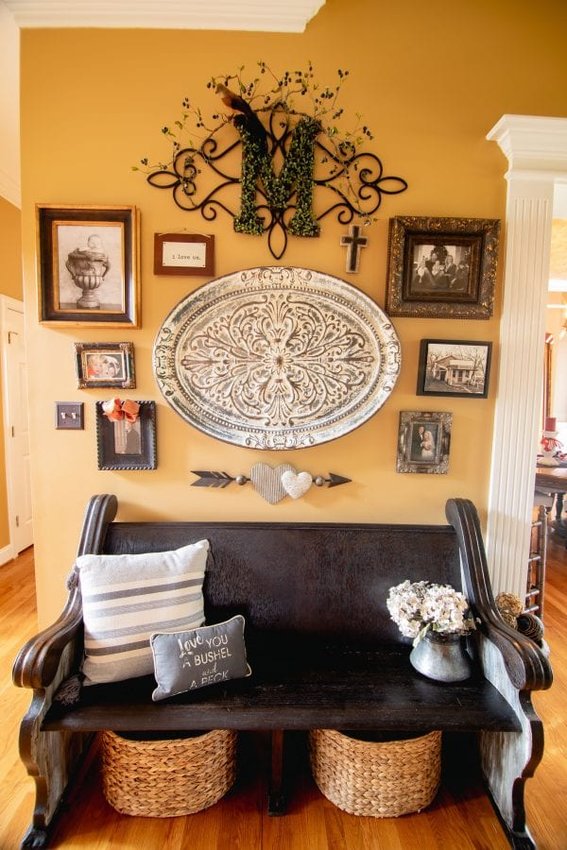 A farmer's grain bin, over a hundred years old, provides storage and a place to display an heirloom quilt and more Americana-themed pieces. The tall bookshelves hold favorite books from Emily's father, Lynwood, who died in 2003, as well as a small rocking horse that was once in her grandmother's home. Emily's mother brought home the tall thin vase that sits on the breakfast room table from a trip to Prague.
Emily and Corey met during college at the State University of New York at Potsdam. They headed south to a warmer climate after graduation
"Where we went to college was almost to Canada," she said. "It could get to 30 degrees below zero."
Still, when Corey took a job in Fayetteville, they figured they would stay here just a few months. They've been here 24 years now. Married in 1998, they have three children: Besides Charley-Grace, 20-year-old Carter will be a sophomore at Western Carolina, and 14-year-old Luke starts high school at Jack Britt in the fall.
"I love Fayetteville," Emily said. "We have a great community here."
By Kim Hasty | Photography by Matthew Wonderly