Ingredients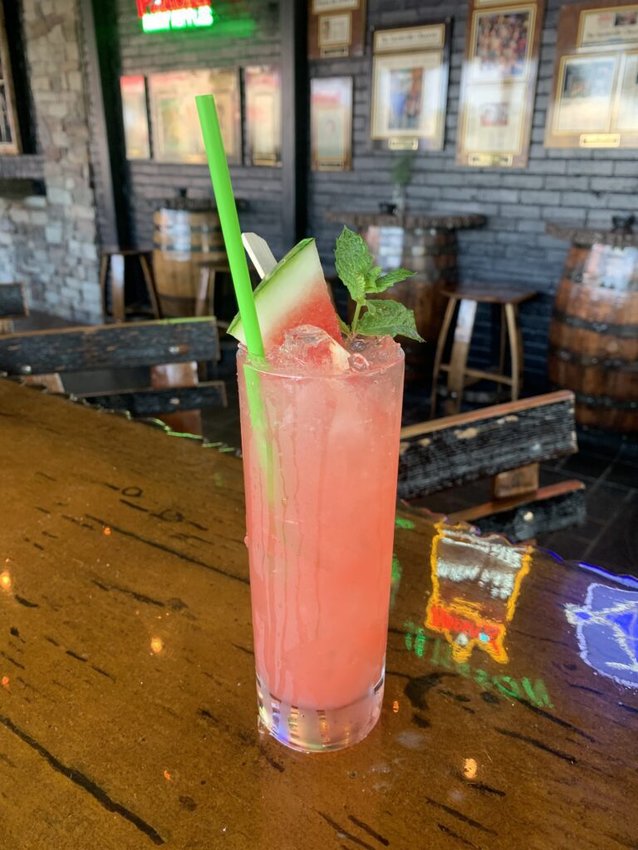 Seedless watermelon chunks
1/2 ounce fresh lime juice
3/4 ounce rosemary syrup (instructions below)
2 ounces rum
fresh mint leaves
Directions
Add five chunks of fresh seedless watermelon in a shaker. Add five mint leaves, lime juice, rosemary syrup and your favorite blanco rum (I have been experimenting with rums made in North Carolina this summer). Muddle the ingredients together then set aside.
Prepare a chilled Collins glass by filling with crushed ice to the top. Add ice to the shaker, then shake and strain into the glass to 3/4 full and top with seltzer. Garnish with a thin slice of watermelon and a sprig of mint. Enjoy and repeat.

Rosemary Simple Syrup
Measure 2 cups of organic raw cane sugar in a sauce pan, then add 2 cups of water. Heat while stirring until sugar has dissolved then remove from heat. Add several sprigs of fresh rosemary and allow to steep until the mixture has cooled. Remove the rosemary and strain the mixture through a sieve into a container that can be placed in the refrigerator. Good for approximately one month while refrigerated.