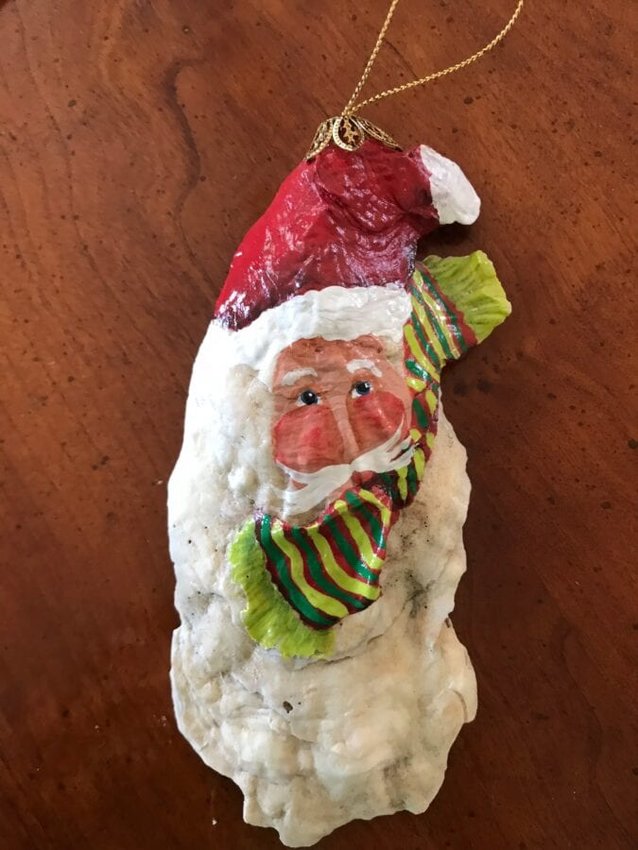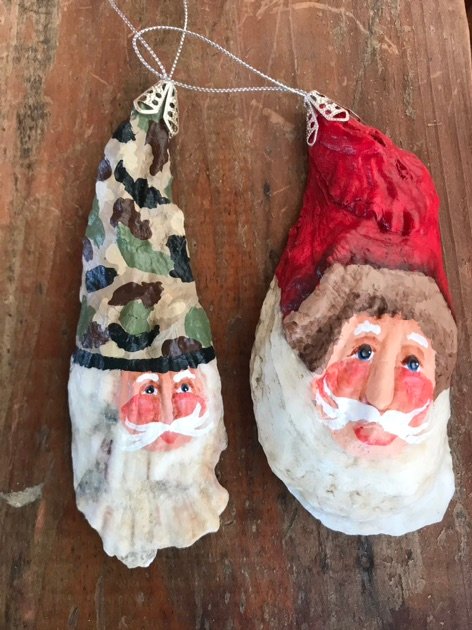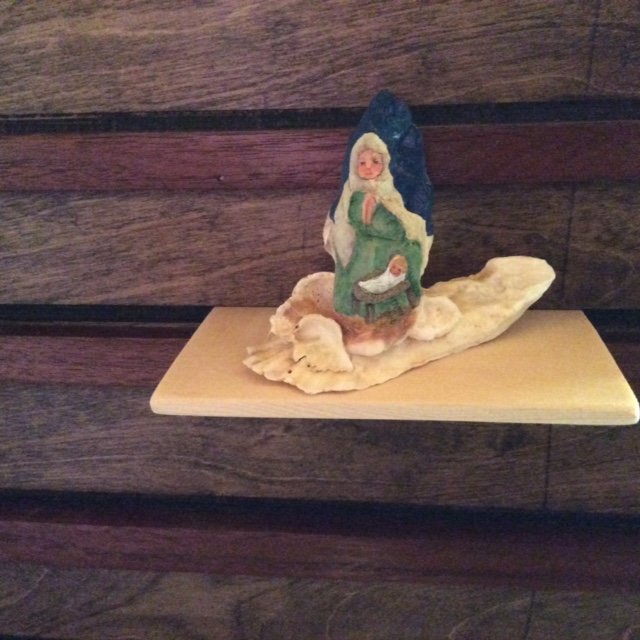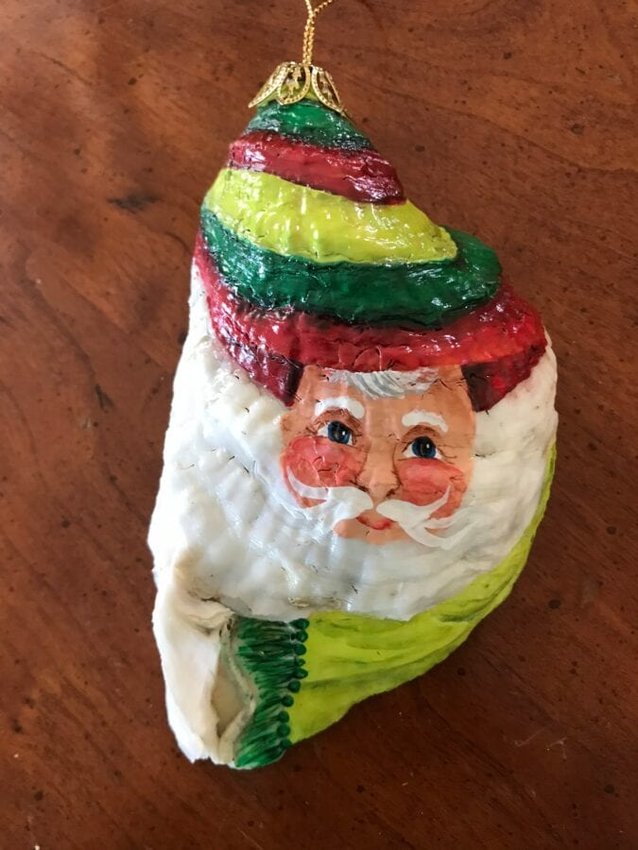 Call it Santa on the half-shell. For decades now, Fayetteville native Linda Barton Tillman has had a knack for finding the spirit of Christmas where others see only oyster shells washed up along the inland waterway. She collects the spent shells, takes them home and meticulously cleans them.
Then, with craft acrylic paints in the vibrant colors of the holidays, she paints the face of the jolly old elf himself. Each shell is different; each is a work of art, preserved with a coat of clear acrylic.
"It's the greatest fun," she said. "I get up in the morning, and I go paint."
She always starts with trying to find Santa's nose, like a cherry, you know.
"I look at the topography," she said. "If I find the nose, the rest seems to fall into place. If I can't find the nose, I toss them."
Hers is a talent discovered years ago as she walked along the shore with her mother. Mother and daughter agreed, the oyster shells they were finding indeed reminded them of the face of Santa Claus.
"When I look at the ones I did back then, I have to laugh," she said.
She's refined her craft over the years, taking lessons and doing some folk-art painting. She's made some 800 of the little works of art this year, affixing a ribbon to each for hanging on the Christmas tree or displaying on an ornament stand.
Her collection has expanded to include Mary and the Baby Jesus, though there are fewer of those. She even has an oyster shell manger scene.
A portion of Tillman's collection will be for sale at Lisa's Custom Framing, at 1226 Fort Bragg Road in Haymount, beginning Nov. 4. But you can be sure they'll all disappear like the down on a thistle.