BY: MARY ZAHRAN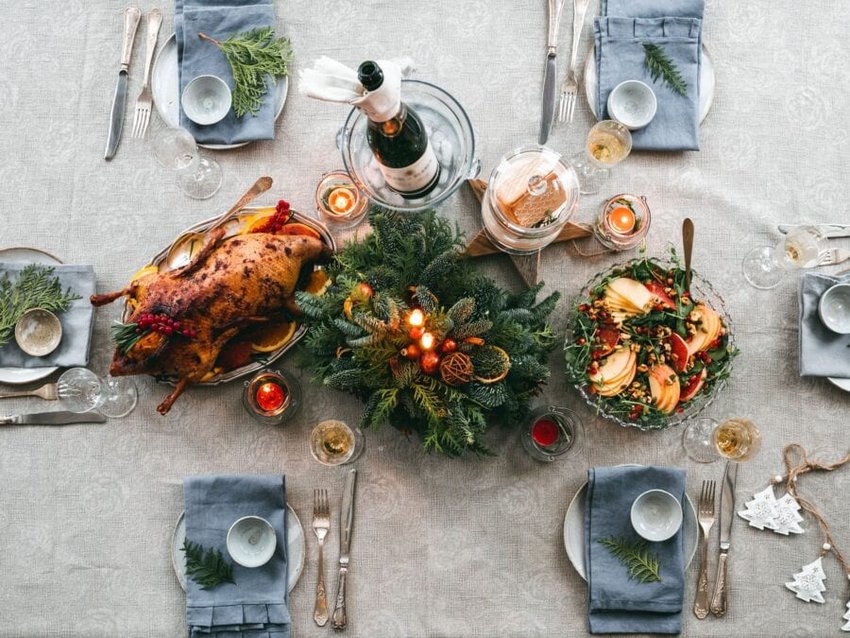 We all know women who have a knack for entertaining. They prepare fabulous dishes. They create elaborate centerpieces. They float effortlessly from guest to guest, making conversation, and they seem to be having more fun than anyone else at their own party.

I am not one of those women.
I prefer a less gregarious kind of life — I like to read books, write, listen to classical music and eat chocolate.
But with the holiday season upon us, I find myself putting these activities aside (except for the chocolate) and channeling my reluctant inner hostess.
While I may be reluctant to entertain, I have learned a few lessons over the years that have made it possible for me to navigate the social requirements of the holiday season with my sanity intact.
First, I have learned that there is no such thing as perfection when it comes to holiday activities. There is no perfect decorating scheme, no perfect dinner menu and no perfect method for doing all that is required during this season. My house will never look like it belongs in a Hallmark Christmas movie, and my meal preparation — while usually pretty successful — is probably not going to inspire any of my guests to ask me where I received my culinary training.
And that's okay with me. In fact, it's better than okay — it's liberating to let go of unrealistic expectations and simply enjoy the beauty and spirit of the season.
As for the "spirit" of the season, another lesson I have learned is that the reluctant hostess in me becomes happier and much more relaxed if she enjoys some holiday cheer while making final preparations before guests arrive. I'm not suggesting that anyone polish off a punch bowl of eggnog or a fifth of bourbon. These ill-advised pre-party indulgences usually result in a family gathering that becomes the stuff of holiday lore for generations to come. But a nice glass of wine can help to put even the grumpiest hostess in a festive mood (not that I am ever grumpy).
After years of dry, over-cooked turkeys, lumpy mashed potatoes and undercooked pumpkin pies, I have learned that there is a certain wisdom in knowing my culinary limits and honoring these limits with a trip to the Fresh Market. By this stage of my life, I know what I am good at preparing and what needs to be prepared by someone else. My family embraces this philosophy with even more enthusiasm than I do.
I have also learned that "dressing for dinner" is a concept best left to Noel Coward plays, not to the real world of kitchens and dirty dishes. I do manage to shed my yoga pants and T-shirts in honor of the holiday, but I have yet to pull a heavy pan of stuffing out of the oven while wearing high heels and pearls. I have enough trouble walking in high heels when I am doing nothing more than walking. I am not about to add to that challenge the task of carrying a 15-pound turkey from the kitchen to the dinner table.
As for the social aspects of the day, I am a big fan of superficial conversation. I would like to think I have mastered the art of making breezy remarks that reveal nothing about me except my ability to be extremely shallow when I need to be. I try to elicit equally inane talk from others during dinner by avoiding the two universally forbidden topics — religion and politics. Unless I am absolutely certain of someone's opinions on either of these subjects, I steer clear of them.
For me, a successful holiday gathering is one in which no one ends up in the emergency room because of an unfortunate incident involving a turkey fryer, an electric knife or a garbage disposal. I consider it nothing less than a personal triumph when no one announces at the dinner table an impending divorce, a trip to rehab or an upcoming surgical procedure, complete with all the graphic details. There is no family festivity more enjoyable than one in which your cousins do not get into a heated debate over the distribution of their uncle's estate, their prospects for finding true love after their most recent failed relationship or just how long ago Cousin Bobby went to prison for robbing a convenience store.
These are the standards that I, the reluctant hostess, have established over decades of entertaining. They are by no means foolproof, but they work for me.
So, to all of you hostesses who are killing yourselves trying to create the perfect holiday, relax your standards … and have a glass of wine.
Mary Zahran may be reached at maryzahran@gmail.com.