By Weeks Parker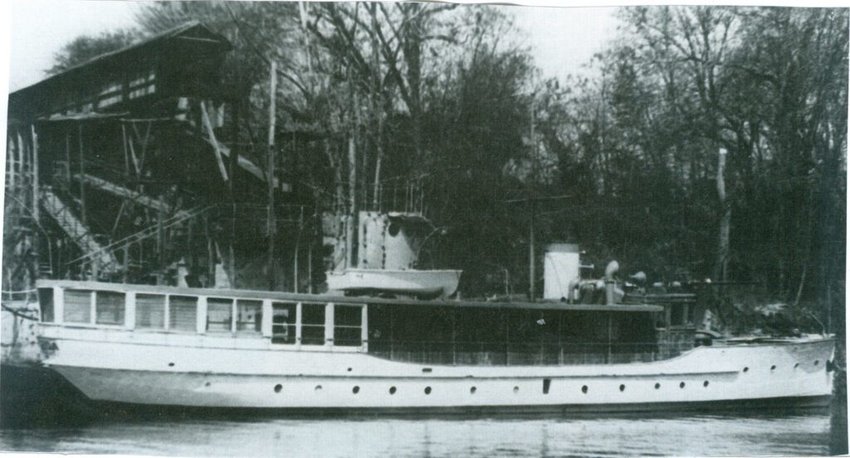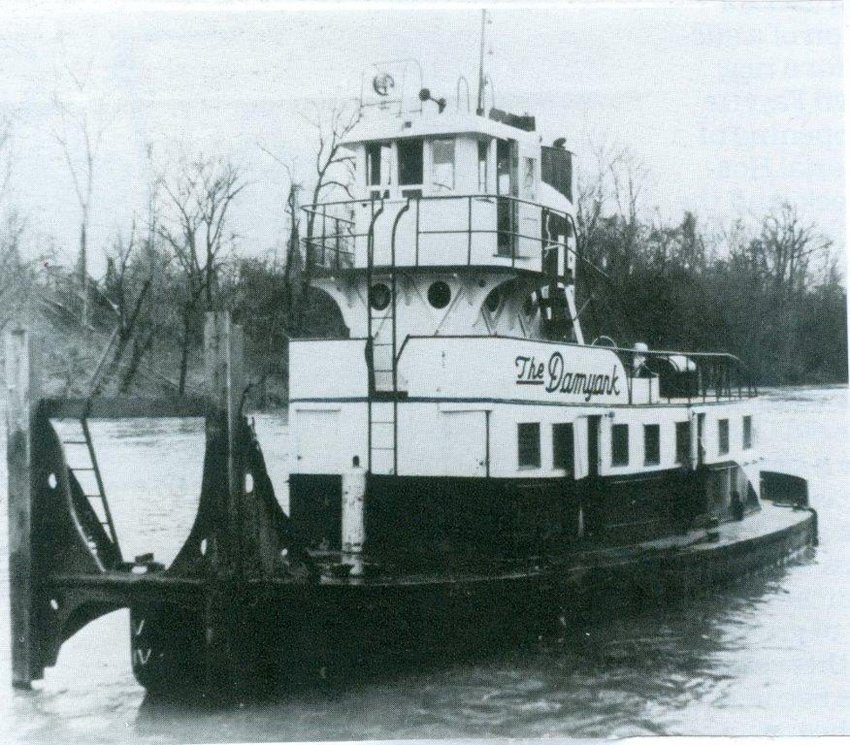 From 1818 through 1910, there were many large steamboats on the Cape Fear River in Fayetteville. In the early 1800s, James Seawall built the first steamboat to play the upper Cape Fear River between Fayetteville and Wilmington. This boat, which was constructed near Fayetteville, was named for his daughter Henrietta. The sidewheeler Henrietta was launched in 1818 and served Fayetteville faithfully for 40 years. Captain Seawall and his associates formed the Henrietta Steamboat Company for steamboat navigation on the upper Cape Fear River for seven years as long as they agreed to operate one or more steamboats during that time. Capt. Seawall also built the Steamboat North Carolina, followed three years later, in 1826, by the Cotton Plant.
In 1825, when the Marquis de Lafayette made his historic visit to Fayetteville, Capt. Seawall's seven-year contract had expired, and businessmen of Fayetteville and Wilmington formed new steamboat companies. By themid-1800s, there were 17 steamboats in service on the upper Cape Fear River. Most of these were sidewheelers made of wood and weighing about 100 tons each. In the 1850s, stern wheelers with iron hulls became quite popular. These steamboats were named for captains, ladies, native sons, etc. Some of the many boats were Fannie Lutterloh, Kate McLaurin, Flora McDonald, A. P. Hurt, R. E. Lee, Governor Worth, Scottish Chief, Halcyon, Magnolia, Evergreen and Cape Fear.
By the turn of the century, the future of the large steamboats was bleak because railroads were much faster and cheaper. By 1910, all freight boats and barges had stopped running. In 1923, the large stern-wheeler passenger boat, the A. P. Hurt, sank in Wilmington after 60 years of faithful service. The Thelma, which was the last of the stern-wheelers to ply the Cape Fear River, sank in the river near Elizabethtown.
The Florida
One of the most beautiful pleasure yachts ever to run on the Cape Fear River was the Florida, which was owned by the late Oscar P. Breece. Fayetteville citizens delighted in looking at this lovely yacht as they crossed the Cape Fear River Bridge which was only a few feet from the popular Breece's Landing and Banquet Hall during the 1940s and 1950s. During this era, the Florida was the scene of many gala entertainments for visiting dignitaries and local citizens. The Florida was 100 feet long. A World War II submarine chaser that can still be seen from the Person Street Bridge was used as a dock for the Florida. The remains of this submarine can be seen when the water in the river is low.
Tugboat on the river The Damyank, a popular tugboat on the Cape Fear River, seemed to have been named in honor of someone from one of our northern states. This boat was often seen and photographed as it ran up and down the river near the Person Street bridge during the 1950s