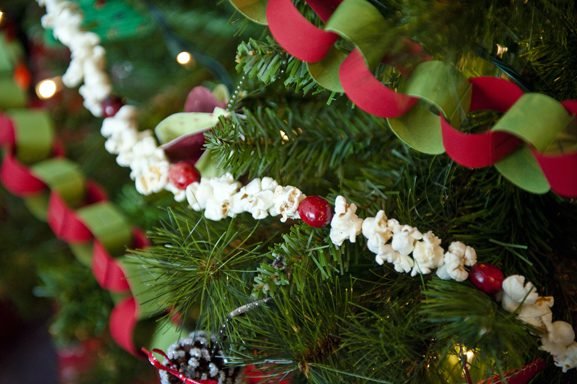 With Christmas just around the corner and the little ones about to be home on break, we at CityView are reminiscing about some of our favorite homemade holiday crafts. And with today being National Popcorn String Day (thanks to whoever comes up with such designations), we were inspired to compile a few cute ideas using other edible elements. These all sound really cute … and we only included the ones that sound appropriate for young crafters!
Marshmallow and paper straw garland: Using large marshmallows and colorful paper or paper straws cut into fourths or fifths, as desired. Using a plastic needle and dental floss, allow children to create patterns with the marshmallows and straws and then thread them. (Use a bead or button at each end to hold the garland.)
Thread cereal rings (either plain or fruit-flavored) on yarn and use the strands on your tree or hang them on a tree outside for animals to enjoy.
Traditional popcorn and cranberry strands are also fun and also offer the opportunity for learning about patterns. You can also substitute gumdrops, gummi bears or licorice pieces for the cranberries.
Cinnamon sticks and cranberries
Store-bought sugar cookies that have holes in them can be threaded onto colorful ribbons.