"It was her passion and love of people that always kept this place going," says Suzy Hrabovsky, executive director of the Center for Economic Empowerment & Development. "She wanted people to bloom."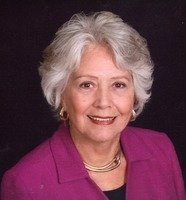 Sylvia Ray was a dreamer, and Sylvia Ray wanted others to share in her dream for their better tomorrows.
If you were struggling in life, she believed, your tomorrow was just a dream away.
"There are just some people in the world," Suzanne Pennink would say Monday in remembering her longtime friend.
Those people, Mrs. Pennink said, who make a profound difference in the lives of others.
"She was a person," Mrs. Pennink said, "who knew what she wanted."
And what Sylvia Ray wanted in May of 1990 was a charitable organization that would provide education programs and counseling dedicated to improving women's lives. And the Women's Center of Fayetteville, first along Dick Street downtown and later Haymount Hill, would become a reality that today is known as the Center for Economic Empowerment and Development.
Sylvia Ray began with an old typewriter, cardboard boxes, private donations and a grant from the Z. Smith Reynolds Foundation … and her hope and her dream.
"I decided I was going to go after it and make it happen that year or give up my dream," Mrs. Ray would tell the Philanthropy Journal in 2004. "It changed my life."
Opening on May 20, 1990, the nonprofit remains true to its mission as a regional resource and advocacy center for women, individuals and families for renewal of personal dignity and economic empowerment.
Mrs. Ray's concept was not a handout. It was a hand that reached out, and a hand to lift you up.
"When she started out, it was geared to help women get themselves together and make something of themselves," Mrs. Pennink said. "She believed in women's rights, women not being abused and equal pay, and she didn't mind getting in anyone's face and telling them that."
Sylvia Ray was passionate. She was a woman with purpose.

"She is really the reason I got into nonprofit work," said Sue Byrd, founder and former executive director of Fayetteville Area Operation Inasmuch that assists the homeless. "I had a little gift shop on Raeford Road. A homeless woman came in one day and I didn't know what to do with her. I called Sylvia. She had passion for everybody, and not necessarily the homeless. They needed someone to guide them."

Mrs. Byrd later would work for the Women's Center of Fayetteville after serving on the board of directors.
"I taught survival skills for women," she says. "I always gave her credit for starting me in working in nonprofits. She was passionate, funny and outspoken. I always admired her willingness to say what needed to be said. You knew where she stood on everything. She made a difference in my life and countless lives. We'll never know how many lives she touched."

The nonprofit continued to evolve under Mrs. Ray's leadership, and in 1998 with private donations and funds from the city and county, the center purchased rundown rental units in the community that was operated by the Cumberland Interfaith Hospitality Network and provided transitional housing called Ashton Woods for homeless families. And it was in 1998 that the nonprofit also secured funding from the Small Business Administration to assist men, as well as women, with consulting, mentoring and other services for local entrepreneurship.
Calling Fayetteville Home
A native of Kenansville, Mrs. Ray had a natural curiosity for exploring her world, whether it was working under cosmetics businesswoman Elizabeth Arden in Atlanta or later traveling the globe with an eye on becoming a Foreign Service officer.

Bob Ray, a young law student at the University of North Carolina at Chapel Hill, would alter Sylvia Gooding's plans, and the lawyer and his wife would find themselves in 1973 establishing roots in this city, raising a family and eventually purchasing a historic home near Hillside Avenue, replete with a gardens and scenic landscape of boxwoods, camellias or whatever the flowering bloom.
The couple found close friends and shared a love for gourmet cooking with friends such as Susan and Richard Shereff, Suzan and Larry Cheek and Joanne and Gary Copeland. Sylvia Ray loved the New Year's Eve gourmet dining with her friends, and they loved Sylvia Ray's gourmet desserts.
"She always made the dessert for New Year's Eve," Susan Shereff said. "Forty years of it. It was always wonderful. Our theme for this year is country and western, and Sylvia had her boots."
Mrs. Shereff said Sylvia Ray left an indelible mark on the community.
"Sylvia just had a big heart for others," Mrs. Shereff said. "She loved animals and she loved people. We have lost our 'Queen Bee.'"

'The Wind At My Back'
Today, there is a pall over the Center for Economic Empowerment and Development that stands in the heart of Hay Street downtown.
"Today, our hearts are heavy as our thoughts and prayers are with the family and friends of Sylvia Gooding Ray, our founder," Suzy Hrabovsky, executive director, would write Tuesday on the CEED website. "She was a woman of courage and strength who worked to bring solutions to women experiencing hardship. She believed in God, she believed in second chances and she believed ALL PEOPLE, given the right support, could achieve anything. We will continue to honor her legacy by continuing her life's work here at CEED."
Sylvia Gooding Ray died Monday after a two-year battle with bone cancer.
She was 79.
Mrs. Hrabovsky replaced Mrs. Ray as executive director in 2016.
"She was definitely my mentor," a tearful Mrs. Hrabovsky said. "She always came and checked on me. She did her best at making me feel if I needed to changed something that I could. She was always supportive and the wind at my back. She was more open and willing to change more than anyone I've ever seen. It was her passion and love of people that always kept this place going. She wanted people to bloom."
Epilogue
Sylvia Ray faced life's end with a resolve of self-assurance buoyed and steep by her faith.
"She didn't want to die," Suzanne Pennink said. "Bob and the girls took her to the beach last week. She wanted to see it one more time. But she said she had lived a very good life, with a wonderful husband, children and grandchildren.
"She said, 'I've done what I wanted to do.' She was at peace.
"I am going to miss our talks," Mrs. Pennink said. "You could confide in her and trust her to keep your secrets. It all seems surreal. I'll miss her ideas of making this a better city. She was definitely a person people admired and looked up to, and our community is going to miss her. She was a special person. There are just some people in the world, and you cannot imagine them not in this world."
Bill Kirby Jr. can be reached at bkirby@cityviewnc.com, billkirby49@gmail.com or 910-624-1961