By: Kim Hasty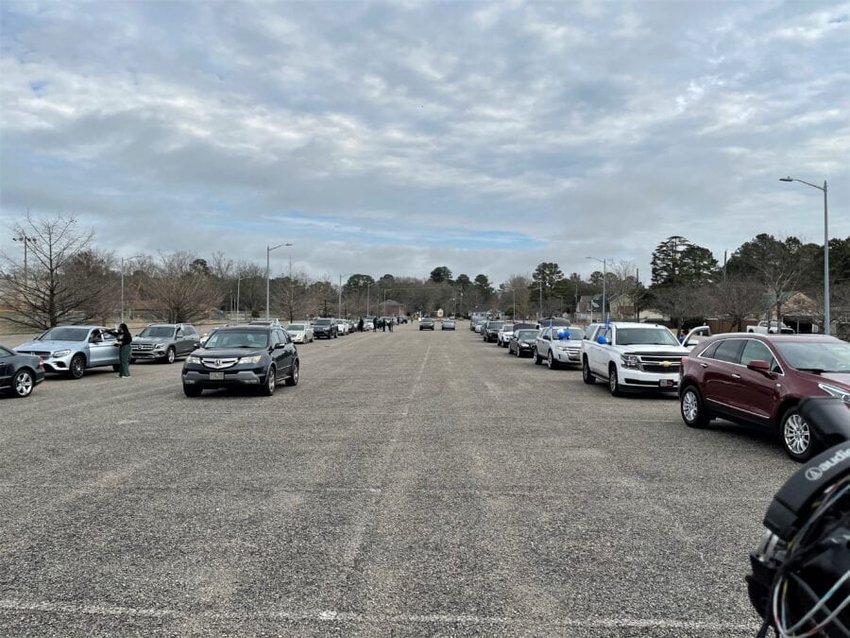 More than 60 donors, representing local chapters of two African-American women's service groups - the Fayetteville Chapter of The Links, Inc., and the Gamma Upsilon Zeta Chapter of Zeta Phi Beta Sorority, Inc., participated in a special drive-through parade at Fayetteville Technical Community College in which participants donated food and household necessities to FTCC's food pantry, which benefits needy students and their families.
Their donations included enough food and goods to fill several pallets as well as $1,900, according to Catherine Pritchard, FTCC's executive director of public relations and marketing. All donations will go to help needy FTCC students. The pandemic has exacerbated the need experienced by many.
"Thank you for caring," FTCC President Dr. Larry Keen told the women. "What you're doing will provide encouragement to students at times when they need it most. What you're doing here today is very important and perhaps far more important than you even think that it is. I'm so grateful to you all."
***
Highland Country Club head golf pro Micah Vugrinec was happy to see his pal Pete Mroz make a good impression on the Season 20 premiere of "The Voice" Monday night.
Singer-songwriter Pete Mroz took the stage on blind auditions portion of the popular singing competition with his acoustic guitar. His rendition of the Steve Winwood/Blind Faith track "Can't Find My Way Home" earned chair turns from Blake Shelton and John Legend.
Mroz was a sales rep for Ping golf apparel and Fayetteville was part of his territory.
"That's how we met," Vugrinec said. "But then we became friends. I was pulling for him."
It turned out that Mroz and Shelton were members of the same songwriting collective 25 years ago. It probably wasn't surprising, then, that Mroz picked Shelton as his coach.