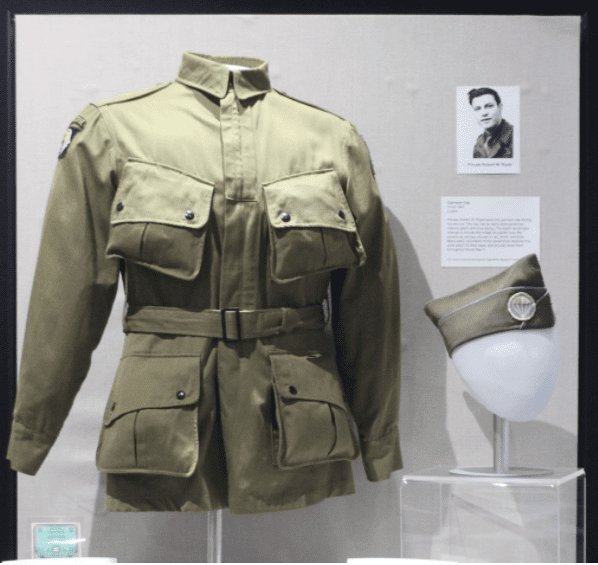 Recently, the U.S. Army Airborne and Special Operations Museum opened its new temporary exhibit titled "D-Day: Freedom from Above." This exhibit allows visitors to experience the Normandy Invasion through the eyes of the 82d and 101st Airborne divisions using HistoPad, an augmented reality technology.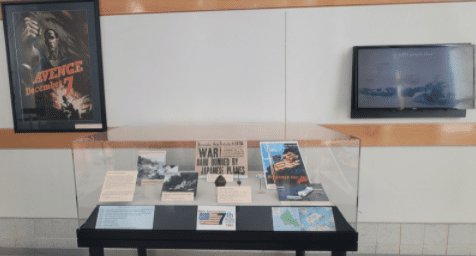 Among the interactive elements of the "D-Day: Freedom from Above" exhibit, visitors will also find artifacts that once belonged to local veterans. These pieces were carefully chosen by ASOM Curator Jimmie Hallis through a specific selection process. To be displayed in the exhibit, each artifact had to be related to D-Day and also had to have a connection with the 82d or 101st Airborne Divisions.
Hallis said, "I like artifacts to connect to a story, especially when that story hits close to home … If I can tie it to the local community, it makes it really interesting."
One local veteran featured in the exhibit is Pvt. Robert W. Ryals who was a member of Headquarters and Headquarters Company, 3d Battalion, 501st Parachute Infantry Regiment. A North Carolina native born in Fayetteville, Ryals lived in Southern Pines until his death on Feb. 7, 2011. He survived combat in Normandy, Holland and the Battle of the Bulge, later retiring as a command sergeant major. Visitors of the "D-Day: Freedom from Above" exhibit can view Ryals' parachutist coat and garrison cap that he wore during the Normandy invasion.