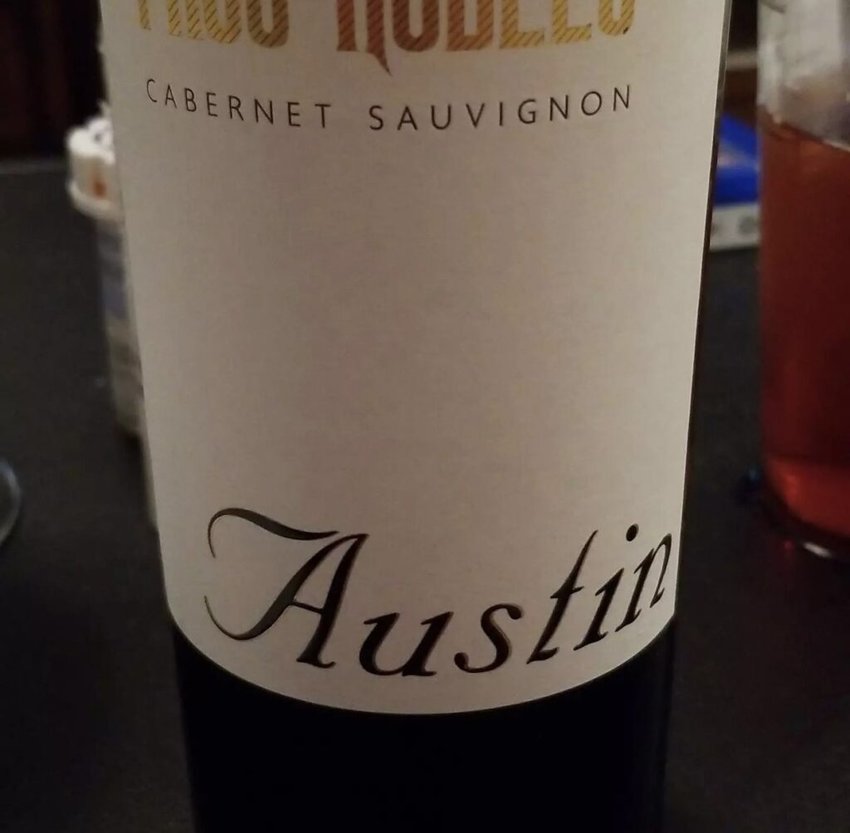 It is simply called "Austin Cabernet Paso Robles." For $19, this is a case-worthy wine to scoop up and put in your wine closet for weekend barbecues and grilling out. All of the big-time flavor without taking out a loan to do it.

This is a true Paso Robles signature-style wine. This fruit-forward cabernet sauvignon has enticing aromas of dark fruit, licorice, fresh vanilla bean and hints of coffee. On the palate, the dark brooding fruit flavors are balanced with savory notes of black pepper and baking spices, along with a touch of tobacco to add warmth, and then it diminishes like a ghost in the night. Lovely notes of sweet oak, lively acidity and fine dusty tannins complete this wine, making it the perfect cabernet sauvignon to enjoy every time you fire up the grill to barbecue some meat. Heck, this would be great with that gourmet hamburger you like to make or your favorite pizza.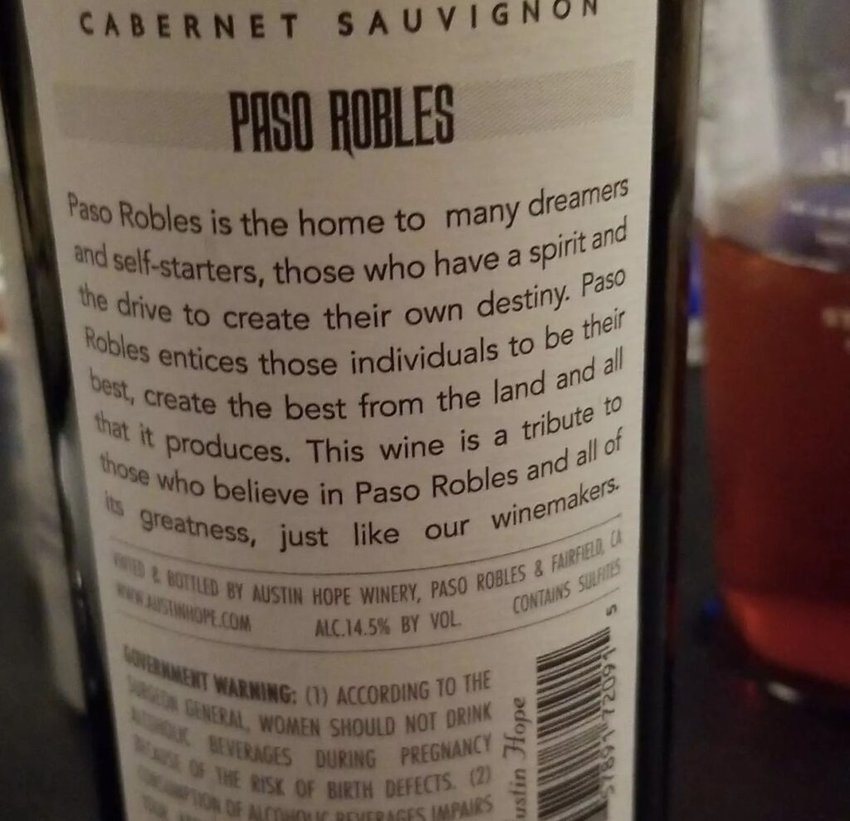 I made a nice T-Bone, baked potatoes and summer basil salad. It made me want to slap the person next to me and start a flavor wave.

CHEERS Y'all.
Thank you for indulging me in my passion. Deano Vino