By: Kim Hasty
When they fell in love and married 22 years ago, the demands of dual military careers kept Marissa and Thomas Capel from thinking about things like engraved invitations and a china registry.

"We never had a wedding," Marissa Capel said.

So when they celebrated their 20th wedding anniversary on March 20, 2018, they wanted to do it up in style. Except that is, Marissa still wasn't interested in paying the going rate for a typical wedding cake. Instead, she remembered visiting a Nothing Bundt Cakes bakery in Raleigh and was able to order small "bundtinis" in a variety of flavors.

The party was a hit, and a business idea was born.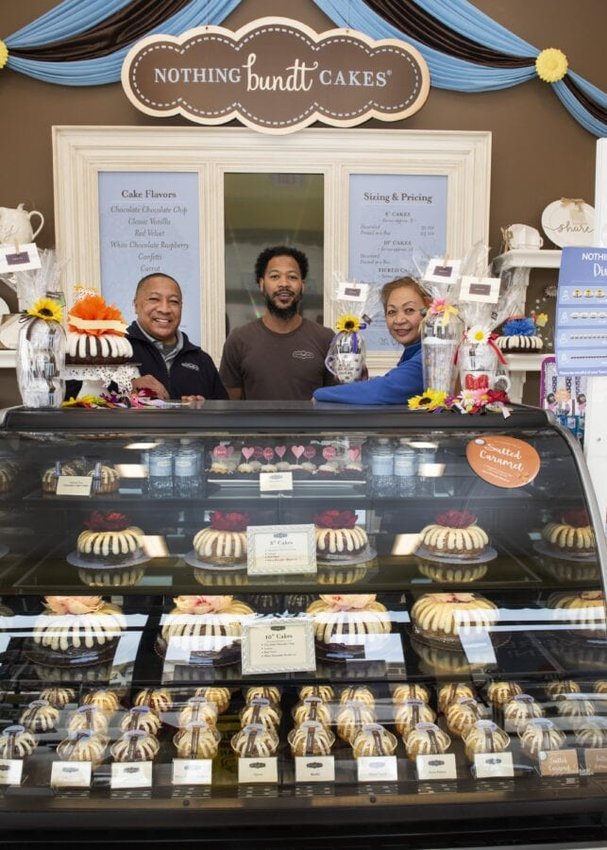 "I thought, if we're retired and wedding cakes seem expensive to us, how much more expensive must they seem to young couples just starting out?" she said.
Marissa retired from the Army in 2008 as a sergeant major with the 18th Airborne Corps at Fort Bragg, then worked as a an operation coordinator for L-3 Stratis, a software development and design company.

Meanwhile, Thomas Capel served 37 years before retiring out of Afghanistan in 2014 as a command sergeant major. He held the position of senior enlisted leader for the International Security Assistance Force and U.S. Forces-Afghanistan. He also served as command sergeant major for U.S. Army Europe and the 82nd Airborne Division.
It was a decorated career for the native of Ellerbe, a small community in Richmond County with a population of about 1,000 people.
"His hometown has only one or two stoplights," Marissa Capel said.
The couple, whose careers had taken them all over the world, decided they wanted to stay in Fayetteville. Thomas began working with the nonprofit organization Feherty's Troops First Foundation, founded by former professional golfer David Feherty. In 2012, Feherty was awarded the third-highest honor within the Department of the Army Civilian Awards for his work with the Troops First Foundation, which helps wounded veterans and their families.

Marissa, remembering the bakery she loved in Raleigh and her longtime dream to own her own business, applied to become a Nothing Bundt Cakes franchise owner. The
business, founded by two friends in Las Vegas in 1997, offers cakes in a variety of flavors made with "the purest ingredients, handcrafted recipes and imaginative decorations," according to its website.
Once approved as franchise owners, Marissa and son Calvin traveled to Texas for extensive training. She opened Fayetteville's only Nothing Bundt Cakes in Freedom Town
Center in September of 2019. Despite the challenges of owning a business during a global pandemic, the Capels have done a brisk business, particularly on weekends and holidays.
"Marissa and Thomas are a wonderful example of the kind of great people Fort Bragg brings to our community," said longtime Fayetteville resident George Breece, director emeritus of the Greater Fayetteville Chamber of Commerce. "They've give back to our community in so many ways."
They Capels have donated baked goods to first responders and medical frontline workers.

"I love being able to hire high school and college students," Marissa said. "I love the different themes. I love everything about it."