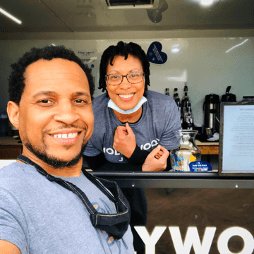 What do film and coffee have in common? They are two very intense art forms with strong communities behind them. They're also two passions for Patrice and Dalton Carter that inspired their business, Hollywood Java.
You've likely seen this truck around Fayetteville, caffeinating and putting smiles on the faces of attendees at local events. This simplistic trailer, painted black and adorned with the name Hollywood Java and a logo of two coffee cups, has a big story behind it.
The name "Hollywood" came from Dalton's time in the military, when his fellow soldiers would playfully pick at him for going out into the field with sunglasses and a big smile like a Hollywood star. After completing his service, he became a filmmaker and found himself looking for even more ways to express himself.
Dalton began taking barista classes and immersed himself in learning about and perfecting the art of coffee. On a more personal note, he and his wife Patrice said they fell in love around coffee and started out going on dates at local coffee shops. Patrice, also a veteran and a current Christian life coach and author, emphasized that coffee has been a huge part of their love story and life together, and they felt it was a natural fit to open their mobile coffee shop.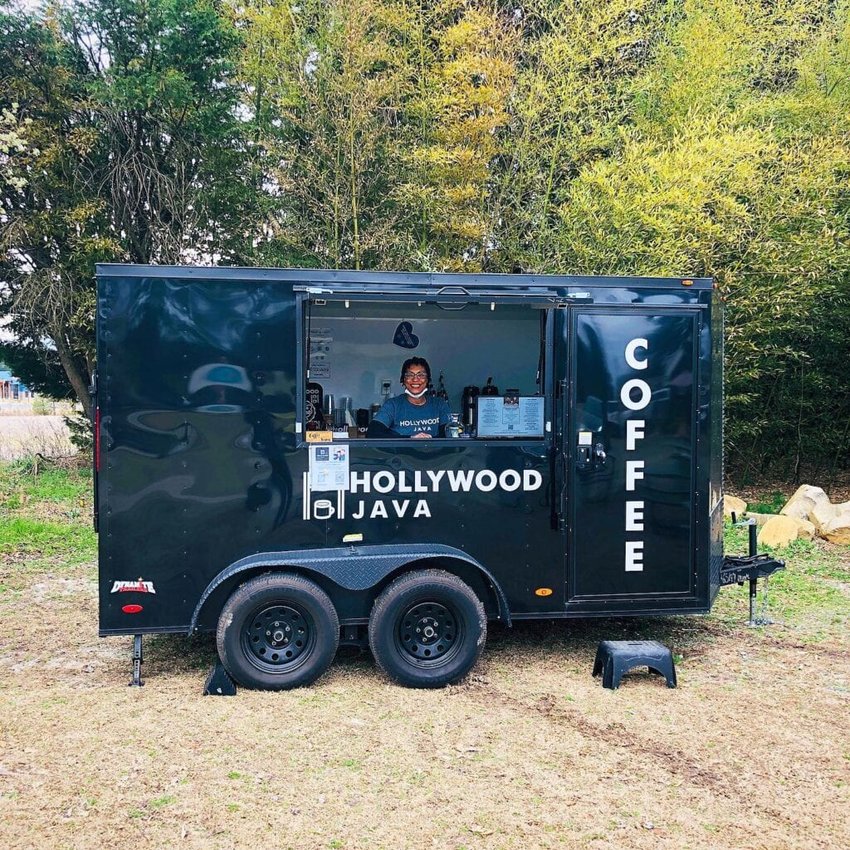 Hollywood Java mostly operates in and around Fayetteville but makes appearances all over eastern North Carolina, from Raleigh to the coast. The beans they use for their coffee are from Carrboro Coffee Roasters, and the couple is thankful for their strong and supportive relationship with the company.
Their most popular item is the Salted Caramel Iced Coffee, and they also sell teas and wellness drinks for the occasional noncoffee drinkers. The Carters are also committed to giving back to the community, whether they're supporting fellow mobile food and drink operations or serving at nonprofit organizations such as Operation Inasmuch.
To keep up with their upcoming appearances, keep up with their Facebook and Instagram @hollywoodjavanc