Baby, it's cold outside – or it's supposed to be.
Even if it isn't, there's no reason not to enjoy some special warm drinks of the season. Cocoa is great year-round, especially when you make it with ice cream. Butterbeer will tickle the palates of Harry Potter fans young and old, as well as anyone else who likes butterscotch and vanilla. And the warm spiced milk is a delicious way to usher in sweet dreams at night.
Hot spiced sangria is adults-only. But hot buttered cider is a treat for all ages; adults can choose if they want to add a shot of rum to their own cups.
So even if snow doesn't fall, it's still wintertime. Raise a glass of something warm and celebrate the season.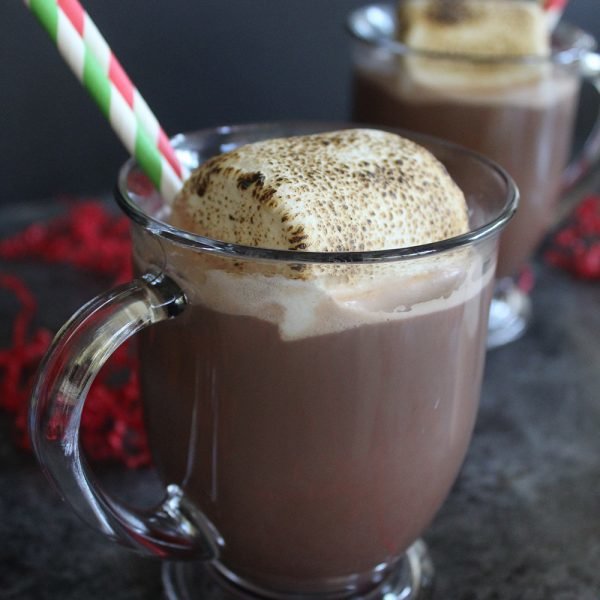 Melted Ice Cream Cocoa
Ingredients
2 cups whole milk
½ cup white sugar
Pinch salt
2 cups softened vanilla ice cream
2/3-1 cup cocoa powder
Large marshmallows, homemade or store-bought
Instructions
1.In a medium saucepan, combine milk, sugar and salt. Cook over medium heat, stirring, until milk heats and sugar is dissolved, about 3 minutes. Stir in softened ice cream and stir until smooth and mixture is re-warmed. Using a wire whisk, whisk in the cocoa powder and heat. Taste and if desired, add more cocoa powder 1 Tbsp. at a time, until it is the perfect amount of chocolate for you. (If you have an immersion blender, I like to give it a little mix to be sure the cocoa powder is mixed in and to froth it up a bit.)
2.Ladle into mugs and top with large marshmallows toasted either with a kitchen torch or briefly on a foil-lined baking sheet under the broiler.
Yield: 3 servings
Source: Seasons and Suppers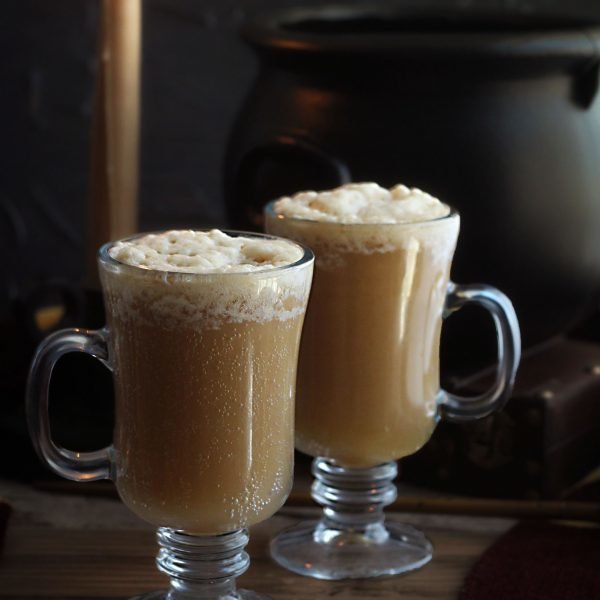 Warm Butterbeer
Ingredients
¼ cup sweetened condensed milk
¼ cup butterscotch topping
2 T whipped butter, room temperature
1½ cups vanilla cream soda
Old-fashioned butterscotch candy sticks, for garnish
Instructions
1.Combine condensed milk, butterscotch topping, and butter in a heatproof glass measuring cup. Heat in microwave for 1 minute. Remove and stir until butter has melted and incorporated into mixture. Meanwhile heat cream soda in another heatproof measuring cup for 1 minute 30 seconds.
2.Divide butterscotch mixture between two 10- to 12-ounce mugs. Fill mugs with heated cream soda and stir thoroughly. Serve garnished with an old-fashioned butterscotch candy stick.
Yield: 2 servings
Source: Food Network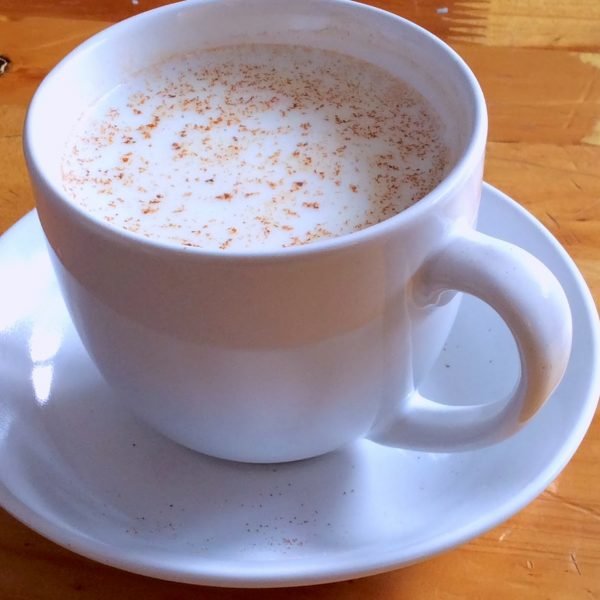 Warm Spiced Milk
Ingredients
1 cup milk
1 t. honey
2 drops vanilla extract
1 pinch ground cinnamon
Instructions
Pour milk into a microwave safe mug and place into microwave. Cook on High until the milk is very hot and begins to foam, about 3 minutes. Stir in honey and vanilla, then sprinkle with cinnamon before serving.
Yield: 1 serving
Source: All Recipes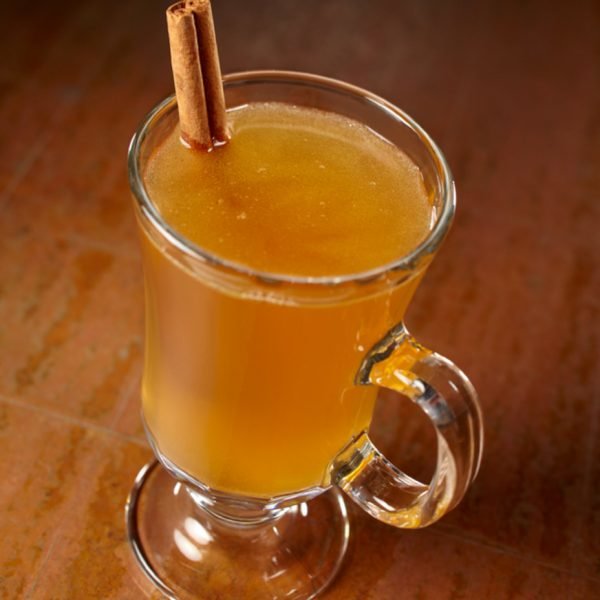 Hot Buttered Cider
(Rum, optional ingredient for adults)
Ingredients
Half-gallon all-natural apple cider
1 stick unsalted butter, cut into tablespoons
¼ cup dark brown sugar, packed
1½ t. ground cinnamon
1 t. ground nutmeg
¼ t. ground cloves
1/8 t. salt
Rum (or apple brandy)
Cinnamon sticks (optional)
Instructions
1. Bring the apple cider to a simmer over medium heat in a large pot, then turn heat down to low. Stir in butter, brown sugar, cinnamon, nutmeg, cloves and salt. Continue stirring until butter is melted and sugar is dissolved.
2. Ladle the buttered cider into mugs. Top off each drink with a shot of rum and garnish with a cinnamon stick, if desired. Serve hot.
Yield: 8 servings
Source: Once Upon A Chef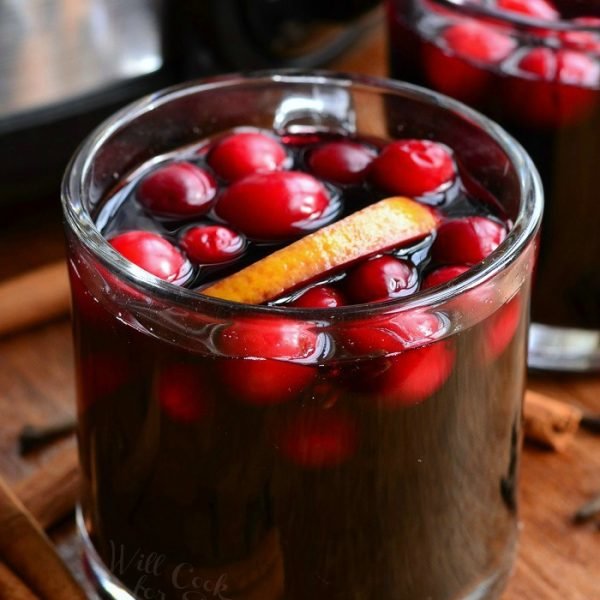 Hot Spiced Sangria
Ingredients
2 bottles red wine
2 bottles white wine
1 cup brandy
1 orange, sliced
2 cups frozen cherries
2 cups frozen peaches
2 cinnamon sticks
1 cup simple syrup*
Instructions
Combine all ingredients in slow cooker or large saucepan. Cover and cook on high for one hour, then keep warm on low until ready to serve.
*Make simple syrup by combining 1 cup each of sugar and water in sauce pan, simmer, stirring until dissolved.
Yield: 12 servings
Source: Food Network