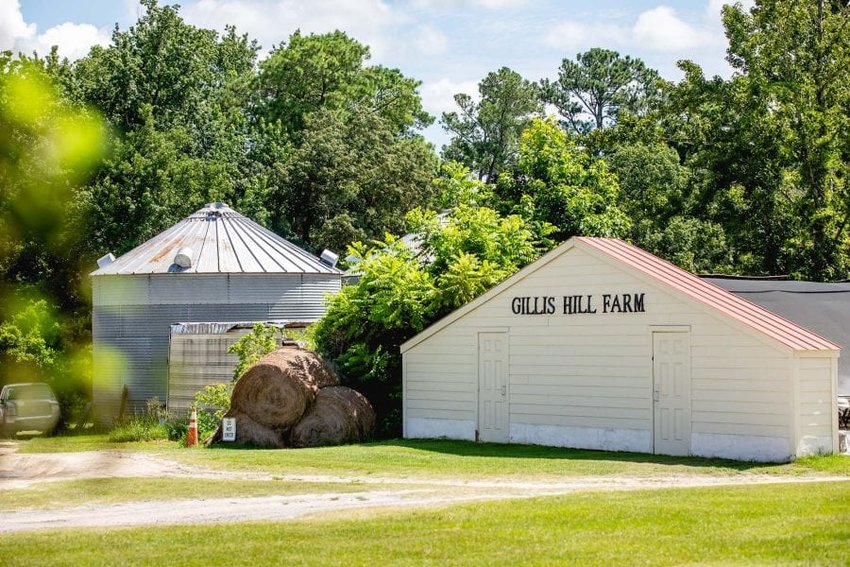 Gillis Farm
The Gillis family has been farming for going on eight generations now. They haven't been making homemade ice cream nearly that long, only since 2007, but they've become pretty popular for it nonetheless. By 11 a.m. on a weekday, the cars have already begun pulling into parking spaces outside the farmhouse off Gillis Hill Road that serves as their shop. On a Saturday, William Gillis said, the lot is packed. The draw is old-fashioned ice cream made by hand in an operation headed by William Gillis' mother Rena and aunt Kim.
The flavor selection changes with the season, but the quality remains consistent. That's what keeps people coming back, William Gillis, said. That, and those waffle cones. Each of those is made fresh from a double waffle iron that's as much a part of the ice cream operation as chocolate, vanilla and strawberry.
Before the days of COVID-19, the farmhouse offered indoor seating. Now, it's strictly a walk-up window operation, those customers are still welcome to take their cones and sit at outdoor picnic tables or take a walk around the farm. Bertha, the family's rescue pig, is ready to greet everyone. William and his brother Andrew grew up swimming with their cousins and friends in Rockfish Creek, which runs through the farm.
The water moccasins didn't bother them then, and this pandemic likely won't stop them either. The school kids that used to take field trips to the farm may not have the chance to show up this year, but plenty slices of homemade pound cake and scoops of ice cream - packed in those homemade waffle cones – are still flying steadily out the window.