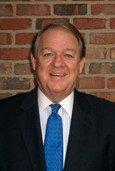 And now we wait …
Some of us have voted early and others are today visiting our respective polling sites to cast our votes for the candidates of our choice. There's anticipation and anxiousness as Election Day plays out across the nation, the state and right here at home as George Breece offers his political perspectives of what is ahead and what to expect in the evening hours to come.
Election Day is here.
And for some of us, none too soon.
All eyes are on the U.S. Presidential race between Donald Trump, 73, the 45th president bidding for a second term, and Joe Biden, 77, the former vice president hoping to rally Democrats in the long campaign with issues from health care, the economy, racial tensions, abortion, the environment and COVID-19 at the forefront.
Folks will be watching other races, too.
Gov. Roy Cooper, 63, is trying to turn back Republican challenger Dan Forest, the 53-year-old lieutenant governor, who has been critical of how Cooper has restricted the opening of some businesses to include pubs and taverns amidst the coronavirus health pandemic.
Sen. Thom Tillis, 60, is in a tight race with Democrat Cal Cunningham,
47, in the U.S. Senate race, despite Cunningham becoming caught up in a sex scandal. Judge Patricia Timmons-Goodson, 66, is challenging Republican incumbent Richard Hudson, 48, for the U.S. Congressional 8th District seat.
N.C. Sen. Kirk deViere, 50, a Democrat representing the 19th District, is trying to hold onto his seat in Raleigh, but Wesley Meredith, 56, wants his old seat back.
When it comes to politics, there's no one better to turn to than George Breece, a political analyst in this community like none other.
"From the White House to the courthouse and all in between, the 2020 elections have been like none other ever," Breece said. "The coronavirus changed it all for all the candidates, regardless of party affiliation."
No matter, early voters have cast their ballots, and polls in Cumberland County close at 7:30 p.m. at 75 polling locations throughout the community.
Trump vs. Biden
"Every four years the presidential race basically sucks most of the oxygen out of the room and all the politics in that room," Breece said. "The reason there is so much attention being given by both presidential campaigns to our community is that Cumberland County is a bellwether for the N.C. Democratic Party."
Here's the bottom line, Breece said, about the race.
"If Trump-Pence can move the needle just a little bit their way in particular in Cumberland County, they can literally change the outcome in several races, including the U.S. Senate and U.S House 8th District. On the other side, Biden-Harris and their surrogates are doing all they can to maximize the Democratic vote here, first to win and to help win the U.S Senate seat and have a new U.S. Senate majority leader, and as well to elect a new congresswomen for the 8th Congressional District and hold on to the Democratic majority in the U.S. House of Representatives.
"Biden has the edge in Cumberland County," Breece said.
Cooper vs. Forest
"Since announcing for re-election, Cooper has always led in the polls and continues to today by as much as eight to 10 percent," Breece said. "This pandemic has had a dramatic effect on the governor's race in that Gov. Cooper, according to numerous polls, has been given good marks for his handling of this crisis and has been able to, week-after-week, publicly and through numerous media outlets encourage North Carolinians to stay safe, wear masks, wash their hands and social distance."
The governor stands front and center every two- to three weeks along with Dr. Mandy Cohen, the secretary of N.C. Public Health and Safety, in updating state residents on COVID-19.
"Lt. Gov. Forest, as good a man as he is, was stuck on the sidelines," Breece said, "and did not have that bully pulpit so to speak."
Tillis vs. Cunningham
"This particular Senate seat has been a one-and-done seat three times," Breece said. "Elizabeth Dole, the late Kay Hagan, one term right after another and then Tillis. This particular Senate race has huge implications for the future of who controls the U.S. Senate. Cunningham appeared to be staying ahead in the polls and the earliest early-voting showed Democrats outpacing Republicans and unaffiliated voters."
And then Cunningham tripped over a sex-texting news-breaker, and the lieutenant colonel in the U.S. Army Reserve acknowledged having an affair with a campaign surrogate, who was the wife of an Army veteran.
"Cunningham ran his campaign in the ditch so to speak, and has spent the last few weeks being very low-key in personal appearances and trying to drown out with his own huge TV buys the TV and radio ads sponsored by Tillis and others exposing Cunningham's personal issue," Breece says. "This race is so much closer than it was three weeks ago, and if Tillis pulls this out, Cunningham's loss could cost Democrats the majority in the U.S. Senate. Tillis and Cunningham are neck-and-neck in Cumberland County."
Timmons-Goodson vs Hudson
Call the 8th District House race close.
"Cumberland County makes up close to 40 percent of the voters in the 8th District," Breece said. "Pat and Richard are probably as opposite in political philosophy as you will find anywhere. This Congressional District 8 race has gotten a little heated in recent weeks."
Both candidates have strong credentials when it comes to Cumberland County.
"Pat Timmons-Goodson has served this community and state with distinction as a judge and a N.C. Supreme Court Justice," Breece said. "She will more than likely win Cumberland County with a few percentage points margin, and her candidacy will help the entire local Democratic ticket in the process.
"Richard Hudson has been in this community as a senior aide to a congressman and now, as he proudly says, Fort Bragg's Congressman for a number of years. I guess the best way to put it is Richard is no stranger to this community and to his credit his office has provided valuable constituent services.
"The real question in this race is with the vote margin that Timmons-Goodson receives in Cumberland County, how well will she be positioned as a first-time candidate in the other counties of the 8th Congressional District. And will Hudson's many years of work and retail politics as a Congressman and senior staffer help him overtake the vote advantage Timmons-Goodson will have coming out of Cumberland County.
"Again, both are good folks and both see life through different lenses and political philosophies," Breece said. "This election could come down to the results in a couple of precincts outside of Cumberland County."
DeViere vs Meredith
"This is a repeat of 2018, where deViere won by 433 votes out of 59,197 votes cast," Breece said. "This time this is a different race. Both are solid candidates, but clearly, this is a different district demographically than in years past and COVID-19 has really changed how this race is run. Both candidates have publicly said how COVID-19 has changed their campaign strategy. Who has had the best ground game and at the polls today, and all that goes with that ground game will determine the outcome."
The early voting demographic numbers, Breece said, appear to slightly favor deViere.

"But no one will really know until early votes are released later tonight," Breece said. "Fifty-three percent of the voters in Cumberland County have already voted and the final vote percentage total could reach upward of 64 percent. This race will be one all are watching here and in Raleigh, too, because this Senate seat could determine which party is in the majority in the N.C. Senate."
Epilogue
OK, everybody take a breath.
Election Day is here.
"There are many other races with very good people running to include the State House, the State Senate, County Commissioner, county judgeships and the school board," Breece said. "Wish I could have spoken to them all."
Me, too, George.
After all, the Cumberland County Soil and Water Conservation District Supervisor race could be a nail-biter.
Forgive me. I jest.
Whatever you do today, exercise your right to right vote, George Breece says. Every race matters, and every vote and every voice.
Bill Kirby Jr. can be reached at bkirby@cityviewnc.com, billkirby49@gmail.com or 910-624-1961.